No Deposit Mortgages
15th November 2023
By Alex Walker
What is a no deposit mortgage or a 100% mortgage?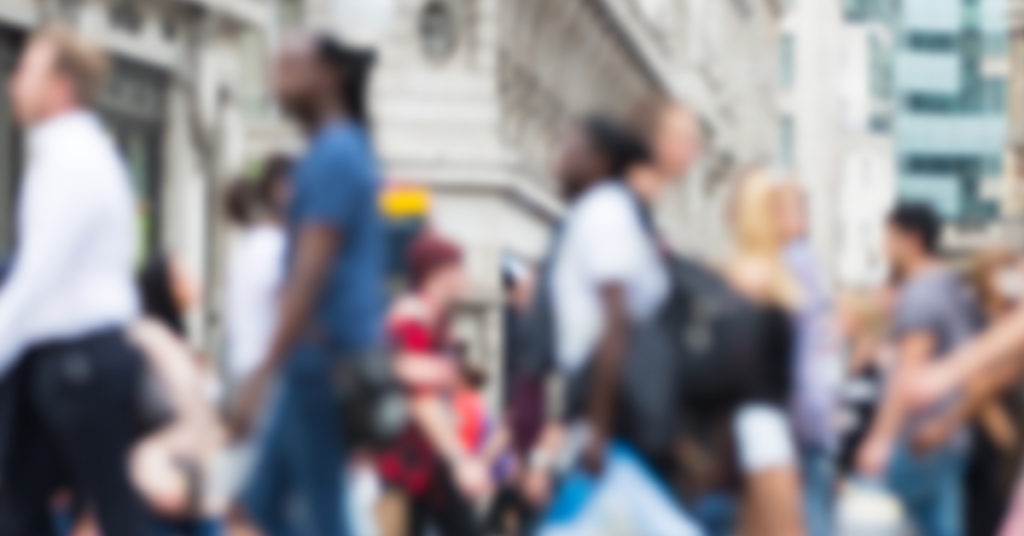 In the simplest terms, a no deposit mortgage will be a loan that pays the entire value of the property you're buying, without the need to save your own deposit.
It will require the prospective buyer, using a single provider, to loan the full cost of the house.
---
While this may sound enticing, particularly to first-time buyers, it is important to be aware that a 100 percent or no deposit mortgage is extremely rare or inaccessible in the current market.
A 100% mortgage occurs when using one lender to lend the entire purchase price. Consequently a 0% deposit mortgage is commonly seen by lenders as a very risky investment. This is because all the risk is being taken by them – none by you.
Will you be able to get a no deposit mortgage?
As we have already said, it can be very challenging to take out a mortgage with £0 deposit, especially in the current market.
Even so, lenders may agree if you have someone to be listed as a guarantor on your mortgage. Therefore, if you have a family or acquaintance ready to help you get on to the property ladder 100% mortgages are more accessible.
They would have to promise to make any repayments that you miss, or either:
Use their own house as security. The lending company will register a security charge on the property of your guarantor. If you were behind on paying back your mortgage, they might recover the money from them or even repossess their house.
Use their savings as security. The guarantor places a cash payment into a savings account retained by the mortgage lender, who use this as security. When you have paid off a certain amount of your debt, the guarantor can then take the money out.
Other alternatives for no deposit mortgages
There are other strategies for first-time buyers if you are unable to use the above options or they do not fit the circumstances.
For example, take a longer term view and save a deposit. Perhaps talk to the bank of Mum and Dad. Or you could consider a first-time buyer scheme from the government under the Help to Buy scheme.
For all other options a deposit is still expected, but this is normally smaller than required to obtain a regular mortgage so it may be easier to bridge the gap.
Positives of no deposit mortgages
If you can get one, especially in the current market, it will help you get on the property ladder without a deposit or using a government shared equity scheme. It will also help avoid formally involving a family member or guarantor in the mortgage.
However 100 percent mortgages are virtually non existent without using some of the schemes we have mentioned. We recommend speaking to a broker to explore all the options open to you.
Negatives of no deposit mortgages
A 100 percent mortgage is tough to locate and get accepted for therefore lenders don't provide them often, and therefore have higher interest rates and stricter criteria.
Lenders only tend to offer these when there is economic stability and a long term prospect of rising house prices
If you cant raise a deposit, you typically need a trustworthy member of your family who is ready and able to be a guarantor.
However, if your mortgage involves the guarantor using their house as security, and repayments are not made, the home of your guarantor or member of the family may be at risk of repossession.
Talk to a Promise Money adviser for more details
---
Pages which others have found useful…
Promise Money is a broker not a lender. Therefore we offer lenders representing the whole of market for mortgages, secured loans, bridging finance, commercial mortgages and development finance. These loans are secured on property and subject to the borrowers status.
More than 50% of borrowers receive offers better than our representative examples
The %APR rate you will be offered is dependent on your personal circumstances.
Mortgages and Remortgages
Representative example
Borrow £270,000 over 300 months at 7.1% APRC representative at a fixed rate of 4.79% for 60 months at £1,539.39 per month and thereafter 240 instalments of £2050.55 at 8.49% or the lender's current variable rate at the time. The total charge for credit is £317,807.66 which includes £2,500 advice / processing fees and £125 application fee. Total repayable £587,807.66
Secured / Second Charge Loans
Representative example
Borrow £62,000 over 180 months at 9.9% APRC representative at a fixed rate of 7.85% for 60 months at £622.09 per month and thereafter 120 instalments of £667.54 at 9.49% or the lender's current variable rate at the time. The total charge for credit is £55,730.20 which includes £2,660 advice / processing fees and £125 application fee. Total repayable £117,730.20
Unsecured Loans
Representative example
Annual Interest Rate (fixed) is 49.7% p.a. with a Representative 49.7% APR, based on borrowing £5,000 and repaying this over 36 monthly repayments. Monthly repayment is £243.57 with a total amount repayable of £8,768.52 which includes the total interest repayable of £3,768.52.
---
THINK CAREFULLY BEFORE SECURING OTHER DEBTS AGAINST YOUR HOME
REPAYING YOUR DEBTS OVER A LONGER PERIOD CAN REDUCE YOUR PAYMENTS BUT COULD INCREASE THE TOTAL INTEREST YOU PAY. YOUR HOME MAY BE REPOSSESSED IF YOU DO NOT KEEP UP REPAYMENTS ON A MORTGAGE OR ANY OTHER DEBT SECURED ON IT.
---
Promise Money is a trading style of Promise Solutions Ltd – Company number 04822774Promise Solutions, Fullard House, Neachells Lane, Wolverhampton, WV11 3QG
Authorised and regulated by the Financial Conduct Authority – Number 681423The Financial Conduct Authority does not regulate some forms of commercial / buy-to-let mortgages
Website www.promisemoney.co.uk