Right to Buy Mortgage
15th November 2023
By Ben Walker
What is Right to Buy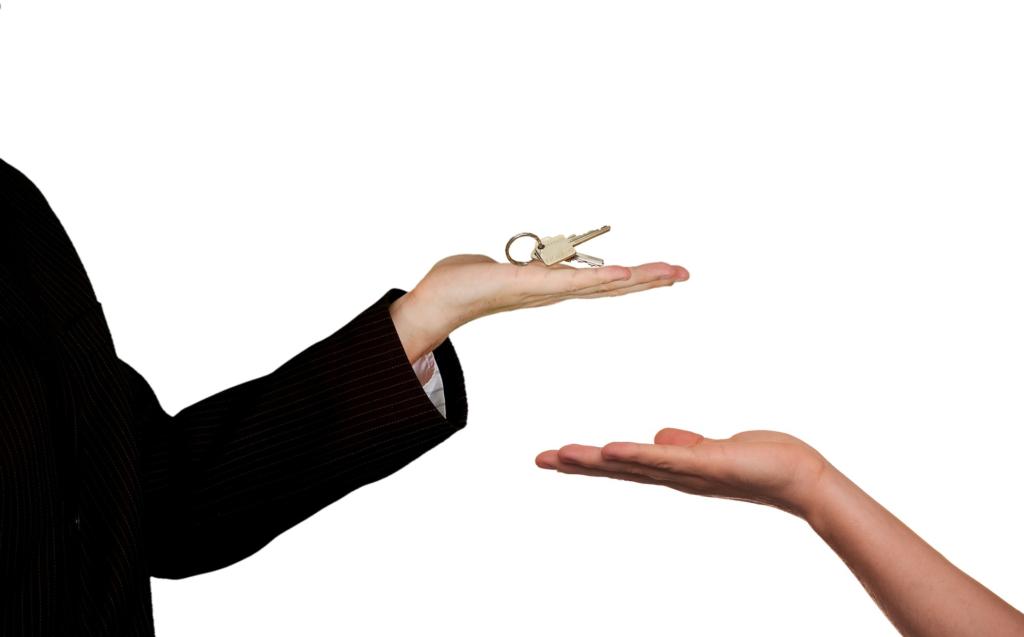 Read the post or clink the links below to scroll to the infomation you need.
Right to buy (RTB) is a government scheme designed to allow tenants in England to buy their council properties. There are big benefits to buying with the scheme. Chiefly, tenants who choose to buy their property could get a large discount. Secondly, many lenders allow borrowers to use this large discount as a deposit. As a result, buying the property can be much easier and less expensive.
Are you eligible for Right to Buy?
There are certain criteria you have to fill to be eligible for the right to buy scheme. First and foremost, you must be living in the council house as your only or main residence. Secondly, the property must be self-contained, without sharing facilities such as kitchens. Thirdly, there must be a legal contract between the occupant and the landlord. Fourthly, the occupant has had a public sector landlord for at least three years. Finally, they must be based in England, as other UK countries have different schemes.
Do you need a Specialist Lender?
Along with the above criteria, each lender has specific criteria that you would need to meet. Factors including your income and credit rating may be included in the decision making process. Provided you meet these requirements, you will be offered a mortgage that could be up to 6x your salary. However, you may need a specialist lender if the following applies to you.
You have bad credit. If you have bad credit then some specialist bad credit lenders may consider you application. But this depends on the age and severity of the credit problem.
You are retired. Some lenders do have an age limit of 75 for a Right to Buy mortgage. In some cases this can be 85, while some lenders may lend to older borrowers. This is only the case if they are confident of you maintaining payments.
You are self-employed. Some lenders may offer worse rates to self-employed borrowers, or perhaps turn them away. However, a specialist self employment lender may be more flexible, as well as offering a deal that considers more revenue streams.
The property is of non-standard construction. Non-standard construction includes buildings that have thatched roofs or timber frames. These properties are considered higher risk, and so specialist lenders may offer more favourable rates.
Should any of these scenarios be applicable to you, a specialist broker will have the expertise and access to lenders to advise you and help you get the best mortgage for your circumstances
---
What discount can you get?
The size of the discount available to you depends multiple factors.
There is a maximum cap on the size of the discount available. The maximum discount available is £80,900, whereas in London it is £108,000.
Another factor that effects the size of the discount you can get depends on the investment the landlord has made into the property. Generally, the more money invested by the landlord, the lower the discount available. In addition, if the amount spent on home improvements or maintenance exceeds the property value, you will not be eligible for a discount.
Time lived at the property
If you are buying a council house and have lived at the property between 3-5 years, then you would be eligible for a 35% discount from the purchasing price. Furthermore, from years 6 to 10 the potential discount increases by 1% each year, up to a maximum of 40%. For example, if you buy a council house worth £100,000, then the maximum discount would be £40,000.
Type of property being bought
If you're buying a council flat instead of a house, the discount could be very different. If you have been a resident in a council flat for 3-5 years, you could get a discount of 50%. As well as this, from years 6-10, the discount increases by 2%. This results in a potential saving of 60% of the purchase price. As a result, the potential savings on a council house worth £100,000 after 10 years would be £60,000.
How to calculate your discount from Right to Buy
Our expert advisers at Promise Money can help you calculate your discount, considering all the factors that may effect it, and then connect you to the lender that may be best suited to your needs.
How to get your Right to Buy
In order to start to process of getting a right to buy is to fill out the RTB1 application form, which can be found on the scheme website here. Our advisers can offer expert advice if you are unsure on how to go about getting your right to buy application started.
Do you need a broker?
It can be very hard to find the best mortgage for you, as each lender is different. That's why a mortgage broker can make the whole process much easier, with our advisers working with a panel of lenders that represent the whole of market, ready to find the best deal for you. If you require a specialist lender as described above, then Promise Money's team of experts can help find the lender for you.
How a broker can help you
Brokers have expert knowledge on which lenders will offer the best deal for your circumstances. But, as well as this, brokers can help you work out any additional costs that may come after you have bought the property. For example, repair costs, insurance and many more.
Your broker can also help you keep on top of your application. When you have completed the RTB1 application form, your landlord should respond within 4 weeks. However, if you landlord misses this deadline, your mortgage broker can chase the application. As well as this, there is also the potential for a further discount.
Furthermore, if your landlord gives you a valuation of the property you disagree with, your mortgage broker can help you appeal this. The landlord should also give you notice of any structural issues and infomation about the property.
The final step that a broker can provide is to use in-depth knowledge to find lenders that are right for you. Each lender is different but our advisers at Promise Money will work hard to provide support and expertise to suit your circumstance.
---
Talk to a Promise Money adviser for more details
---
Pages which others have found useful…
Promise Money is a broker not a lender. Therefore we offer lenders representing the whole of market for mortgages, secured loans, bridging finance, commercial mortgages and development finance. These loans are secured on property and subject to the borrowers status.
More than 50% of borrowers receive offers better than our representative examples
The %APR rate you will be offered is dependent on your personal circumstances.
Mortgages and Remortgages
Representative example
Borrow £270,000 over 300 months at 7.1% APRC representative at a fixed rate of 4.79% for 60 months at £1,539.39 per month and thereafter 240 instalments of £2050.55 at 8.49% or the lender's current variable rate at the time. The total charge for credit is £317,807.66 which includes £2,500 advice / processing fees and £125 application fee. Total repayable £587,807.66
Secured / Second Charge Loans
Representative example
Borrow £62,000 over 180 months at 9.9% APRC representative at a fixed rate of 7.85% for 60 months at £622.09 per month and thereafter 120 instalments of £667.54 at 9.49% or the lender's current variable rate at the time. The total charge for credit is £55,730.20 which includes £2,660 advice / processing fees and £125 application fee. Total repayable £117,730.20
Unsecured Loans
Representative example
Annual Interest Rate (fixed) is 49.7% p.a. with a Representative 49.7% APR, based on borrowing £5,000 and repaying this over 36 monthly repayments. Monthly repayment is £243.57 with a total amount repayable of £8,768.52 which includes the total interest repayable of £3,768.52.
---
THINK CAREFULLY BEFORE SECURING OTHER DEBTS AGAINST YOUR HOME
REPAYING YOUR DEBTS OVER A LONGER PERIOD CAN REDUCE YOUR PAYMENTS BUT COULD INCREASE THE TOTAL INTEREST YOU PAY. YOUR HOME MAY BE REPOSSESSED IF YOU DO NOT KEEP UP REPAYMENTS ON A MORTGAGE OR ANY OTHER DEBT SECURED ON IT.
---
Promise Money is a trading style of Promise Solutions Ltd – Company number 04822774Promise Solutions, Fullard House, Neachells Lane, Wolverhampton, WV11 3QG
Authorised and regulated by the Financial Conduct Authority – Number 681423The Financial Conduct Authority does not regulate some forms of commercial / buy-to-let mortgages
Website www.promisemoney.co.uk