Remortgage
Your bank may offer 100's of products and plans.
Promise Money has over 10,000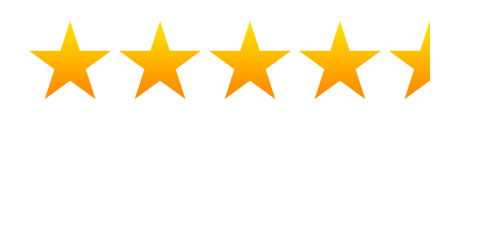 What is remortgaging?
Simply put, a remortgage means changing from your current mortgage agreement to a new one without moving house. While you could remortgage with your current lender, other lenders may offer better interest rates. You could also use a remortgage to release equity for a number of purposes. These could include holidays, purchasing buy-to-let property, or even to buy a second home.
Why do people remortgage their home?
You may save money by remortgaging. If your original mortgage deal's expired, you could automatically be placed on your lender's Standard Variable Rate (SVR). SVR prices are typically higher, but it would be worth checking remortgage deals as the rates are likely to be lower.
Remortgaging to get a better interest rate
You usually get an introductory discount when you take out a new mortgage.
For example, a low fixed/tracker rate for your mortgage during the first few years. Generally, introductory offers run for between two and five years.
You will normally be switched to your lender's standard variable rate after the contract expires. This will typically be higher than many of the rates that may be available elsewhere.
So, after your introductory period expires, take a look at the market and see whether you can save money by switching to a different mortgage contract. Bear in mind that the amount you stand to save may be too low to make changing worthwhile if you only have a small remaining mortgage. A mortgage adviser will help you compare and explain which is best
You want to borrow more money
A remortgage can be ideal if you want to borrow more money. A secured loan should also be considered as this allows you to keep your existing mortgage if you have a beneficial rate or high early repayment charges. By borrowing more when you remortgage, you can release some of the money (equity) tied up in your property. This is referred to as a capital raising remortgage. You'll find that the interest rates on a mortgage are typically lower if you compare remortgage rates with secured loan rates.
However, it may be better not to remortgage and take out a secured loan instead. This could help avoid penalties or let you keep your existing deal. So borrowing money by remortgaging is not always a cost-effective way of doing it. This is where you need advice from someone who is an expert in both remortgages and secured loans. Unlike the team at Promise Money, most brokers are experts in one or the other – not both.
You could reduce your mortgage term
You may have had a pay rise or you might have inherited some money. Also, you want to pay extra now, but your current contract won't let you or it's just going to allow you to make minor overpayment.
A remortgage would enable you to lower the size of the loan by paying a lump sum. As a result you may possibly get a better rate. But look out for any early repayment or exit fees you may incur. Ask your adviser to compare this to just how much a new, smaller mortgage will save you.
Because your property's value has increased
If the value of your property has gone up significantly since you took out your mortgage. You may find that you are in a lower loan-to-value band, and thus qualify for much lower rates. Your finances will have to be calculated, but it's certainly worth taking a look.
---
How do I find the best remortgage deal?
When you're looking at remortgaging, you need to check:
The approximate value of your house.
The Loan to Value ratio on the property and loan that you'd like to borrow.
Your relationship with the mortgage lender. Often the best remortgage rates are only accessible to existing clients of the lender.
Yearly income and the earnings of others who may be listed on the mortgage.
Credit score. You're going to need a decent credit score for the lender to consider you. The lowest remortgage rates are only available to those with excellent credit scores. However, there are specialist poor credit lenders that may be able to help those with bad credit.
How much that you currently owe on your outstanding mortgage; you can check this by requesting a redemption statement from your existing lender.
All of these factors, and more, will go in to determining which is the best deal for you. But it's not just about the interest rate. You adviser will check your future plans and consider other factors such lenders application charges, remortgage types and early repayment charges.
---
Type of remortgage
You will need to determine why you want to remortgage, such as saving money or releasing equity. Then all you have to do is pick which sort of remortgage contract is better suited to your circumstance. The key choices are as follows:
Fixed rate mortgage: The interest rate is fixed for a set time, typically between 2 and 5 years. Fixed rate mortgages are useful if you want to make sure you know exactly how much you pay per month throughout that period. However, you would not benefit from any future decline in interest rates.
Tracker mortgage: The mortgage rate is set at a percentage above the Bank of England's base rate, so whether interest rates go up or down, your mortgage repayments will do the same.
Discounted mortgage rate: Your mortgage rate is fixed at a percentage below the standard variable rate (SVR) of your lender. This means it can also shift up or down when the SVR does.
Offset Mortgage: This is where your mortgage and savings account are linked, so any money you have in your savings account is treated as a temporary overpayment to your mortgage. This could save you thousands of pounds in interest. However, offset mortgage contracts are less available than they used to be.
It's complicated – get advice
But its not as simple as just choosing a type of mortgage. Each lender and each product type will come with different application costs and penalties. So it's important to talk to an advisor to find out which would work best for you.
---
Potential Benefits vs Costs
While remortgaging might be a good financial decision for many homeowners, it's not right for everybody. Those who may be in a fantastic mortgage deal or who own less than 25% of their homes are unlikely to find a great deal on the remortgage market. Borrowers with poor credit or very low mortgages can often find that the application process and paying for a remortgage is not worth the time, effort or money. For them a secured loan may also be worthy of consideration.
Even if you do not fit into those categories, it is important to thoroughly consider the advantages and disadvantages when going forward with the remorgatge process.
The pros of remortgaging include:
An opportunity to borrow at a reduced rate of interest
A possibility of using the equity of your home for extra funds
A chance to turn to a service that is more suited to your financial position
The ability to consolidate your debts into a single monthly payment that is affordable
The cons of remortgaging include:
The general cost of extending your debts over a longer timescale increases
When your house is used as collateral, if you do not keep up with the payments, it can be repossessed.
Remortgages have fees, which can negate some of the savings you might gain from getting a lower rate on your loan.
It can take several weeks to complete the remortgage process, so you will need to be dedicated to the process to see it through to the end.
Before you venture into a remortgage application, assess if this move would be of real benefit to your current financial situation. If not, this might not be the best time to make changes the mortgage. If the advantages outweigh the disadvantages, give Promise Money a call for more information on how to pick the correct remortgage plan for your needs.
For more information on remortgaging click here
---
[text* Workflow-WorkFlowName class:hideMe A Residential purchase / remortgage"]
Additional Information
Mortgage & BTL Specialists
More
Promise Money is a broker not a lender. Therefore we offer lenders representing the whole of market for mortgages, secured loans, bridging finance, commercial mortgages and development finance. These loans are secured on property and subject to the borrowers status.
More than 50% of borrowers receive offers better than our representative examples
The %APR rate you will be offered is dependent on your personal circumstances.
Mortgages and Remortgages
Representative example
Borrow £270,000 over 300 months at 7.1% APRC representative at a fixed rate of 4.79% for 60 months at £1,539.39 per month and thereafter 240 instalments of £2050.55 at 8.49% or the lender's current variable rate at the time. The total charge for credit is £317,807.66 which includes £2,500 advice / processing fees and £125 application fee. Total repayable £587,807.66
Secured / Second Charge Loans
Representative example
Borrow £62,000 over 180 months at 9.9% APRC representative at a fixed rate of 7.85% for 60 months at £622.09 per month and thereafter 120 instalments of £667.54 at 9.49% or the lender's current variable rate at the time. The total charge for credit is £55,730.20 which includes £2,660 advice / processing fees and £125 application fee. Total repayable £117,730.20
Unsecured Loans
Representative example
Annual Interest Rate (fixed) is 49.7% p.a. with a Representative 49.7% APR, based on borrowing £5,000 and repaying this over 36 monthly repayments. Monthly repayment is £243.57 with a total amount repayable of £8,768.52 which includes the total interest repayable of £3,768.52.
---
THINK CAREFULLY BEFORE SECURING OTHER DEBTS AGAINST YOUR HOME
REPAYING YOUR DEBTS OVER A LONGER PERIOD CAN REDUCE YOUR PAYMENTS BUT COULD INCREASE THE TOTAL INTEREST YOU PAY. YOUR HOME MAY BE REPOSSESSED IF YOU DO NOT KEEP UP REPAYMENTS ON A MORTGAGE OR ANY OTHER DEBT SECURED ON IT.
---
Promise Money is a trading style of Promise Solutions Ltd – Company number 04822774Promise Solutions, Fullard House, Neachells Lane, Wolverhampton, WV11 3QG
Authorised and regulated by the Financial Conduct Authority – Number 681423The Financial Conduct Authority does not regulate some forms of commercial / buy-to-let mortgages
Website www.promisemoney.co.uk