Unsecured Start up Loans
Your bank may offer 100's of products and plans.
Promise Money has over 10,000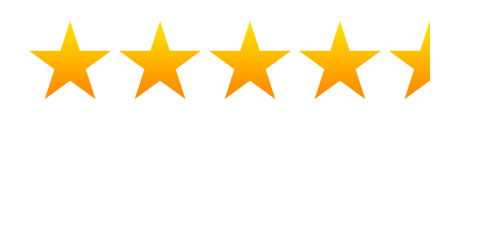 Do you need an unsecured start up loan
Ideal if you're unable to secure finance elsewhere – self declaration of income is OK
Each partner could borrow up to £25,000 with an unsecured business start up loan
Four partners could borrow up to £100,000 at a fixed interest rate of 6% per annum
A Start Up Loan is a personal loan for business purposes. It is available to applicants who are
18 years or older at the time of application.
Individuals can receive one start up loan, however more than one partner in a business can apply for a Start Up Loan.
Only apply if you meet this criteria
● Applicants must be aged 18 or over
● They must be based, resident and have the right to work in the UK
● The business is not yet trading or is less than 3 years old
● Directors or business owners should not in debt management programmes
● They should have no outstanding IVA's, currently bankrupt or on a Debt Relief Order
● The loans can only be used for business purposes excluding:
○ Property investment
○ Charity use
○ Debt repayment
○ Training, qualifications or educational programs
○ Banking or FCA regulated activities
○ Weapons, chemicals manufacture, porn, drugs or illegal activities
About the loan
● It's a loan for new businesses- self declaration of income is OK
● These loans are unsecured personal loans
● Interest rates are fixed at 6% per annum
● Loans can be provided of up to £25,000 per person/director/partner (minimum £500)
● Each business founder (partner, director or shareholder) can apply for a separate loan (maximum of £100,000 per business)
● Repayments are made over a period of 1 to 5 years
● You are aware that failing to pay the loan repayments may affect an applicant's credit score and formal action may commence against the applicant for missed loan repayments
● By applying your data will be passed to our start up loan delivery partner which will help support your application and give you a final decision
● Each applicant will be credit checked as part of their application.
If you are happy with the information above, click below to apply
The application process
Apply and provide some simple information to create your account
Upload any documents requested and provide information for a credit check
A customer engagement team will check they have everything they need
You are assigned an adviser to help perfect your application
If your final review is approved the finance provider will send you the loan agreement
Ready to go? Start your application now
Is a start up loan right for my business?
Start up loans are designed specifically for people who are just looking to start a new business. They maybe haven't even got the business off the ground yet. They could have started a business within the last three years. The main requirement is they need cash to further fund the business growth.
Firstly these loans are unsecured. Secondly, they're at a cracking rate of interest of (currently 6% per annum), fixed for the term of the loan. Businesses can borrow up to £25,000 for each director or shareholder of the business.
If you're in business with somebody, you could raise £50,000. If you're going to business with three other people, up to £100,000 pounds is available. With rates high at the moment, and unsecured loan at 6% is cheaper than most commercial mortgages which are secured on property.
Qualifying for a start up loan
We think this is a great product but what do you have to do to qualify?
It helps if you understand the rationale behind granting the loan. It's a government backed scheme, which is why it's so cheap. That's also why there is the assistance there to help people.
Government wants to help new businesses to grow and flourish.
Business owners or directors need to be over 18, be UK resident with rights to work in the UK. They also need a reasonable credit history. Not perfect.
The start up loan has to be for a legal and ethical use. Sorry, no porn, no drug dealing. Startup loans also don't cater for charities, chemical manufacturers, banking and other regulated financial activities
Any business has to be relatively new, less than three years old. Or it could be a business you're just planning or getting off the ground.
Applying for a start up loan
The lender will look at your business plans and try to find a way to support it. The business does not need to prove it can afford the loan, however, it does need to have a business plan to demonstrate how it will afford the loan in the future. Each business is appointed a mentor to help guide them through the entire application process, including how to present their business plan.
Think about that for a moment. Virtually every other business lender in the UK will expect you to prove sufficient income to support the borrowings. With the startup loan, you can't do that. So it is often arranged on the basis of a self declaration forecast. this makes it fairly unique.
The lender takes into consideration your credit history. So if you're on a debt management plan, you've got IVA'S, loads of returned payments on your business bank statements, that's not going to work well for you. If you have a few glitches on your personal credit, with a good explanation, that might be acceptable
Questions about your startup loan
This is a government-backed scheme with specific providers to answer questions. Therefore it's best to complete the short inquiry form and then ask questions from your business mentor. Your business mentor will help you put the application together. So if you've never done a cash flow forecast all business plan before in your life, they'll help you with that.
You'll find a link to our page above where you can find out some more information. And if you think it's for you, you can apply now.
We think it's a great product. It's not that well known about and it could really help your business get off to a flying start.
If this is the type of financial help you need, apply now and let your mentor help you through the journey
When your business is established
And as your business grows be sure to keep good financial records and accounts. At some point in the future you may be looking for expansion or to buy premises. Either way most lenders will expect to see two years accounts from your business supported with business bank statements showing your turnover and account conduct. When the time comes for a commercial mortgage or an unsecured business loan, it will be much easier for you if you have a strong two-year history of running successful business with a good credit history and reliable financial records.
Good luck
Additional Information
Mortgage & BTL Specialists
More
Promise Money is a broker not a lender. Therefore we offer lenders representing the whole of market for mortgages, secured loans, bridging finance, commercial mortgages and development finance. These loans are secured on property and subject to the borrowers status.
More than 50% of borrowers receive offers better than our representative examples
The %APR rate you will be offered is dependent on your personal circumstances.
Mortgages and Remortgages
Representative example
Borrow £270,000 over 300 months at 7.1% APRC representative at a fixed rate of 4.79% for 60 months at £1,539.39 per month and thereafter 240 instalments of £2050.55 at 8.49% or the lender's current variable rate at the time. The total charge for credit is £317,807.66 which includes £2,500 advice / processing fees and £125 application fee. Total repayable £587,807.66
Secured / Second Charge Loans
Representative example
Borrow £62,000 over 180 months at 9.9% APRC representative at a fixed rate of 7.85% for 60 months at £622.09 per month and thereafter 120 instalments of £667.54 at 9.49% or the lender's current variable rate at the time. The total charge for credit is £55,730.20 which includes £2,660 advice / processing fees and £125 application fee. Total repayable £117,730.20
Unsecured Loans
Representative example
Annual Interest Rate (fixed) is 49.7% p.a. with a Representative 49.7% APR, based on borrowing £5,000 and repaying this over 36 monthly repayments. Monthly repayment is £243.57 with a total amount repayable of £8,768.52 which includes the total interest repayable of £3,768.52.
---
THINK CAREFULLY BEFORE SECURING OTHER DEBTS AGAINST YOUR HOME
REPAYING YOUR DEBTS OVER A LONGER PERIOD CAN REDUCE YOUR PAYMENTS BUT COULD INCREASE THE TOTAL INTEREST YOU PAY. YOUR HOME MAY BE REPOSSESSED IF YOU DO NOT KEEP UP REPAYMENTS ON A MORTGAGE OR ANY OTHER DEBT SECURED ON IT.
---
Promise Money is a trading style of Promise Solutions Ltd – Company number 04822774Promise Solutions, Fullard House, Neachells Lane, Wolverhampton, WV11 3QG
Authorised and regulated by the Financial Conduct Authority – Number 681423The Financial Conduct Authority does not regulate some forms of commercial / buy-to-let mortgages
Website www.promisemoney.co.uk