Mortgages & BTL
Your bank may offer 100's of products and plans.
Promise Money has over 10,000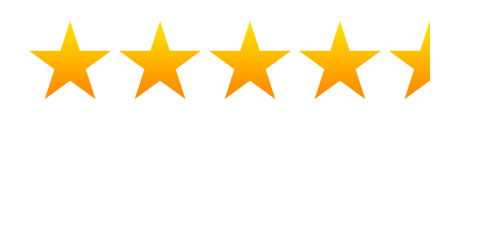 About Residential or BTL Mortgages
Mortgages fall broadly in to two different camps. Namely, regulated by the Financial Conduct Authority (FCA) and non regulated. The nature and extent of regulation is mainly determined by the purpose of the borrowing or type of property being offered as security and it affects the process of borrowing and the amount of regulatory protection you might get. After reading this section go to regulatory protection for Mortgage borrowers.
---
Residential mortgages
These are normally secured against an owner occupied house or a home which is / will be lived in by a relative. Such mortgages are regulated and you should expect to receive full advice and recommendation on a suitable mortgage from your broker.
Specific products have been developed for:
First time buyers
Older borrowers
Those doing a self build
Those less able to get a high street mortgage at competitive rates
Affordability is determined by proven income so it is important to have up to date income proof to get the best deals. For the self employed, ideally businesses accounts should be up to date and recent although there are lenders who will accept applicants who have only been self employed for a year or so.
The other key considerations are the amount required, available equity and the borrower's credit history although factors such as age, property location, property type and many other factors will play their part. A good broker will weigh up all of these factors to advise on what is suitable.
---
Buy to Let Mortgages
Buy to Let mortgages work in a similar way to residential mortgages. However the big difference is that they are mostly unregulated due to the business nature of the borrowing and are often offered and arranged on a non advised basis. Note: If the property is let to a relative it may fall back in to the regulated arena.
Other factors to consider with a BTL mortgage include:
Rental income – this can be used to support the mortgage payments even if you don't have a high income from elsewhere
Interest only mortgages are more readily available
The rates are usually slightly higher than a residential mortgage
You will normally need a higher deposit
Lenders prefer to see that borrowers have some experience in owning and maintaining a BTL therefore getting on the ladder is difficult unless you have a larger deposit
Interest payments are not automatically tax deductible and stamp duty can be payable – we recommend specialist advice from an accountant to decide on the best way to own your BTL property – as an individual or to set up a limited company. Lenders are available for both scenarios.
Whilst there are some mainstream lenders offering Buy to Let mortgages, there is a huge choice of specialist lenders which service the landlord market and offer quirky products and flexible criteria, so use our service to get the right mortgage.
Speak to an expert at Promise about the options we have available.
Additional Information
Mortgage & BTL Specialists
More
Promise Money is a broker not a lender. Therefore we offer lenders representing the whole of market for mortgages, secured loans, bridging finance, commercial mortgages and development finance. These loans are secured on property and subject to the borrowers status.
More than 50% of borrowers receive offers better than our representative examples
The %APR rate you will be offered is dependent on your personal circumstances.
Mortgages and Remortgages
Representative example
Borrow £270,000 over 300 months at 7.1% APRC representative at a fixed rate of 4.79% for 60 months at £1,539.39 per month and thereafter 240 instalments of £2050.55 at 8.49% or the lender's current variable rate at the time. The total charge for credit is £317,807.66 which includes £2,500 advice / processing fees and £125 application fee. Total repayable £587,807.66
Secured / Second Charge Loans
Representative example
Borrow £62,000 over 180 months at 9.9% APRC representative at a fixed rate of 7.85% for 60 months at £622.09 per month and thereafter 120 instalments of £667.54 at 9.49% or the lender's current variable rate at the time. The total charge for credit is £55,730.20 which includes £2,660 advice / processing fees and £125 application fee. Total repayable £117,730.20
Unsecured Loans
Representative example
Annual Interest Rate (fixed) is 49.7% p.a. with a Representative 49.7% APR, based on borrowing £5,000 and repaying this over 36 monthly repayments. Monthly repayment is £243.57 with a total amount repayable of £8,768.52 which includes the total interest repayable of £3,768.52.
---
THINK CAREFULLY BEFORE SECURING OTHER DEBTS AGAINST YOUR HOME
REPAYING YOUR DEBTS OVER A LONGER PERIOD CAN REDUCE YOUR PAYMENTS BUT COULD INCREASE THE TOTAL INTEREST YOU PAY. YOUR HOME MAY BE REPOSSESSED IF YOU DO NOT KEEP UP REPAYMENTS ON A MORTGAGE OR ANY OTHER DEBT SECURED ON IT.
---
Promise Money is a trading style of Promise Solutions Ltd – Company number 04822774Promise Solutions, Fullard House, Neachells Lane, Wolverhampton, WV11 3QG
Authorised and regulated by the Financial Conduct Authority – Number 681423The Financial Conduct Authority does not regulate some forms of commercial / buy-to-let mortgages
Website www.promisemoney.co.uk