Was your mortgage rejected
Your bank may offer 100's of products and plans.
Promise Money has over 10,000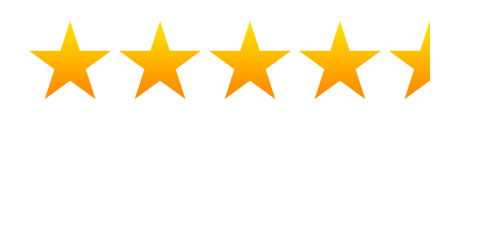 Was your mortgage rejected?
Our lenders represent the whole market plus we have an in house team specialising in more difficult applications where you may have previously had your application for a mortgage rejected.
It doesn't matter if it's a residential mortgage, a buy to let mortgage, HMO mortgage, a secured loan, bridging loan or commercial mortgage we have experts in the office to assist and advise you. They use their expertise and relationships to help brokers across the UK who can't find a suitable mortgage for their clients.
You can deal direct and cut out the middleman – read our tips below…
---
What might be stopping you from getting your mortgage rejected?
Some lenders have an automated process which relies on credit scores. Others have less appetite for risk. Every lender offers slightly different criteria and some require a little negotiation.
Promise's advisers and underwriters know which lenders to approach and how to present your application to get our best rates every time.
We think you will genuinely be surprised to see how our flexible mortgage offers can cater for a massive range of problems as follows:
---
Getting a mortgage with a poor credit history
As you might expect, the high street lenders are looking for straightforward applications with little risk so you may have your mortgage rejected. This generally means no mortgage arrears, CCJ's, defaults or missed unsecured payments for a number of years.
However, Promise has access to a large number of lenders accepting mild and serious credit issues. Some lenders ignore most credit problems which occurred more than 12 months ago and still offer great rates. Others manually underwrite every application in order to accept complex applications most lenders wouldn't look twice at. Our underwriters and advisers are adept and finding the best deals from a massive panel of lenders plus we have a secondary panel of specialist lenders for the most complex scenarios.
---
Low credit score mortgages
Most lenders use a credit score as part of their lending decisions. But this can work against you especially if you don't often use credit. So you could have a low credit score simply because you don't have credit – a bit of a vicious circle? You might also have a low credit score due to credit problems or other factors the computers think could affect your ability to keep up your payments such as how long you have been in your job.
The good news is; we have many lenders which don't use a credit score at all. Just good old fashioned manual underwriting where we can talk to the lender and explain any issues which could otherwise prevent you from getting a mortgage or remortgage.
---
Mortgages for self employed / contractors
If you don't have 2 years accounts most lenders are not interested. This is a problem for bonafide contractors who move from one contract to another – especially in the IT and similar industries. Fortunately there are a number of lenders which recognise this and will consider borrowers who are only self employed 1 year. They also have products for people on contracts or doing agency work.
To increase your chances of getting the most competitive mortgage offers, get your accounts prepared as soon as possible and show as much income as possible. However, our advisers will be able to access those lenders which offer the most generous terms for self employed borrowers.
---
Buy to Let (BTL), HMO and commercial mortgages
It's common for many lenders to refuse applicants who don't have previous Buy to Let / HMO experience or who can't prove sufficient income to cover the mortgage repayments during rental void periods (often £25,000 income per annum).
Promise has a wide panel of lenders for BTL, HMO and commercial applications including those which have no minimum income requirements and will accept first time landlords. Of course other factors such as equity, income, property construction / condition and credit history will also be a consideration but our lenders can handle this too. It doesn't matter if the property will be owned or purchased personally or through a limited company structure as we have some really flexible solutions – even if you have a large portfolio of BTL properties or it's your first one.
---
Debt consolidation mortgages and remortgages
Many people want to use a re-mortgage or a secured loan for debt consolidation. Again many first mortgage lenders are not keen on debt consolidation. All secured loan lenders are far more relaxed with it.
Depending on your circumstances a remortgage or a loan may be appropriate and we will compare both options and advise you which is most suitable. We will also help you decide which loans should be settled and perhaps some should be left in place as it could be a cheaper option for you.
Our advisers are particularly experienced in helping borrowers who wish to reduce their outgoings via debt consolidation so a detailed conversation is very important to get you the best outcome.
---
How much can you borrow with a mortgage
This is a complex area. Each lender carries out its own affordability check and in the case of most high street lenders you cannot borrow much more than 4 X your gross income. (so someone earning £25,000 could borrow £100,000). This is called your "loan to income ratio" or LTI. The good news is there are some lenders allowing up to 6 x your gross income (6 x LTI). Therefore in the same example above you could borrow £150,000.
In addition to these LTI caps, each lender must assess your income and basic priority outgoings. They must ensure the loan is affordable in real terms, both now and in the event that interest rates rise. Some use database modelling to assess your likely outgoings. Others use your actual outgoings.
It's frustrating for some borrowers as they may feel they can afford the mortgage payments but lenders are required factor in possible rate increases which makes the mortgage unaffordable and consequently not available. Its worth remembering that, if you are remortgaging to raise extra cash, some second charge lenders don't cap your LTI. so long as the loan is sensibly affordable now and in the foreseeable future they may be able to lend.
Your Promise adviser will assess all of these options for you to find a mortgage or secured loan which is both competitive and affordable to you.
---
Raising extra money with a mortgage or loan
Often people use a remortgage to raise cash for home improvements, debt consolidation or indeed any other purpose. If remortgaging is difficult, or may cause you to accept a higher rate of interest, you adviser will also consider a secured loan. This allows you to keep your existing mortgage at its existing interest rate and borrow the extra amount with a separate secured loan. (Often known as a second charge loan as it is paid off second, after your first mortgage, when you sell your house).
Taking a secured loan for extra borrowing can sometimes work out cheaper overall than a remortgage. Also the lending criteria can be more flexible and generous so it may be easier than remortgaging. Your Promise adviser will explore and compare both options to see which suits you best.
---
Mortgages for property in bad condition or unusual property types
Let's start with the negatives. Most mortgage lenders will decline your application if the property is without a kitchen or bathroom. Similarly it needs to be structurally sound and habitable. In addition there are certain property types and construction methods many lenders won't lend against – for example prefabricated buildings, high rise ex-council flats or properties registered on the defective housing list will have your mortgage rejected in many cases.
To put your mind at rest, Promise has lenders which will grant mortgages on properties which fail all of the tests above – they will lend based on a cash value of the property. However, depending on the issues surrounding the property we will explore the whole market to find a suitable and competitive offer. When you talk to our adviser's tell them about the condition of the property at the outset.
---
Mortgages for business or any other purpose
Most loan purposes are acceptable for a mortgage or remortgage but many lenders are not keen on loans for business purposes or to pay tax bills.
Promise has a panel of lenders, both first and second charge mortgages, which are far more relaxed about the purpose of the loan and your adviser will identify these lenders and offer you whichever is most appropriate.
---
Changing lender for a better rate
You may not want to borrow more – just switch on to a better interest rate. For most people this is a simple exercise and because Promise's lender panel represents the whole market we can sniff out a great deal specifically for you.
However, for some people it has been difficult to change lenders, particularly those who took out a mortgage prior to 2010. This is because the affordability criteria has changed so much. So whilst you feel can afford your current repayments, the latest regulations could result in the mortgage being rejected. This can happen even when you borrow the same amount at lower interest rates and lower repayments.
This seems madness and thankfully the regulator has recognised that its new rules are hurting some people. So where you are not borrowing more, and meet other common sense conditions, the regulations have been relaxed to make it far easier. However the number of lenders is still restricted so talking to an experienced adviser really makes sense.
---
Using payday loans
Payday loans are bad news. Not only are they hugely expensive but if a mortgage lender sees them on your credit profile they usually assume you have a serious cash flow problem and have your mortgage rejected. Otherwise why would anyone borrow at rates of around 1000%.
There are lenders which will consider a few payday loans but if they are used regularly your options reduce. By stopping using payday loans over the coming months it will increase the choice available to you. Your adviser / underwriter at Promise can explain these options to you including the cost of borrowing now versus waiting until you have less payday loans.
---
There is no need to make multiple enquiries or to phone around. If you are looking for a "one stop shop", where all the experts are in one place to find you a great deal tailored to your specific circumstances, talk to Promise on 01902 585052
For more independent advice click here
Additional Information
Mortgage & BTL Specialists
More
Promise Money is a broker not a lender. Therefore we offer lenders representing the whole of market for mortgages, secured loans, bridging finance, commercial mortgages and development finance. These loans are secured on property and subject to the borrowers status.
More than 50% of borrowers receive offers better than our representative examples
The %APR rate you will be offered is dependent on your personal circumstances.
Mortgages and Remortgages
Representative example
Borrow £270,000 over 300 months at 7.1% APRC representative at a fixed rate of 4.79% for 60 months at £1,539.39 per month and thereafter 240 instalments of £2050.55 at 8.49% or the lender's current variable rate at the time. The total charge for credit is £317,807.66 which includes £2,500 advice / processing fees and £125 application fee. Total repayable £587,807.66
Secured / Second Charge Loans
Representative example
Borrow £62,000 over 180 months at 9.9% APRC representative at a fixed rate of 7.85% for 60 months at £622.09 per month and thereafter 120 instalments of £667.54 at 9.49% or the lender's current variable rate at the time. The total charge for credit is £55,730.20 which includes £2,660 advice / processing fees and £125 application fee. Total repayable £117,730.20
Unsecured Loans
Representative example
Annual Interest Rate (fixed) is 49.7% p.a. with a Representative 49.7% APR, based on borrowing £5,000 and repaying this over 36 monthly repayments. Monthly repayment is £243.57 with a total amount repayable of £8,768.52 which includes the total interest repayable of £3,768.52.
---
THINK CAREFULLY BEFORE SECURING OTHER DEBTS AGAINST YOUR HOME
REPAYING YOUR DEBTS OVER A LONGER PERIOD CAN REDUCE YOUR PAYMENTS BUT COULD INCREASE THE TOTAL INTEREST YOU PAY. YOUR HOME MAY BE REPOSSESSED IF YOU DO NOT KEEP UP REPAYMENTS ON A MORTGAGE OR ANY OTHER DEBT SECURED ON IT.
---
Promise Money is a trading style of Promise Solutions Ltd – Company number 04822774Promise Solutions, Fullard House, Neachells Lane, Wolverhampton, WV11 3QG
Authorised and regulated by the Financial Conduct Authority – Number 681423The Financial Conduct Authority does not regulate some forms of commercial / buy-to-let mortgages
Website www.promisemoney.co.uk