Self Employed Mortgages
Your bank may offer 100's of products and plans.
Promise Money has over 10,000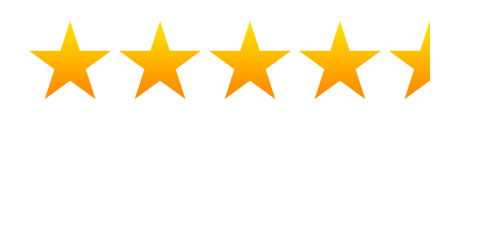 What are self employed mortgages
Self employed mortgages are not dissimilar to other residential mortgage packages. However, some lenders specialise in lending to the self employed, and they're worth seeking out. A self employed mortgage is a home loan for someone who works in a self employed capacity. This could include contract work, freelancing or running your own business.
There are no more "self-certification mortgages", a unique product for the self employed. This is because they were over-sold in the wrong circumstances. So while it may be more difficult for self employed to get a mortgage, there are criteria you can use to your advantage.
How do self employed mortgages work
The primary difference between self employed mortgages and other residential mortgages are how they are assessed. Instead of working off your salary, some lenders understand that for self employed borrowers or contractors matters may be more complex. Consequently, it's the job of your adviser to assess which will work best for you. Some lenders will work from the latest trading accounts whilst others will consider your more recent trading, accept references from accountants or rely on contacts you have in place.
Are you eligible
Proof of income
The main high street lenders will require to have been trading for 2-3 years prior to the application, with proof of your income. However, at the other extreme, some lenders are willing to lend to people who have been self employed for 12 months. But these are much rarer, making advice a necessity. To help your cause always keep management accounts and be prepared to show your bank statements to a lender to evidence cash flow and profits.
Deposit
As with standard residential mortgages, lenders normally expect a deposit of at least 10%. However, with riskier investments, this could easily increase to 20% or further. An example of a riskier investment is if the borrower has only been self employed for a year.
There could be lower deposit deals available, especially with financial assistance from flexible lenders or the Help to Buy scheme.
Credit history
Getting a mortgage with bad credit can be hard enough. So, if you're self employed with bad credit, it's a whole other ball game. While it may still be possible to find a mortgage, the rates on offer will be far less than favourable. With help from expert advisors it may be possible to find lenders that will offer a mortgage to self employed borrowers with bad credit.
Age limits
Many lenders are more wary of offering mortgages to older borrowers. If the mortgage term extends beyond your 75th birthday, then the rates on offer could increase drastically. Some lenders cap the age on which they will offer self employed mortgages altogether. This will tend on what you do for a living and doing heavy manual labour as you get older is less likely to be as sustainable as a management type role. However, some lenders will lend with no age caps, so it may be possible to find a lender for your circumstances. It will depend on the plausibility and proof of your income past retirement.
How to increase your chances
There are a few ways you could increase your chances at getting a mortgage. Firstly, employ a certified accountant. Some lenders won't even consider lending money unless the accounts have been checked and signed off by an accountant.
Secondly, decrease the lenders risk by saving for a larger deposit. As most lenders require at least a 10% deposit, saving up for the deposit is not easy. However, a larger deposit will make you seem like a safer bet, and so could increase the offers available to you.
Thirdly, declare your income for tax if there is a chance that demonstrating affordability may be an issue. If you don't declare the income, don't expect lenders to consider it within their affordability assessments.
Finally, make sure you take professional mortgage advice. If you apply for a mortgage and it is subsequently rejected, this could show up when you apply for mortgages in the future. This could harm your chances, so it is important to consider all options before proceeding. An expert could help you understand how to maximise your chances, and advise any further steps that could be taken.
If you don't have proof of income
Because residential mortgages are highly regulated, lenders have to make sure that you will be able to afford the mortgage. This will be proved by you past earnings. This could present a challenge if you have been self employed for less than 12 months, which is generally the shortest amount of time needed for proof of past earnings.
If you do not have any past accounts, you might find more lenient lenders in the second charge market offering a secured loan. This type of loan is normally only suitable for capital raising. Not for a purchase. However they need need to abide by the same rules – its more a case that they will sometimes spend longer trying to understand your circumstances in order to get a deal you like.
You must have equity in the property in order to borrow against it. And if you are old enough to remember self certification mortgages, forget this as an option – they don't exist any longer for residential mortgages.
If you are newly self employed
Once again, you will normally have to wait at least 12 months in order to be considered for a self employed mortgage. You could consider applying after 9 months and your broker can guide you what you need to make available to satisfy various lenders.
Circumstance which are looked at more favourable are where your business is established but your situation has changes. Examples include:
Where you have changed your sole trader business to a limited company but have your previous accounts
Management buy out of an existing company in to a new company structure
Where you have moved from an employed roles to a self employed role doing the same thing and earning similar amounts (or more), but now on a self employed basis.
Be ready to explain the whole back story to your adviser so he or she can build a picture to present to the lender. Also be prepared to evidence your income over recent years or since becoming self employed.
How much could you borrow
The amount you could borrow differs greatly between different lenders. This is because some lenders expect you to have been trading for 3 years, and so take into account the 3 years of earnings. Others will allow 2 years, while a few will lend to borrowers that only have 12 months of income proof.
There are two basic metrics lenders will use.
Firstly they will lend multiples of your proven household income. Most mainstream lenders will lend up to 4 or 4.5 X your gross income. However there are specialist lenders which will lend up to 6 X your income.
They will assess your net income and outgoings to ensure the repayments are affordable now and in the event of interest rate rises.
Providing solid proof of your profits, drawings and any other income will increase your chances of getting the amount you need and at more competitive rates. Lenders will normally work on the income you declare for tax purposes.
For more information of self assessment tax returns click here.
---
How will you be assessed
Sole trader
This is when you are the only person involved in your business. For the affordability assessment lenders will look at your net profit if using accounts. Alternatively, lenders will ask for an SA302 form, which are completed yearly. These forms will detail your total income, allowing lenders to determine you can afford the loan.
Partnership
You are operating the business with someone else. To assess you, lenders will look at your share of the net profit if using accounts. If you are applying with SA302 forms, lenders will look at your share of the total income received.
Limited company
If you have formed a limited company, your business accounts will be seperate from your personal accounts. As a director, you'll be paying yourself through dividends and a directors salary. The lender will take both of these into account when considering your mortgage. However, if you keep the profits within the business, some lenders will not look at these profits to support affordability. Explain to your adviser you have retained profits which you could have taken out of the business previously if you had wanted to. They can assess which lenders will use this to support the affordability position – assuming it is required.
---
You should consider
It can be very difficult to find the best deal for you in the self employed mortgage market. Getting in touch with an expert adviser is highly recommended. An adviser could help you find the best deal available for you, and put you in touch with the appropriate lender.
---
Other pages you might be interested in
---
Additional Information
Mortgage & BTL Specialists
More
2 out of 3 borrowers get a lower rate than our representative example of a regulated secured loan below:
Mortgages and Remortgages
Representative example
£80,000 over 240 months at an APRC OF 4.3% and a discounted variable annual interest rate for two years of 2.12% at £408.99 per month followed by 36 payments of £475.59 and 180 payments of £509.44. The total charge for credit is £39,873 which includes a £995 broker / processing fee and £125 application fee. Total repayable £119,873.
Secured / Second Charge Loans
Representative example
£63,000 over 228 months at an APRC OF 6.1% and an annual interest rate of 5.39% (Fixed for five years – variable thereafter) would be £463.09 per month, total charge for credit is £42,584.52 which includes a £2,690 broker / processing fee. Total repayable £105,584.52.
Unsecured Loans
Representative example
£4,000 over 36 months at an APR OF 49.9% (fixed) and an annual interest rate of 49.9% would be £216.21, total charge for credit is £3,783.56. Total repayable £7,783.56.
---
THINK CAREFULLY BEFORE SECURING OTHER DEBTS AGAINST YOUR HOME
REPAYING YOUR DEBTS OVER A LONGER PERIOD CAN REDUCE YOUR PAYMENTS BUT COULD INCREASE THE TOTAL INTEREST YOU PAY. YOUR HOME MAY BE REPOSSESSED IF YOU DO NOT KEEP UP REPAYMENTS ON A MORTGAGE OR ANY OTHER DEBT SECURED ON IT.
---
If you have been introduced to Promise Money by a third party / affiliate, Promise may pay them a share of any fees or commission it earns. Written terms available on request. Loans are subject to affordability status and available to UK residents aged 18 or over. Promise Money is a trading style of Promise Solutions Ltd. Promise Solutions is a broker offering products which represent the whole of the specialist second mortgage market and is authorised and regulated by the Financial Conduct Authority – Number 681423.