Mortgage for Older Borrowers
Your bank may offer 100's of products and plans.
Promise Money has over 10,000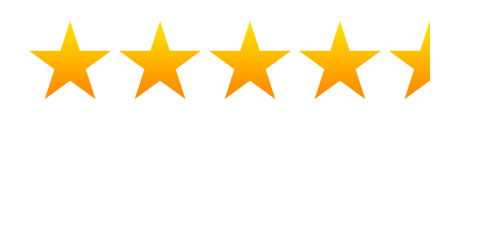 Is it possible to get a mortgage for older borrowers?
Yes, it is absolutely possible to get a mortgage for older borrowers. However, it may be more difficult, depending on your circumstances. This is because later life lending is much more complex, and so finding the best deal for you isn't easy. So, whilst getting the mortgage may be more difficult, with help from expert advisers, it is possible.
What is the maximum age to get a mortgage?
The maximum age that you can get a mortgage for older borrowers varies greatly between different lenders. There are also different types of mortgage you can apply for depending on your age and circumstances – always speak to an adviser to find out which you qualify for and what is going to be suitable.
Standard mortgage. If you still have a good income or you are working beyond retirement there are a number of lenders which will consider your application. subject to age restrictions – normally borrowers would not be much older than 70 to 75 when taking the mortgage out. However if your pension income will support your mortgage repayments. lenders may let you extend the mortgage repayments period to well in to your 90's.
Retirement interest only mortgage for older borrowers (RIO mortgages). These are aimed at people with a good pension income who want an interest only facility to keep the repayments low. Because the interest only repayments are lower it's easier to meet the affordability requirements. However, as borrowers are not reducing the mortgage balance they need a strategy to clear the mortgage. A common example might be selling the property in a few years to downsize to a smaller house. Again some lenders will allow the mortgage to run in to the borrowers 90's.
Equity release mortgages. This is a very different type of mortgage for older borrowers aimed at people aged 55 with little or no income. Instead of paying interest each month, the lender allows for the interest to be deducted from the mortgage. Therefore the balance goes up, not down. This suits some people with low income as there are no monthly payments. But the rates tend to be higher and the interest deductions eat away at the equity in their home.
Getting advice about mortgages for older borrowers is an absolute must
This is a complex area and borrowing later in life needs to take into consideration many factors. You do not want to get this wrong so careful consideration of your circumstances and personal goals is critical.
The types of mortgage available and individual lender criteria is also a varied and complex area. A good adviser will fight your corner, and give you the greatest chance of finding a mortgage right for you.
Why is it harder to get a mortgage for older borrowers?
Income
Many older borrowers are either retired or approaching retirement. Because lenders have to follow Mortgage Market Review (MMR) rules, they have to make sure that you can continue to afford the repayments after you retire. As lenders assume you won't be working after you retire, your finances will be different. To this end, you will have to provide information from your pension or alternative methods of income to show you can continue making repayments. The alternative incomes can include shares or property. If you cant do this your adviser might consider an equity release type mortgages.
Mortgage term
As different lenders have maximum ages that borrowers can borrow at, it can be hard to find a good deal. If you choose to repay your mortgage over a shorter term, you could have more options to choose from. However, repaying over a short term will lead to increased monthly repayments.
For example, if you are 65 and take out a 20 year mortgage, you will be 85 before you pay it off. However, if you choose a 10 year mortgage then you will have repayed it by 75, which more mortgage providers offer.
Additionally, these maximum ages can be difficult to handle even when you're middle aged. For example, you may find it difficult to take out a 30 year mortgage when you are 40, because you will be 70 by the time you pay it off.
A RIO mortgage might help keep the mortgage repayments low as it is an interest only mortgage. An adviser can help identify if you qualify for this type of mortgage.
Other circumstances lenders could look at
Your health
If you are trying to secure against your house, there are different loans that could help you to release more with regards to your health.
The type of mortgage you're applying for
You will be assessed differently depending on whether you are applying for a standard mortgage, or a mortgage designed for older borrowers.
Property type
Lenders prefer to lend to standard construction properties, as these are easier to resell in the case of repossession
Credit history
Your past credit history will affect how lenders perceive your ability to repay the mortgage or interest. However with an equity release mortgage this is less on an issue.
More about the types of mortgage for older borrowers
Retirement Interest Only Mortgage
This type of mortgage allows you to borrow against your property. So, in order to get a Retirement Interest Only (RIO) mortgage, you must firstly own you own home. Secondly, you must have equity in your home to take the mortgage out against.
In some cases you may be able to change a RIO to a different type of mortgage. These can include standard repayment or interest only mortgages.
With this mortgage you will only have to repay the interest on the loan each month, rather than making full repayments. However, at the end of the mortgage term, the full amount must be repaid. These mortgages are often paid off when the borrower either sells the property, moves to a care home, or when the borrower passes away.
Equity Release Mortgages
Equity release mortgages could be perfect for you if you are older and don't want to move to a smaller home. So long as you have equity in your home, you can borrow some of the properties value. You do not have to make monthly repayments, however this means that your debt will increase.
You can take out ERMs when you turn 55, and you can either take out a lump sum, or monthly installments.
This mortgage is generally repaid when the borrower either sells the property or passes away.
How much could you borrow
This depends on many factors, such as the type of mortgage you are applying for, or the various circumstances listed above. Some lenders may be willing to offer 75% LTV mortgages to the right applicant pre-retirement.
However, if you are retired, then it is more likely that the maximum LTV you would be lower. This is because you are no longer working, and so may only have a pension as your income. This is seen as higher risk by lenders. Hence the lower LTV.
What to do if you a declined
If you are declined for a mortgage by your bank, don't immediately apply for many more mortgages. This could impact your credit report and show up on your next applications. Lenders could interpret this as you being desperate for funds, and so higher risk.
An adviser can assess your circumstances with 1 credit search and narrow down which lenders are likely to help you and advise you which is best.
---
You should consider
Before you decide to take out a mortgage for older borrowers, it is highly recommended you contact an adviser to discover if there is a better deal available for you. Because the market for older borrowers is more complicated, a mortgage adviser could help you understand which offer is best for you and help you make plans for the future.
For more information on the Mortgage Market Review click here.
---
Other mortgage information you might be interested in
Additional Information
Mortgage & BTL Specialists
More
Promise Money is a broker not a lender. Therefore we offer lenders representing the whole of market for mortgages, secured loans, bridging finance, commercial mortgages and development finance. These loans are secured on property and subject to the borrowers status.
More than 50% of borrowers receive offers better than our representative examples
The %APR rate you will be offered is dependent on your personal circumstances.
Mortgages and Remortgages
Representative example
Borrow £270,000 over 300 months at 7.1% APRC representative at a fixed rate of 4.79% for 60 months at £1,539.39 per month and thereafter 240 instalments of £2050.55 at 8.49% or the lender's current variable rate at the time. The total charge for credit is £317,807.66 which includes £2,500 advice / processing fees and £125 application fee. Total repayable £587,807.66
Secured / Second Charge Loans
Representative example
Borrow £62,000 over 180 months at 9.9% APRC representative at a fixed rate of 7.85% for 60 months at £622.09 per month and thereafter 120 instalments of £667.54 at 9.49% or the lender's current variable rate at the time. The total charge for credit is £55,730.20 which includes £2,660 advice / processing fees and £125 application fee. Total repayable £117,730.20
Unsecured Loans
Representative example
Annual Interest Rate (fixed) is 49.7% p.a. with a Representative 49.7% APR, based on borrowing £5,000 and repaying this over 36 monthly repayments. Monthly repayment is £243.57 with a total amount repayable of £8,768.52 which includes the total interest repayable of £3,768.52.
---
THINK CAREFULLY BEFORE SECURING OTHER DEBTS AGAINST YOUR HOME
REPAYING YOUR DEBTS OVER A LONGER PERIOD CAN REDUCE YOUR PAYMENTS BUT COULD INCREASE THE TOTAL INTEREST YOU PAY. YOUR HOME MAY BE REPOSSESSED IF YOU DO NOT KEEP UP REPAYMENTS ON A MORTGAGE OR ANY OTHER DEBT SECURED ON IT.
---
Promise Money is a trading style of Promise Solutions Ltd – Company number 04822774Promise Solutions, Fullard House, Neachells Lane, Wolverhampton, WV11 3QG
Authorised and regulated by the Financial Conduct Authority – Number 681423The Financial Conduct Authority does not regulate some forms of commercial / buy-to-let mortgages
Website www.promisemoney.co.uk