Self Employed Secured Loans
Your bank may offer 100's of products and plans.
Promise Money has over 10,000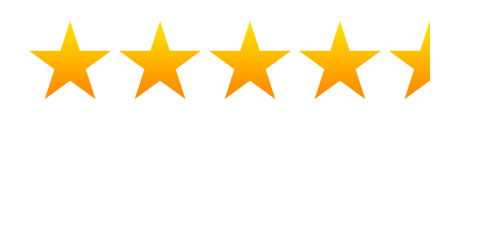 Secured loans for Self Employed borrowers
Secured loans for self employed borrowers are often used when a larger loan amount is required. Also where a remortgage is not practical or unsecured loans are not readily available.
For those who are self employed secured loans provide some great options to raise cash for personal or business use. The lenders also tend to be more flexible that traditional mortgage lenders so secured loans for self employed are often available when other forms of borrowing are not.
If you have a poor credit history, unusual income or want to borrow a large amount then a secured loan for self employed could be what you need.
With self employed secured loans available from £10,000 to well over £1million, at Promise we will automatically compare a secured loan with the option of remortgaging. Then we can advise which is most suitable so you know the mortgage option is not been overlooked.
---
Have you been self employed for less than 1 year?
Self employed secured loans are available for borrowers who have been trading for a minimum of six months. Lenders will ask to see management accounts – plus projections – from the accountant. But, the rates and types of secured loan available are more restricted than those offered to self-employed applicants who have a profitable, established business. If you can wait until your first years trading is complete you are likely to find more choice and lower rates.
---
Have you been self employed for more than 1 year?
Whilst accounts will strengthen any application, a number of lenders will accept SA302's as proof of income – sometimes backed up by bank statements. Often the latest accounts have not been prepared. Explain this to an adviser, and they can also look at lenders which will accept projected profits from your accountant.
---
Salary, dividends and retained profit
Those borrowers who have set up a limited company structure will be used to lenders judging their income based on their salary and dividends. If profits were retained in the business, lenders would ignore them as they are not being drawn as income. However, common sense is prevailing with some lenders, which now add back retained profit in to the affordability calculation. Just because business owners have not stripped out profits in the past, why should they be penalised if they wish to do so in the future to service their proposed debts? This is a sensible bespoke underwriting approach to offering secured loans for self-employed customers rather than a blinkered rules based attitude.
---
Secured Loans to limited companies (including start ups or where bank debt has been called in)
Those who are trading through a limited company can take out business loans secured on their homes or on business premises they own. These have proved useful for those declined by the high street due to insufficient trading accounts or a poor credit history.
We have seen scenarios where lenders have taken a third charge which allows self-employed borrowers to retain their competitive first and second charges and borrow less at the higher business interest rates. A third charge is also helpful where the bank (sometimes holding a second charge for an overdraft) want its debt reduced. Rather than recalling the whole debt, which could scuttle the business, we have arranged loans to simply keep the bank at bay whilst the business either restructured or improved trading.
Where borrowers are starting a new business in a limited company, our lenders will lend in scenarios the high street lenders would never consider.
---
Contract workers
Many contract workers are penalised because they move from one job to another, despite enjoying virtually continuous employment – or should we say self employment?
Whilst most lenders are nervous of this scenario, we have lenders which recognise the transient nature of the contractor's role and effectively treat them in a similar manner to employed borrowers. Of course they will be looking for stable and regular income but are sympathetic to people who move contracts or even move industry. Explain your situation to a Promise Money adviser and they will approach the lenders most likely to accept your application at the best rates we have available.
---
Landlords, Buy to Lets and HMO's
In the BTL sector raising capital for deposits or to refurbish properties has become tougher due to changes in tax laws and regulations which more rigorously test affordability.
The second charge sector has reacted in a number of ways with some prime lenders reducing their rates, offering 5 year fixed rates and allowing additional earned income to be used to support shortfalls in the rental coverage. More cases are now being accepted as a result of these changes.
Some lenders are also less affected by regulations so can offer more generous affordability rules which are not available in the mainstream mortgage market.
---
Self employed with credit problems
Many self employed people suffered during the credit crunch and damaged their credit history whilst trying to stay in business. Some even went out of business. A bad credit history is not a barrier to the self employed provided they can afford the proposed loan now and have property to offer as security.
Mild adverse credit can be catered for at prime rates although heavy adverse is also acceptable up to 75% LTV.
Some self employed people have been forced to resort to debt management during the downturn resulting from the credit crunch. Lenders will now consider borrowers who are keen to repair their credit history by paying off debt management plans, allowing them to access the mainstream remortgage market sooner. This may not always be good advice so options also exist to keep the debt management plan in place provided it is being adhered to. Even IVA's and bankruptcies can be cleared from the proceeds of a loan where it is suitable and affordable.
---
Summary for self employed, limited company owners and contract workers
If you have been turned down for a mortgage, an unsecured loan or a further advance, talk to a Promise Money adviser. Even if you have been accepted it is always worth comparing what is available as greater choice may be available to you from the second charge loan market.
Overall, the second charge secured loans sector is generous to self employed borrowers because of the appetite for manual underwriting combined with the tenacity and expertise of a specialist broker who knows the finest detail of their lenders criteria and is not afraid to present a case where common sense should prevail.
Speak to an adviser to submit an enquiry for them to work on for you.
---
Additional Information
Secured Loan Specialists
More
Promise Money is a broker not a lender. Therefore we offer lenders representing the whole of market for mortgages, secured loans, bridging finance, commercial mortgages and development finance. These loans are secured on property and subject to the borrowers status.
More than 50% of borrowers receive offers better than our representative examples
The %APR rate you will be offered is dependent on your personal circumstances.
Mortgages and Remortgages
Representative example
Borrow £270,000 over 300 months at 7.1% APRC representative at a fixed rate of 4.79% for 60 months at £1,539.39 per month and thereafter 240 instalments of £2050.55 at 8.49% or the lender's current variable rate at the time. The total charge for credit is £317,807.66 which includes £2,500 advice / processing fees and £125 application fee. Total repayable £587,807.66
Secured / Second Charge Loans
Representative example
Borrow £62,000 over 180 months at 9.9% APRC representative at a fixed rate of 7.85% for 60 months at £622.09 per month and thereafter 120 instalments of £667.54 at 9.49% or the lender's current variable rate at the time. The total charge for credit is £55,730.20 which includes £2,660 advice / processing fees and £125 application fee. Total repayable £117,730.20
Unsecured Loans
Representative example
Annual Interest Rate (fixed) is 49.7% p.a. with a Representative 49.7% APR, based on borrowing £5,000 and repaying this over 36 monthly repayments. Monthly repayment is £243.57 with a total amount repayable of £8,768.52 which includes the total interest repayable of £3,768.52.
---
THINK CAREFULLY BEFORE SECURING OTHER DEBTS AGAINST YOUR HOME
REPAYING YOUR DEBTS OVER A LONGER PERIOD CAN REDUCE YOUR PAYMENTS BUT COULD INCREASE THE TOTAL INTEREST YOU PAY. YOUR HOME MAY BE REPOSSESSED IF YOU DO NOT KEEP UP REPAYMENTS ON A MORTGAGE OR ANY OTHER DEBT SECURED ON IT.
---
Promise Money is a trading style of Promise Solutions Ltd – Company number 04822774Promise Solutions, Fullard House, Neachells Lane, Wolverhampton, WV11 3QG
Authorised and regulated by the Financial Conduct Authority – Number 681423The Financial Conduct Authority does not regulate some forms of commercial / buy-to-let mortgages
Website www.promisemoney.co.uk