Commercial Bridging Loans
Your bank may offer 100's of products and plans.
Promise Money has over 10,000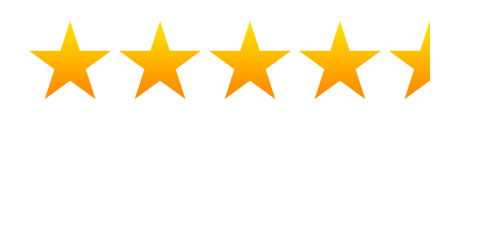 About Commercial Bridging Loans
When it comes to commercial and business finance there is no standard template and no magic formula. Every application is different and the key is to make sure we understand what you want to achieve.
---
What is a Commercial Bridging Loan?
In many businesses operating in the bridging and commercial markets, they often seem to view these two products virtually as one and the same, to the point where a customer may get confused about the distinction between the two.
A commercial mortgage is a mortgage taken out within the course of a business i.e:

Instead of offering their home as collateral, they are instead offering their business premises or property owned by the business.
Instead of the purpose being for personal use, the loan is intended solely for business purposes.

Commercial Bridging loans are also often secured on commercial premises but on a short-term bridging basis i.e. the loan is taken out for 1 to 2 years maximum.
There are many ways a customer who runs a business could use a commercial bridging loan, including the following:
If they are a property developer, a commercial bridging loan could be used to purchase the property at auction and pay for any renovations to be done on the property. Often the property being renovated could be offered as security, for example a buy to let property
The bridging finance could be used to fund a property conversion, where the premises are being converted to be used for a different purpose. For example, you may have purchased an industrial unit which you intend to convert into high-end apartments to sell on or to convert to offices to lease?
You can also use the loan if you have the land for business premises but still need to build your premises on it.
It is possible in some cases to use a bridging loan to help start up a business, using projected figures and then refinance the premises using a commercial mortgage to pay off the bridging loan. For example, you could purchase and renovate an old rundown pub on a bridging loan and then refinance it using a commercial mortgage once it has begun to trade.
---
The problems with commercial bridging loans
As well as the issues that apply to most bridging loans such as the higher interest rates and fees, plus the fact you can lose the property if you can't repay the loan, there are some unique issues when taking out a bridging loan for a commercial purpose.
When taking out a bridging loan you need a very clear exit strategy to prove that you can repay the loan in a short space of time. However, the exit strategy for a commercial business isn't always as clear cut as, for example, someone who is just taking out a bridging loan to purchase a new house whilst their old one is being sold.
Let's take the pub example from above. This sounds straightforward but often a lender will require much more than this i.e. how do you intend to make a profit on the business? What are your projected sales for the business? Do you have a commercial mortgage lender in the background prepared to lend and do you meet their eligibility criteria? How do you intend to repay it if this strategy fails etc?
Though lenders will not necessarily expect you to have full accounts at this point, you will need to have a very clear idea of how you will pay back the loan to inspire confidence in the lender to loan the money to you.
Always consider commercial bridging as a means to an end and be very sure that the end you have in mind will become a reality. There needs to be a significant upside to the project you have in mind in order to offset the cost of the bridging finance and having a clear exit strategy is vital.
For more independent information about bridging loans click here
Additional Information
Bridging Loan Specialists
More
2 out of 3 borrowers get a lower rate than our representative example of a regulated secured loan below:
Mortgages and Remortgages
Representative example
£80,000 over 240 months at an APRC OF 4.3% and a discounted variable annual interest rate for two years of 2.12% at £408.99 per month followed by 36 payments of £475.59 and 180 payments of £509.44. The total charge for credit is £39,873 which includes a £995 broker / processing fee and £125 application fee. Total repayable £119,873.
Secured / Second Charge Loans
Representative example
£63,000 over 228 months at an APRC OF 6.1% and an annual interest rate of 5.39% (Fixed for five years – variable thereafter) would be £463.09 per month, total charge for credit is £42,584.52 which includes a £2,690 broker / processing fee. Total repayable £105,584.52.
Unsecured Loans
Representative example
£4,000 over 36 months at an APR OF 49.9% (fixed) and an annual interest rate of 49.9% would be £216.21, total charge for credit is £3,783.56. Total repayable £7,783.56.
---
THINK CAREFULLY BEFORE SECURING OTHER DEBTS AGAINST YOUR HOME
REPAYING YOUR DEBTS OVER A LONGER PERIOD CAN REDUCE YOUR PAYMENTS BUT COULD INCREASE THE TOTAL INTEREST YOU PAY. YOUR HOME MAY BE REPOSSESSED IF YOU DO NOT KEEP UP REPAYMENTS ON A MORTGAGE OR ANY OTHER DEBT SECURED ON IT.
---
If you have been introduced to Promise Money by a third party / affiliate, Promise may pay them a share of any fees or commission it earns. Written terms available on request. Loans are subject to affordability status and available to UK residents aged 18 or over. Promise Money is a trading style of Promise Solutions Ltd. Promise Solutions is a broker offering products which represent the whole of the specialist second mortgage market and is authorised and regulated by the Financial Conduct Authority – Number 681423.