Limited Company Loans
Your bank may offer 100's of products and plans.
Promise Money has over 10,000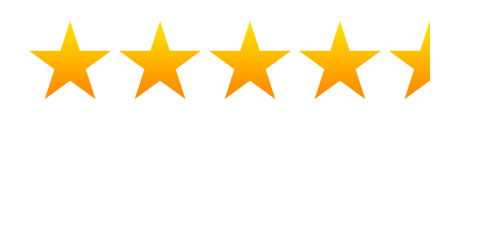 About Commercial Loans
Whether you are a sole trader or operate a limited company, there is a massive range of business and commercial loans available. Options include mortgages for buying or refinancing property, as well as unsecured loans or loans related to the business turnover and activity. With so many variations of commercial loans available it really makes sense to talk to an expert at the outset to find out the options and whether you, or your business, are eligible.
Below is a summary of some of the main commercial loans available but this list by no means covers all of the options.
---
Commercial loans secured on bricks and mortar
A loan can be granted when the company offers property it owns as security. For example the commercial property it trades from. The fact the lender has security generally means it will be more generous in the rates it offers or it will consider lending when unsecured lenders would not.
The property does not always need to be owned by the company – it can also be owned in the name of the business owner. For example a "buy to let" investment property or their main home.
If a business owner is taking out a loan personally secured on his or her main residence it is likely to be a regulated loan under the rules of the Financial Conduct Authority which seeks to protect consumers by, amongst other things, applying more rigorous affordability checks and an advised sales process. This may not suit some business owners so borrowing in the name of the business may open up more suitable options. Those that are not available to consumers which permit a more risk based approach to be taken by the lender and the borrower.
Commercial loans are available as a first, second or third charge. Third charge loans can be useful if borrowers have a first mortgage and second charge bank borrowing they don't want to alter or pay off. Loans are available for those with good trading accounts and a good credit history as well as those with poor accounts and credit problems. Pricing is influenced by these factors as well as the value and type of property being offered as security.
---
Unsecured business loan
Some lenders will offer unsecured loans to businesses at very competitive rates. They will be looking for strong trading accounts and a relatively good credit history. This would be ideal for borrowers who have just fallen outside of their banks lending policy or they wish to keep their affairs separate from the bank.
For those who perhaps have a poorer credit history or a less than sparkling set of trading accounts, lenders and products are available on the basis of lenders offering rates which reflect their perceived risk. It's always worth exploring this option first to raise the cash you need due to the wide choice of products available.
---
Factoring / Invoice discounting
This is a good solution to improve cash flow for businesses which have a significant book of clients which owe them money. If you are giving your clients 30 or 60 days credit you usually can't get your hands on the cash quickly which can stifle growth or put the business at risk. A factoring lender will advance you a percentage of the value of invoices on an ongoing basis so you get paid on the jobs you invoice straight away.
In some cases the lender will take over your credit control and chase payment of the invoices for you. This also ensures they get paid. If your business has adequate controls in place the lender may allow you to chase the invoices so your clients are never aware that you are using a factoring service. The charging structure on factoring is bespoke to your business but also influenced by the quality of your clients and the likelihood of them paying their invoices. If you have government or large corporate contracts you are likely to get a better deal than a business with less stable clients.
---
Credit Card / Merchant cash advances
This is an unsecured cash advance facility attached to your credit card (PDQ) machine and is ideally for businesses in retail, ecommerce, hospitality etc. You can borrow a percentage of your PDQ turnover and repay as a percentage of your PDQ transactions. This means that if trading is quiet you repay less. It is generally used as a short term facility to fund cash flow, growth, stock or refurbishments. It is fast to arrange but most likely will require you to change your credit card machine.
---
Asset finance – purchasing vehicles or equipment
If you need to purchase new equipment, asset finance allows you to do so without paying upfront. It encompasses hire purchase & leasing and spreads the cost of your purchase over a period of time thus improving cash flow or profits. The loan is generally attached to the asset and the terms available will depend on the asset type, how much cash you are putting in to the purchase and the type of finance you are selecting. The strength of the business is also a factor with a range of lenders available to suit businesses in various sectors and all types of profile.
---
Short term – asset finance
This is a more expensive option used for short term cash flow where a company or personal asset is offered as security.
Often the item is held by the lender until the loan is repaid and interest is charged monthly. Typical assets offered as security include luxury cars, jewellery, works of art, even boats. Lenders are really only concerned with the value of the asset and will sell it if the loan isn't repaid. Therefore they don't tend to worry about proof of income or credit history.
---
Non bank overdraft
If you can't obtain a bank overdraft you could consider a factoring facility which allows you to draw down funds up to an agreed limit as and when you need them. The lender sets the deal up in a similar manner to factoring but with a flexible draw down facility so you only pay interest on the funds you are using.
---
Pension led funding
If you have accumulated pensions through your working life and you are a business owner, you may be able to release the pension funds for the benefit of your own business. This can give you a cash injection to help your business grow.
It is vital you take advice as the tax implications and impact on your pension needs to be considered. We can put you in touch with an expert who can explain how pension led funding might work for you.
For more independent information about commercial loans click here
Other pages you might be interested in
---
Additional Information
Commercial Loan Specialists
More
Promise Money is a broker not a lender. Therefore we offer lenders representing the whole of market for mortgages, secured loans, bridging finance, commercial mortgages and development finance. These loans are secured on property and subject to the borrowers status.
More than 50% of borrowers receive offers better than our representative examples
The %APR rate you will be offered is dependent on your personal circumstances.
Mortgages and Remortgages
Representative example
Borrow £270,000 over 300 months at 7.1% APRC representative at a fixed rate of 4.79% for 60 months at £1,539.39 per month and thereafter 240 instalments of £2050.55 at 8.49% or the lender's current variable rate at the time. The total charge for credit is £317,807.66 which includes £2,500 advice / processing fees and £125 application fee. Total repayable £587,807.66
Secured / Second Charge Loans
Representative example
Borrow £62,000 over 180 months at 9.9% APRC representative at a fixed rate of 7.85% for 60 months at £622.09 per month and thereafter 120 instalments of £667.54 at 9.49% or the lender's current variable rate at the time. The total charge for credit is £55,730.20 which includes £2,660 advice / processing fees and £125 application fee. Total repayable £117,730.20
Unsecured Loans
Representative example
Annual Interest Rate (fixed) is 49.7% p.a. with a Representative 49.7% APR, based on borrowing £5,000 and repaying this over 36 monthly repayments. Monthly repayment is £243.57 with a total amount repayable of £8,768.52 which includes the total interest repayable of £3,768.52.
---
THINK CAREFULLY BEFORE SECURING OTHER DEBTS AGAINST YOUR HOME
REPAYING YOUR DEBTS OVER A LONGER PERIOD CAN REDUCE YOUR PAYMENTS BUT COULD INCREASE THE TOTAL INTEREST YOU PAY. YOUR HOME MAY BE REPOSSESSED IF YOU DO NOT KEEP UP REPAYMENTS ON A MORTGAGE OR ANY OTHER DEBT SECURED ON IT.
---
Promise Money is a trading style of Promise Solutions Ltd – Company number 04822774Promise Solutions, Fullard House, Neachells Lane, Wolverhampton, WV11 3QG
Authorised and regulated by the Financial Conduct Authority – Number 681423The Financial Conduct Authority does not regulate some forms of commercial / buy-to-let mortgages
Website www.promisemoney.co.uk