Buy to Let Secured Loan
Your bank may offer 100's of products and plans.
Promise Money has over 10,000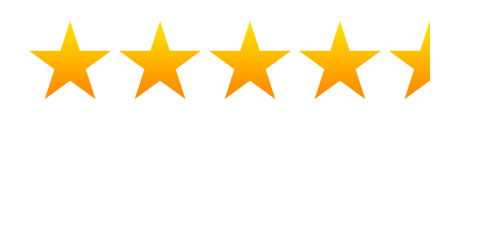 What is a Buy to Let Secured Loan
A buy to let secured loan, or a buy to let second charge mortgage, is a loan used to raise capital secured against a buy to let property. The loan is "secured" against an owned property or asset, which results in you having two mortgages on the asset, hence second charge. However, for you to be able to take out a secured loan on your property, you need to have equity in the asset. This normally means getting a valuation on the asset to determine if the collateral on offer is sufficient for the loan.
How can a Buy to Let Secured Loan help you
If you are looking to release equity from a property, a buy to let secured loan holds some advantages over remortgaging. These products can be used for a variety of different uses. For example, if you are looking to do refurbishments to your existing property, or if you are looking to buy a new property and want to raise an deposit.
Keeping existing mortgage rate or deal
If you have worse credit now than you did when you first took out your mortgage, you may not want to remortgage. Remortgaging in this scenario may likely lead to higher rates because your credit history has worsened. Instead, a secured loan may a better choice as you will only be paying a higher rate on the extra you are borrowing. With a remortgage you will probably pay a higher rate on the whole amount.
Easier to qualify
Second charge loans are often easier to qualify for than standard mortgages. This is because the lenders tend to be more specialist and manually underwrite each application. By contrast, the main high street lenders tend to rely more on automation and credit scores. Therefore, if anything about your application is a little marginal, its worth looking at a secured loan even if you have been turned down for a mortgage.
Avoid the early repayment charges
You may also be locked in to a particular deal with your current mortgage provider. Remortgaging may mean you either lose that particular deal or you may have to pay a penalty to remortgage. In this scenario, a secured loan lets you leave your mortgage in place and take a secondary loan to raise the extra cash. If you are unsure if your mortgage has an early repayment charge, check with your mortgage provider. Or look at your mortgage offer.
Secured versus unsecured loans
Unsecured loans may appear attractive as there is no need for collateral. However, when trying to borrower larger sums it can be difficult to get the finance needed. With unsecured loans capped at £25,000, this may not be enough for your needs.
Similarly, if you have been declined for an unsecured loan, a buy to let secured loan may be an option. This is mainly because you are offering some form of security. Generally a secured loan can be especially useful for those who have been declined for a mortgage. This is especially the case in the event of income, affordability or credit issues.
If you're not sure which loan would fill your needs best, get in touch with an adviser who can help you with your application.
Are you eligible
Your eligibility for a buy to let secured loan is judged similarly to many other secured loans. The first step lenders will take is to check the equity in your properties. This will inform them whether a second charge loan could be placed on the property to begin with. When necessary, this will include getting consent from the providers of the first charge loan. Next will follow standard checks, such as checking your income, expenditure and credit history. All of this will not only determine whether you are eligible for the loan, but also the rates that you will be offered.
Your equity is the portion of your property that you own outright. For example, if you have a 75% mortgage on a property worth £200,000, then your equity is £50,000.
Affordability
Generally, buy to let mortgages are thought to be fully self funding. This means that lenders will assess how much you will be able to borrow by the predicted or actual rental income of the property. However, each lender will figure out the maximum loan their own way, so it's worth checking. Additionally, if the property will not quite generate enough income, some lenders may allow you to use your personal income to help meet the requirements for the loan.
Maximum Loan to Value
This is different between different lenders, with most lenders capping the LTV at 75% – 85%. Additionally, in some cases there are lenders that could offer 100% LTV or over with higher rates. If you need the cash and meet the strict affordability criteria then this could be the answer for you.
It can be quite difficult to navigate the buy to let secured loan market and products are constantly changing. It's definitely worth getting in touch with an adviser to find out the latest products, eligibility and rates.
Buy to let secured loan rates and terms
The rates on buy to let secured loans are generally quite low when compared to unsecured loans. This means that these loans could be a good cost-effective option for borrowers.
Lenders will offer different rates depending on your circumstances. The best rates would be offered to the borrowers that represent "the lowest risk". This would include a low LTV, a perfect credit history, and filling other affordability criteria.
However, if your circumstances are not ideal, for example having poor credit, there are specialist lenders who could be able to help. If you are unsure how to proceed contact an advisor who can help find a lender who may consider your application.
With regards to repayment periods, often buy to let secured loan terms can be 30 years or longer. They can also be taken out as either repayment or interest only loans, so there is flexibility depending on your circumstances.
Risks
As with all secured loans, buy to let secured loans are secured against the property. This means that the property is at risk if you are unable to maintain payments. For help deciding how to proceed, contact an adviser today.
Get more information on buy to let regulations.
ttps://www.gov.uk/renting-out-a-property
---
Other pages you might be interested in
---
Additional Information
Mortgage & BTL Specialists
More
Promise Money is a broker not a lender. Therefore we offer lenders representing the whole of market for mortgages, secured loans, bridging finance, commercial mortgages and development finance. These loans are secured on property and subject to the borrowers status.
More than 50% of borrowers receive offers better than our representative examples
The %APR rate you will be offered is dependent on your personal circumstances.
Mortgages and Remortgages
Representative example
Borrow £270,000 over 300 months at 7.1% APRC representative at a fixed rate of 4.79% for 60 months at £1,539.39 per month and thereafter 240 instalments of £2050.55 at 8.49% or the lender's current variable rate at the time. The total charge for credit is £317,807.66 which includes £2,500 advice / processing fees and £125 application fee. Total repayable £587,807.66
Secured / Second Charge Loans
Representative example
Borrow £62,000 over 180 months at 9.9% APRC representative at a fixed rate of 7.85% for 60 months at £622.09 per month and thereafter 120 instalments of £667.54 at 9.49% or the lender's current variable rate at the time. The total charge for credit is £55,730.20 which includes £2,660 advice / processing fees and £125 application fee. Total repayable £117,730.20
Unsecured Loans
Representative example
Annual Interest Rate (fixed) is 49.7% p.a. with a Representative 49.7% APR, based on borrowing £5,000 and repaying this over 36 monthly repayments. Monthly repayment is £243.57 with a total amount repayable of £8,768.52 which includes the total interest repayable of £3,768.52.
---
THINK CAREFULLY BEFORE SECURING OTHER DEBTS AGAINST YOUR HOME
REPAYING YOUR DEBTS OVER A LONGER PERIOD CAN REDUCE YOUR PAYMENTS BUT COULD INCREASE THE TOTAL INTEREST YOU PAY. YOUR HOME MAY BE REPOSSESSED IF YOU DO NOT KEEP UP REPAYMENTS ON A MORTGAGE OR ANY OTHER DEBT SECURED ON IT.
---
Promise Money is a trading style of Promise Solutions Ltd – Company number 04822774Promise Solutions, Fullard House, Neachells Lane, Wolverhampton, WV11 3QG
Authorised and regulated by the Financial Conduct Authority – Number 681423The Financial Conduct Authority does not regulate some forms of commercial / buy-to-let mortgages
Website www.promisemoney.co.uk