Commercial Buy to Let Mortgages
Your bank may offer 100's of products and plans.
Promise Money has over 10,000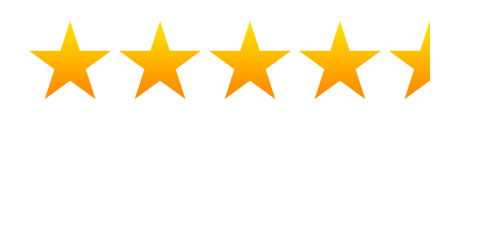 What is a Commercial Buy to Let Mortgage
A commercial buy to let mortgage is a mortgage that can be used to buy a property, which is then rented for the purposes of running a business. For most property investors and landlords this is likely to be in a scenario where the property is semi commercial such as a shop with flats above, However some landlords prefer fully commercial property and can get better yields. Thus the property could be offices, retail, industrial etc.
If you are attempting to purchase a property for business use only, with minimal residential aspect, then a commercial buy to let mortgage may be best for you.
How to get a Commercial Buy to Let Mortgage
The easiest way to apply for a commercial Buy to let mortgage is with a financial specialist. There are many reasons for this, but ultimately commercial BTL mortgages are thought of as a specialist type of finance.
Ultimately, the best route forward is to talk to one of the expert advisors at Promise Money, who can help you with many stages of your application.
Property types
Each commercial buy to let lender has different appetites for different loan amounts and property types. This appetite tends to vary with the economy and what is doing well. For example, during the COVID pandemic, offices and retail were severely impacted. Consequently many lenders pulled out of this sector. Some wouldn't lend on investment property at all and would only support owner occupied properties. Even then they would only support businesses thriving during the pandemic. Businesses in favour at eh time included convenience stores and takeaways. One national lender would only lend to storage, delivery and logistics businesses i.e. those supporting the boom in online sales.
This approach may seem harsh but there is a lesson here for landlords when choosing tenants and property types. Make sure, as much as possible, they are a tenant which will be recession and pandemic proof.
Lenders
The first stage is to find an appropriate lender for you. Each lender has their own specific requirements for borrowers. As a result it can be very hard to understand every lenders criteria. In addition to this, some lenders are a lot more risk -adverse, with more stringent criteria for certain types of commercial properties.
However, it can be much easier to qualify for a mortgage if you already have a tenant in the property. This will show that your property is already generating an income. As well as this, if your tenant is a large commercial client, this can further help in getting a mortgage. All of this points to why having an advisor on board to guide you can greatly help, as they can point you in the right direction.
Will you generate enough rent
Lenders need to make sure that the property will generate enough rent to pay for mortgage repayments. To do this they will use a stress test called rental cover to test the property. In order to do this, they make sure that the property can generate a minimum of 125% of the mortgage repayments. For example, the mortgage repayments are £500 per month with a rental cover of 145%. Therefore, the property will have to generate £725 per month to pass the stress test. This is figured out by multiplying £500 by 1.45.
If you wish to qualify for the lowest rates from some of the main high street banks they will have more stringent affordability tests. Even if you are paying a low rate of interest to them, they will assume that the rate will increase and calculate a stressed repayment which can be 3% or 4% higher. As an example, the repayments on a £100,000 commercial mortgage at 3.5% over 15 years could be £712 per month. However a lender may assume a stressed repayment at 7.5% of £912 per month. In addition they may also apply a rental coverage test of up to 200% so the rental income they would require would be £918 x 200% which £1836 per month. This seems a harsh test when you are only paying £712 per month on the mortgage.
Fortunately there are some lenders which apply less harsh tests and will offer interest only mortgages. So in the same example they might only require a rental payment of under £600 per month to be able to lend £100,000.
There are even lenders which will grant a mortgage before there is a tenant in place to pay the rent. However such an application is only going to be successful if the applicant can demonstrate strong additional income to meet the mortgage payments through any void period.
Commercial investment experience
It's the chicken and the egg scenario. Lenders don't like borrowers who have no commercial investment experience. So, unless you are a cash buyer, how do you get experience if no one will lend to you?
Fortunately there are specialist lenders which will consider this scenario. However, it helps to stack as much as you can in your favour. There are things you can do to make yourself more attractive as a first time commercial landlord, as follows:
You already own a number of residential buy to lets
You have a large deposit – over 50%
Your job demonstrates similar experience – e.g you manage property for others
You have a partner / co director with experience
You own a commercial property you already trade from in your own business
The simply rule of all mortgage applications is to make yourself as attractive and low risk as possible. This will open the door to more lenders and result in more competitive quotes.
Application
The main stages of the process is for you to undergo personal checks. These checks can include credit checks, existing mortgages, affordability and address history among other criteria. As well as this, a surveyor will also be sent out to check and value the property. This is to make sure that the property is suitable to be security for the loan.
Because each lender has vastly different criteria, it can be difficult to know how to proceed. For example, it can help with some lenders to be applying through a limited company, whereas some lenders prefer you to apply as an individual. Expert advisors can help you through this process.
Mortgage Rates and Fees
The rate available will vary by lender so again it comes down to the perceived risk you and the property present to the lender.
If you application is considered very low risk you could expect to pay rates of around 3% plus base rate. However mainstream lenders will typically have a range from under 3% to 4.5% plus base rate.
If you application circumstances fall in to the next tier of lenders and products you should expect to be offered rates of between 4.5% plus base up to 6% plus base. For more complex and specialist applications rates from 6% upwards are common.
Beware. Some specialist lenders quote flat rates rather than annual rates. They also are structured in a way that makes them very expensive to pay off. A good commercial broker will explain these risks if they exist with any product you are considering.
There are numerous factors which contribute towards the rate you will be offered as follows:
Firstly, the size of the deposit you provide. Usually, lenders prefer you to provide a deposit between 25%-35%. While it is possible to get a mortgage with a smaller deposit, you will not have access to the best rates. A deposit of 40% will normally give you access to the best rates available, and if the rest of your application is watertight, then you may get the most favourable rates.
Secondly, your credit history plays a big part in the mortgage that will be available to you. If you have a poor credit history then some lenders may not be willing to lend to you. In these circumstances, you will need a specialist bad credit lender.
Thirdly, your past experience and affordability will come into the lenders decision making. If you have proof of previous successful ventures, then lenders are more likely to offer you favourable rates.
As well as this, the tenant you are aiming to get, or already have, influences lenders decisions. Different businesses are seen as different risks, and so if you aim to have a "risky" business renting from you, then it may be more difficult to get a mortgage.
Finally, the lender than you are applying with is a massive factor. This is when it is important to have expert advisors that can find the best lender for your situation. Contact Promise Money today to find out your eligibility.

Get more information on buy to let regulations.
ttps://www.gov.uk/renting-out-a-property
---
Other pages you might be interested in
---
Additional Information
Mortgage & BTL Specialists
More
2 out of 3 borrowers get a lower rate than our representative example of a regulated secured loan below:
Mortgages and Remortgages
Representative example
£80,000 over 240 months at an APRC OF 4.3% and a discounted variable annual interest rate for two years of 2.12% at £408.99 per month followed by 36 payments of £475.59 and 180 payments of £509.44. The total charge for credit is £39,873 which includes a £995 broker / processing fee and £125 application fee. Total repayable £119,873.
Secured / Second Charge Loans
Representative example
£63,000 over 228 months at an APRC OF 6.1% and an annual interest rate of 5.39% (Fixed for five years – variable thereafter) would be £463.09 per month, total charge for credit is £42,584.52 which includes a £2,690 broker / processing fee. Total repayable £105,584.52.
Unsecured Loans
Representative example
£4,000 over 36 months at an APR OF 49.9% (fixed) and an annual interest rate of 49.9% would be £216.21, total charge for credit is £3,783.56. Total repayable £7,783.56.
---
THINK CAREFULLY BEFORE SECURING OTHER DEBTS AGAINST YOUR HOME
REPAYING YOUR DEBTS OVER A LONGER PERIOD CAN REDUCE YOUR PAYMENTS BUT COULD INCREASE THE TOTAL INTEREST YOU PAY. YOUR HOME MAY BE REPOSSESSED IF YOU DO NOT KEEP UP REPAYMENTS ON A MORTGAGE OR ANY OTHER DEBT SECURED ON IT.
---
If you have been introduced to Promise Money by a third party / affiliate, Promise may pay them a share of any fees or commission it earns. Written terms available on request. Loans are subject to affordability status and available to UK residents aged 18 or over. Promise Money is a trading style of Promise Solutions Ltd. Promise Solutions is a broker offering products which represent the whole of the specialist second mortgage market and is authorised and regulated by the Financial Conduct Authority – Number 681423.