Live Work Mortgage
15th November 2023
By Alex Walker
Are live/work units the future?
During the Covid-19 pandemic, a total shift to homeworking has been forced. Is it time for us to retry live/work units in the UK?

---
Will COVID cause growth in live/work properties?
COVID-19 has caused a huge change to home working. It seems likely that the future will mean spending much more time in our homes, both working and living. But, will this shift allow for a revisit to building mixed-use live/work units in the UK? We think so.
This is a concept that emerged in the UK in the 1990s. However, it fell out of popularity again by the middle of the 2000s. But it is definitely making a comeback now. But when it comes to getting a live/work mortgage, most lenders have not yet recognized the opportunity due to the sui generis (of their own type) nature of the property.
A "live/work" unit is built to allow a home to operate as a base from which to run a business. It is compulsory to run a business from the unit, so it's not permitted to use the unit solely for residential use.
History of live/work
The modern idea of live/work housing schemes was originally influenced by 'loft living', and it emerged in the United States. It was a way to redevelop inner city areas made obsolete by the collapse of the American manufacturing industry. In the 1980s, the call for 'loft living' led to the gentrification of a number of communities in America. As a result, it started to emerge in the UK in the early 1990s.
Subsequently, several local authorities in the London region welcomed it, with boroughs developing Supplementary Planning Guidelines for this form of development. This permitted some aspects of development control over the distinction within the apartments of 'live' and 'work' areas.
Developers effectively challenged the guidance restrictions, especially the criteria for work space and the amount of affordable housing. This resulted in distrust within some planning authorities, with many seeing the idea as a way to counteract planning controls with projects mostly returning to residential use alone.
---
Designated live-work property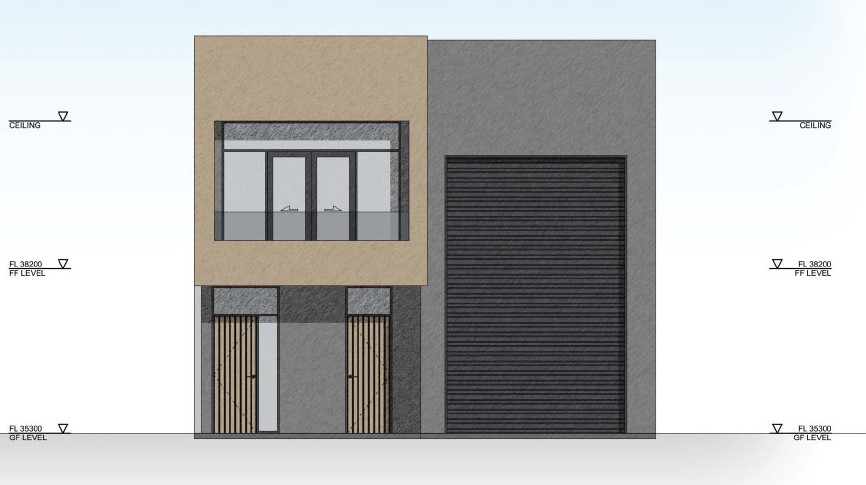 The total number of formally allocated mixed-use units is very low compared to usual residential houses. These are properties defined in planning terms as live/work instead of just residential. The number is somewhere in the tens of thousands. However this number is increasing rapidly in both urban and rural areas.
As well as this, mixed-use projects are being granted approval throughout the UK. Planners typically classify the property officially as 'live/work' when a mixed-use property is constructed on employment land or other forms of non-residential land.
According to government planning circular 03/2005, designated live/work properties are seen as a combination of residential and commercial property- 'sui generis'. Approved mixed-use units will also have terms of use that prevent the entire property from being completely residential. However, some units contain different workspace areas (e.g. on a different floor of a building). In this case, an allocation of usage such as B1(office uses) is also provided to them.
It is not advisable to purchase a mixed-use unit for sole residential use. However, if the vendor can provide both a certificate from the local authority approving sole residential use and a deed of variation from the landlord modifying the permissible use under the contract, then it may be possible.
Getting a mortgage for live/work property
If you decide you want a "mixed-use" unit, then it is crucial that a specialist represents and advises you. They can confirm that everything is correct and all the paperwork is in order. You must also tell your lender that the property is "live/work" when making your mortgage application. This is because some lenders will not lend to "mixed-use" units.
Many lenders and brokers are new to this type of mortgage so some will not be lending yet. However, there are a number of lenders which offer mixed-use mortgages. Promise Money can help find the best options for you.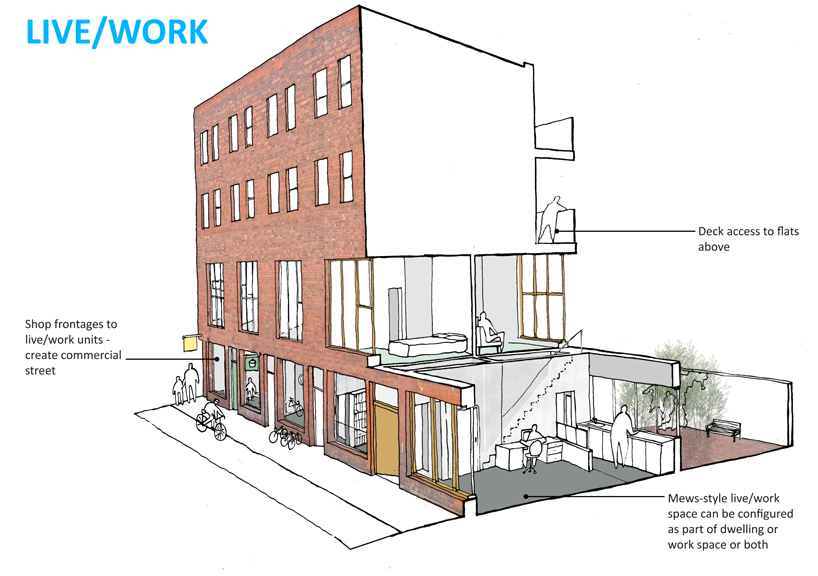 ---
For more information on planning uses click here
Pages which others have found useful…
Promise Money is a broker not a lender. Therefore we offer lenders representing the whole of market for mortgages, secured loans, bridging finance, commercial mortgages and development finance. These loans are secured on property and subject to the borrowers status.
More than 50% of borrowers receive offers better than our representative examples
The %APR rate you will be offered is dependent on your personal circumstances.
Mortgages and Remortgages
Representative example
Borrow £270,000 over 300 months at 7.1% APRC representative at a fixed rate of 4.79% for 60 months at £1,539.39 per month and thereafter 240 instalments of £2050.55 at 8.49% or the lender's current variable rate at the time. The total charge for credit is £317,807.66 which includes £2,500 advice / processing fees and £125 application fee. Total repayable £587,807.66
Secured / Second Charge Loans
Representative example
Borrow £62,000 over 180 months at 9.9% APRC representative at a fixed rate of 7.85% for 60 months at £622.09 per month and thereafter 120 instalments of £667.54 at 9.49% or the lender's current variable rate at the time. The total charge for credit is £55,730.20 which includes £2,660 advice / processing fees and £125 application fee. Total repayable £117,730.20
Unsecured Loans
Representative example
Annual Interest Rate (fixed) is 49.7% p.a. with a Representative 49.7% APR, based on borrowing £5,000 and repaying this over 36 monthly repayments. Monthly repayment is £243.57 with a total amount repayable of £8,768.52 which includes the total interest repayable of £3,768.52.
---
THINK CAREFULLY BEFORE SECURING OTHER DEBTS AGAINST YOUR HOME
REPAYING YOUR DEBTS OVER A LONGER PERIOD CAN REDUCE YOUR PAYMENTS BUT COULD INCREASE THE TOTAL INTEREST YOU PAY. YOUR HOME MAY BE REPOSSESSED IF YOU DO NOT KEEP UP REPAYMENTS ON A MORTGAGE OR ANY OTHER DEBT SECURED ON IT.
---
Promise Money is a trading style of Promise Solutions Ltd – Company number 04822774Promise Solutions, Fullard House, Neachells Lane, Wolverhampton, WV11 3QG
Authorised and regulated by the Financial Conduct Authority – Number 681423The Financial Conduct Authority does not regulate some forms of commercial / buy-to-let mortgages
Website www.promisemoney.co.uk