Large Loans
Your bank may offer 100's of products and plans.
Promise Money has over 10,000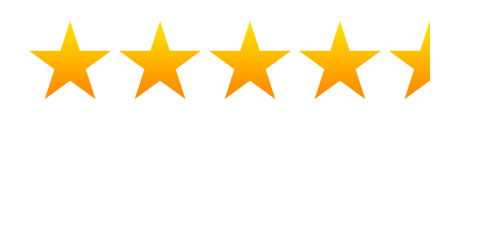 About Large Secured Loans for £30,000 or more
When borrowing slightly larger loans amounts, unsecured loans are not readily available. It is therefore usual to offer some form of collateral or security for the loan. Larger loans tend to be secured loans on property, land, commercial property or, with certain loans, on valuable items such as cars, boats, antiques, art or jewellery.
We have loans available from £25,000 to £2,500,000. and we regularly arrange loans in excess of £100,000 secured on property. We have also arranged a £1 million loan secured on an art collection valued at over £5 million.
---
Secured Loans if you have been declined elsewhere
Secured loans are still available to home owners even if they had some adverse credit. Self employed applicants can borrow even if they don't have fully prepared accounts and loans can be used for personal and business purposes. Interest only loans are also available and we can lend to retired applicants and use pension income, benefits and non earned income such as rental income to support the loan.
---
Loans for business purposes
If the loan is for business purposes, the value of the business, the business premises or the profitability of the business may be taken in to consideration. However, it is not unusual for business loans to be secured on the borrower's residential property and this is perhaps the most straight forward way of borrowing. Banks don't typically make it easy for business people to get loans and often want them to sign personal guarantees. Our lenders take a much more straight forward approach and consider each application on its merits.
---
Repayment Loans
If looking for a repayment loan, it will normally be secured on residential property and applicants will come under the protection of the Financial Conduct Authority. Whilst credit history is a consideration, the key factors are that the loan is affordable and there is sufficient equity in the property to support the proposed borrowing. More information on secured loans is available on this website.
---
Short Term Bridging Loans
Short term loans or bridging loans are also available for between 1 month and 2 years and secured on property or valuable items. With these loans credit history may be less of an issue and the interest and repayment can be rolled up into the loan. With no monthly payments affordability is no longer a problem although the interest may be slightly higher as you are in effect borrowing the repayments. These loans are particularly popular with borrowers needing some short term cash, can repay the loan in full in the future but don't want any repayments in the meantime.
---
Secured Loans for home improvement
Large secured loans are also available if you are looking for a home improvement loan. Whether you are doing home renovations or adding a home extension onto your property we have lenders available. You can borrow the money if you are improving the property you live in, or a property you intend to let. The possibilities are endless so talk to a Promise adviser today to discuss your options.
---
Debt Consolidation Loans
If you are looking for a debt consolidation loan then you can find out more here.
---
For more independent advice click here
Additional Information
Secured Loan Specialists
More
Promise Money is a broker not a lender. Therefore we offer lenders representing the whole of market for mortgages, secured loans, bridging finance, commercial mortgages and development finance. These loans are secured on property and subject to the borrowers status.
More than 50% of borrowers receive offers better than our representative examples
The %APR rate you will be offered is dependent on your personal circumstances.
Mortgages and Remortgages
Representative example
Borrow £270,000 over 300 months at 7.1% APRC representative at a fixed rate of 4.79% for 60 months at £1,539.39 per month and thereafter 240 instalments of £2050.55 at 8.49% or the lender's current variable rate at the time. The total charge for credit is £317,807.66 which includes £2,500 advice / processing fees and £125 application fee. Total repayable £587,807.66
Secured / Second Charge Loans
Representative example
Borrow £62,000 over 180 months at 9.9% APRC representative at a fixed rate of 7.85% for 60 months at £622.09 per month and thereafter 120 instalments of £667.54 at 9.49% or the lender's current variable rate at the time. The total charge for credit is £55,730.20 which includes £2,660 advice / processing fees and £125 application fee. Total repayable £117,730.20
Unsecured Loans
Representative example
Annual Interest Rate (fixed) is 49.7% p.a. with a Representative 49.7% APR, based on borrowing £5,000 and repaying this over 36 monthly repayments. Monthly repayment is £243.57 with a total amount repayable of £8,768.52 which includes the total interest repayable of £3,768.52.
---
THINK CAREFULLY BEFORE SECURING OTHER DEBTS AGAINST YOUR HOME
REPAYING YOUR DEBTS OVER A LONGER PERIOD CAN REDUCE YOUR PAYMENTS BUT COULD INCREASE THE TOTAL INTEREST YOU PAY. YOUR HOME MAY BE REPOSSESSED IF YOU DO NOT KEEP UP REPAYMENTS ON A MORTGAGE OR ANY OTHER DEBT SECURED ON IT.
---
Promise Money is a trading style of Promise Solutions Ltd – Company number 04822774Promise Solutions, Fullard House, Neachells Lane, Wolverhampton, WV11 3QG
Authorised and regulated by the Financial Conduct Authority – Number 681423The Financial Conduct Authority does not regulate some forms of commercial / buy-to-let mortgages
Website www.promisemoney.co.uk