Home Improvement Loans
Your bank may offer 100's of products and plans.
Promise Money has over 10,000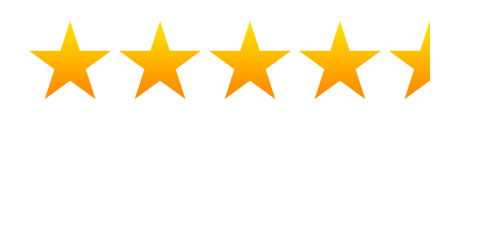 About Home Improvement Loans
Most people looking for a home improvement loan are home owners rather than tenants. This opens up a range of options including a secured personal loan or remortgage, through to a bridging or short term loan. Homeowners can also often obtain unsecured loans more easily.
---
Why consider a home improvement loan?
A home improvement loan can be raised using a second charge loan (also called a secured loan) which uses your property as collateral without needing to change your existing first mortgage. Also options can be obtained for your home improvement loan which are not as easily obtained through other finance sources.
Benefits of a secured loan for home improvements
You can borrow more and over a longer term than unsecured finance
Lower rates than most comparable unsecured loans
Flexible criteria may help those declined for a mortgage
Many credit profiles considered – including arrears, CCJ's, Default's and IVA's.
Good for people with complex income scenarios such as self-employed and contractors.
You could borrow up to 100% of your property's value (in some cases 125%)
You can debt consolidate at the same time with options to pay off loans early or pay extra each month to clear the loan sooner.
Various property types are accepted for secured home improvement loans, which can give you more options if your property is non-standard, including:
Some properties on the defective housing list
Ex-council – including high rise flats
Shared ownership – borrowing against your share
Buy to let property and HMO's – privately owned or owned by a limited company
Commercial property
Properties which are part way through a major refurbishment – maybe with no bathroom or kitchen.
---
Using equity for your home improvement loan
Just like a mortgage, a secured loan allows you to borrow against the equity in your home. Equity is the difference between what you owe on your mortgage and the value of the property on the market today (not when your purchased it).
For example, if you owe £100,000 on your mortgage and your property is worth £200,000 then you have £100,000 in equity which can be used to raise additional finance for your remortgage or secured home improvement loan.
Secured loan lenders are available to borrow up to 125% of the value of the property – 25% more than what the property is worth but rates are higher as the lender has taken a greater risk. More competitive rates are available to borrowers who borrow 85% of the property value with the lowest rates for those borrowing 65% of the property value.
---
When might a secured home improvement loan not be right for you?
Your home is used as collateral for your home improvement loan, just like your mortgage so carries similar risks of repossession if you can't keep up the repayments – you need to be comfortable with this and your Promise adviser will work out if the loan is affordable for you now and help you consider the longer term risks.
You might get a remortgage or further advance from your mortgage lender cheaper. However check that your mortgage rate won't rise as it may be more cost effective to keep the existing mortgage and just borrow the home improvement loan with a second charge.
Secured Loans can normally be arranged far quicker than a remortgage but sometimes you need the money really fast. Unsecured loans are often the fastest way to raise a smaller amount of money in days rather than weeks. However you need to consider any difference in cost and risks.
---
Alternatives to a secured home improvement loan
Remortgaging
A remortgage is when you change your mortgage product to a different one and use the money raised to pay off the first mortgage.
You can also raise the home improvement loan through remortgaging depending on the equity you have available but typically remortgage lenders are more fussy about who they lend to. Similarly to secured loans, a remortgage is secured on property which could be at risk if you fail to keep up repayments.
---
Further Advance
A further advance is when you use the equity in your property to ask the current lender to lend you more money as a home improvement loan without switching product.
Normally the rates are not the same as your existing mortgage so it pays to compare them with a secured loan.
---
Unsecured Loan
Another option is an unsecured home improvement loan. These aren't secured on your property so your house is not at risk if you fail to keep up repayments.
Benefits of unsecured finance include:
Speed – it is much quicker to get a home improvement loan this way so it is ideal if you need the finance urgently.
Normally cheaper to arrange as there is no valuation or arrangement fees
Available to tenants
There are some drawbacks to unsecured home improvement loans, including:
Shorter terms meaning the loan may not be as affordable
Smaller loan amounts – as there is nothing offered as collateral lenders are less willing to give larger amounts – most unsecured loans are up to a maximum of £15,000 which could mean a shortfall in your budget for your home improvements.
Often a higher interest rate unless your credit score is very high
Very dependent on credit history. Most lenders will be unwilling to lend if you have had credit issues in the past.
---
Other Considerations
When planning for a home improvement loan, there are various other factors besides finance that need to be considered
---
Affordability
When applying for your home improvement loan, there will be various checks to see if you can afford it. For most unsecured lenders a check on credit is sufficient, but for secured finance the affordability checks are far more in depth which helps protect you from debts you can't afford to repay.
Due to new regulatory requirements, lenders offering secured home improvement loans have to do a full assessment of your income and expenditure to see how much disposable income you have once all of your regular bills have been paid. They will also make some assumptions about possible increases in interest rates to determine if you can afford the loan at current rates and if rates should rise.
Whilst using unsecured loans and credit cards may be easier and quicker a properly structured secured loan may leave you with more affordable payments in the long term and help you avoid credit difficulties in the future. If you already have unsecured debt you can also consider paying this off with your new secured loan to reduce your outgoings further.
---
Planning permission
Planning permission is required for many refurbishment projects including adding extensions and rebuilding / demolition work.
The Gov.uk website has plenty of information on what work requires planning permission. Always check if your home improvements require permission and that you do have it in place to avoid problems such as enforcement notices further down the line.
---
Home Insurance
There are numerous home improvement companies available and often you might use your local builder.
Here are some links to some of the UK's best known home improvement companies:
Additional Information
Secured Loan Specialists
More
Promise Money is a broker not a lender. Therefore we offer lenders representing the whole of market for mortgages, secured loans, bridging finance, commercial mortgages and development finance. These loans are secured on property and subject to the borrowers status.
More than 50% of borrowers receive offers better than our representative examples
The %APR rate you will be offered is dependent on your personal circumstances.
Mortgages and Remortgages
Representative example
Borrow £270,000 over 300 months at 7.1% APRC representative at a fixed rate of 4.79% for 60 months at £1,539.39 per month and thereafter 240 instalments of £2050.55 at 8.49% or the lender's current variable rate at the time. The total charge for credit is £317,807.66 which includes £2,500 advice / processing fees and £125 application fee. Total repayable £587,807.66
Secured / Second Charge Loans
Representative example
Borrow £62,000 over 180 months at 9.9% APRC representative at a fixed rate of 7.85% for 60 months at £622.09 per month and thereafter 120 instalments of £667.54 at 9.49% or the lender's current variable rate at the time. The total charge for credit is £55,730.20 which includes £2,660 advice / processing fees and £125 application fee. Total repayable £117,730.20
Unsecured Loans
Representative example
Annual Interest Rate (fixed) is 49.7% p.a. with a Representative 49.7% APR, based on borrowing £5,000 and repaying this over 36 monthly repayments. Monthly repayment is £243.57 with a total amount repayable of £8,768.52 which includes the total interest repayable of £3,768.52.
---
THINK CAREFULLY BEFORE SECURING OTHER DEBTS AGAINST YOUR HOME
REPAYING YOUR DEBTS OVER A LONGER PERIOD CAN REDUCE YOUR PAYMENTS BUT COULD INCREASE THE TOTAL INTEREST YOU PAY. YOUR HOME MAY BE REPOSSESSED IF YOU DO NOT KEEP UP REPAYMENTS ON A MORTGAGE OR ANY OTHER DEBT SECURED ON IT.
---
Promise Money is a trading style of Promise Solutions Ltd – Company number 04822774Promise Solutions, Fullard House, Neachells Lane, Wolverhampton, WV11 3QG
Authorised and regulated by the Financial Conduct Authority – Number 681423The Financial Conduct Authority does not regulate some forms of commercial / buy-to-let mortgages
Website www.promisemoney.co.uk