Property Auction Loans
Your bank may offer 100's of products and plans.
Promise Money has over 10,000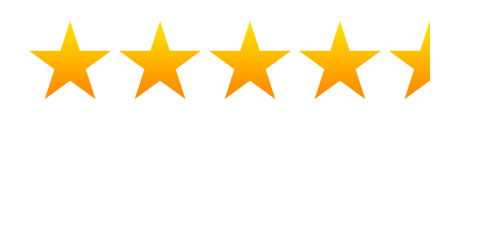 About Property Auction Bridging Loans
If you are thinking of buying a property at auction you may want to buy in the knowledge that the finance is highly likely to be available in the form of auction bridging loans.
---
Why go for an Auction Bridging Loan?
Of course if you can arrange a standard mortgage this would be ideal as the rates are lower than bridging. However in an auction scenario getting a term mortgage may not be an option due to the condition of the property, affordability or time constraints.
Fortunately there are lenders which are prepared to make you an offer based on the purchase price of the property so you can bid in the knowledge that you have an offer in principle from the lender to cover a percentage of the purchase price.
Properties for sale at auction often need refurbishment or structural work and are generally bought by investors or developers/ builders to make a profit on resale or to rent out. Consumers looking to buy a cheap house to live in should be cautious as the property may have some flaws which are not immediately obvious. If you are not an expert take a builder or surveyor with you to view the property before you bid.
Auction Bridging loans / short term borrowing are not the cheapest form of credit so always weigh up the costs of bridging finance versus the benefits
---
Advantages of auction bridging loans
You know you have an agreed facility in principle
Bridging can complete quickly if you need to start work on renovations
You can add the interest to the loan so cash flow is unaffected
If you add the interest there are no affordability checks
Bridging lenders are less concerned about your credit history
Bridging lenders have different products to accommodate varying conditions of the property or property types.
You know your costs at the outset so can budget accordingly
---
Disadvantages of auction bridging loans
The rates /costs are higher than a standard mortgage
You must be able to demonstrate how you will repay the loan – e.g. sale
You need to repay the loan within the agreed term
All loan offers will be subject to final lender sign off and a valuation– make sure you have accurately declared the condition of the property and your circumstances.
---
Typical terms
You can borrow up to 75% LTV (loan to value) of the auction hammer price – to include all interest costs and fees you add to the loan. The LTV may be lower if the risk is higher e.g. poor property condition.
Rates are from 0.65% per month but may be higher subject to LTV and property condition
Lenders usually charge fees which can be added to the loan and range typically from 0 to 2%
There may be a brokers fee depending on the type of the loan and amount. Promise Money will make this clear as soon as it is known.
Exit fees – typically there are no exits fees although there may be a discharge fees to cover legal costs which is usually in the region of £100 to £150.
It should cost you nothing to get full terms from a reputable broker which will be tailored around your specific requirements and detail all of the costs involved. You can then decide if you want to proceed without incurring any costs.
---
Pitfalls to beware
Make sure the information you provide about the property and its condition is accurate – i.e. its not a plot, off plan or in need of major work.
Ensure you have enough additional cash to complete the purchase and any refurbishment
Ensure your timescales are realistic so your offer doesn't expire or the loan goes over the agreed term.
Check your agreement to see what happens if you don't pay the loan back by the agreed date – some lenders charge a higher interest rate
If you are intending to pay off the auction bridging loan with a new loan or mortgage, make sure you can get refinance – make an application now
Don't borrow more than you need – check your numbers
Make sure you understand the cost of the finance over the expected term
Make sure you have the deposit available – normally 10% paid at the auction
Consult your solicitor to avoid any legal pitfalls – don't wait until you are committed.
The great thing about auction bridging loans is that the lenders are open to all sorts of scenarios provided there is equity and the security is reliable – i.e. they can sell it and easily get their money back. If the property is quirky or it's just a piece of land it's always worth asking for terms.
---
Auction bridging loan on agricultural field delays "the taxman"
Our client was about to be forced to sell his house undervalue by "The Tax Man" to pay outstanding VAT. We obtained offers for a bridging loan on an agricultural field to keep HMRC at bay so the main residence could be marketed properly at full value.
---
Invoice factoring covers payroll
Our client had a cash flow problem and needed to raise £20K to payroll his business whilst he waited for a slow payer on a large outstanding invoice. With no equity he had limited options and not paying his staff was commercial suicide. An invoice factoring solution was proposed allowing our brokers' client to borrow against his outstanding invoice and cover the temporary short fall in cash flow.
---
Loan secured on car pays tax bill
Outstanding tax is a common purpose for a loan. The borrower had no available equity but only needed the money short term. A short term asset loan secured on his car was cheaper and faster than a traditional bridging loan.
---
Money needed in days to secure lucrative business deal
Our client needed to raise £30,000 in a few days to buy bankrupt stock which he knew he could resell quickly and make very substantial profits. To avoid fees and exit charges he offered his luxury car as security for a three month loan, making the whole deal cheaper and faster than a bridging loan secured on bricks and mortar.
For more independent information about bridging loans click here
Additional Information
Bridging Loan Specialists
More
2 out of 3 borrowers get a lower rate than our representative example of a regulated secured loan below:
Mortgages and Remortgages
Representative example
£80,000 over 240 months at an APRC OF 4.3% and a discounted variable annual interest rate for two years of 2.12% at £408.99 per month followed by 36 payments of £475.59 and 180 payments of £509.44. The total charge for credit is £39,873 which includes a £995 broker / processing fee and £125 application fee. Total repayable £119,873.
Secured / Second Charge Loans
Representative example
£63,000 over 228 months at an APRC OF 6.1% and an annual interest rate of 5.39% (Fixed for five years – variable thereafter) would be £463.09 per month, total charge for credit is £42,584.52 which includes a £2,690 broker / processing fee. Total repayable £105,584.52.
Unsecured Loans
Representative example
£4,000 over 36 months at an APR OF 49.9% (fixed) and an annual interest rate of 49.9% would be £216.21, total charge for credit is £3,783.56. Total repayable £7,783.56.
---
THINK CAREFULLY BEFORE SECURING OTHER DEBTS AGAINST YOUR HOME
REPAYING YOUR DEBTS OVER A LONGER PERIOD CAN REDUCE YOUR PAYMENTS BUT COULD INCREASE THE TOTAL INTEREST YOU PAY. YOUR HOME MAY BE REPOSSESSED IF YOU DO NOT KEEP UP REPAYMENTS ON A MORTGAGE OR ANY OTHER DEBT SECURED ON IT.
---
If you have been introduced to Promise Money by a third party / affiliate, Promise may pay them a share of any fees or commission it earns. Written terms available on request. Loans are subject to affordability status and available to UK residents aged 18 or over. Promise Money is a trading style of Promise Solutions Ltd. Promise Solutions is a broker offering products which represent the whole of the specialist second mortgage market and is authorised and regulated by the Financial Conduct Authority – Number 681423.