Bridging Loans
Your bank may offer 100's of products and plans.
Promise Money has over 10,000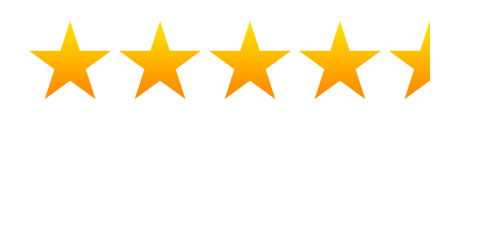 About Bridging Finance & Short Term Loans
Behind all bridging finance or short term loan there is a story to tell. Tell us what you are trying to achieve and we can do a far better job on your behalf.
---
Sometimes our clients need money fast
It could be home improvements or a commercial bridging loan related to their business such as securing a profitable opportunity or paying off a tax bill. They might not be able to borrow from their mortgage company or get an unsecured loan because the property is in a mess or they just don't qualify. They might not even be able to afford the repayments of a new loan right now. What they do know is that if they could get the cash it will repay them in the short term – this is where bridging loans or short term asset loan can help.
---
What is Bridging Finance?
Well, bridging loans are normally secured on property (including commercial property and land) and often the interest payments can be rolled in to the loan so there are no repayments. Asset loans can be secured on cars, boats, valuable furniture, jewellery, paintings etc. There are no affordability checks or credit checks. Neither are the cheapest form of borrowing but can yield fast results for those who can't obtain the finance they need through a conventional source yet need short term cash to plug a gap.
For example:
Business Funds: your business needs short term working capital
Auctions: purchasing property at an auction
Temporary cash flow problems: when you require cash urgently
Tax Liabilities: finance those unexpected tax payments
Property Development: for building residential, commercial and industrial units
Land Purchase: with or without planning permission
Property Refurbishment: upgrade your residential or business premises
Buy-to-let: don't miss out on an investment opportunity
Below are some more detailed examples of clients where short term finance made the difference. Might it make a difference for you?
---
Raising a deposit to purchase a property but can't sell current property
A bridging loan secured on the property being sold raised enough cash to complete on the purchase until the previous property was sold.
---
A fast loan to buy a property in poor condition at auction
When buying at auction you need to know the money is there so you can buy, refurbish and then remortgage the property on to good terms. This is common practice for those buying properties to let out. By securing a bridging loan over other property owned, the additional property could be purchased and a remortgage arranged within a few months to pay off the bridging loan.
---
Residential Bridging Finance to help refurbish another property
Our client was looking for a short term development loan to purchase, refurbish and then remortgage a semi commercial property. We proposed a second charge bridging loan on the borrowers main residence at a rate of 0.95% per month allowing him to do what he wished faster and cheaper.
---
Bridging Finance on agricultural field delays "the taxman"
Our client was about to be forced to sell his house undervalue by "The Tax Man" to pay outstanding VAT. We obtained offers for a bridging loan on an agricultural field to keep HMRC at bay so the main residence could be marketed properly at full value.
---
Invoice factoring covers payroll
Our client had a cash flow problem and needed to raise £20K to payroll his business whilst he waited for a slow payer on a large outstanding invoice. With no equity he had limited options and not paying his staff was commercial suicide. An invoice factoring solution was proposed allowing our brokers' client to borrow against his outstanding invoice and cover the temporary short fall in cash flow.
---
Bridging Finance secured on car pays tax bill
Outstanding tax is a common purpose for a loan. The borrower had no available equity but only needed the money short term. A short term asset loan secured on his car was cheaper and faster than a traditional bridging loan.
---
Money needed in days to secure lucrative business deal
Our client needed to raise £30,000 in a few days to buy bankrupt stock which he knew he could resell quickly and make very substantial profits. To avoid fees and exit charges he offered his luxury car as security for a three month loan, making the whole deal cheaper and faster than a bridging loan secured on bricks and mortar.
For more independent information about bridging loans click here
Additional Information
Bridging Loan Specialists
More
Promise Money is a broker not a lender. Therefore we offer lenders representing the whole of market for mortgages, secured loans, bridging finance, commercial mortgages and development finance. These loans are secured on property and subject to the borrowers status.
More than 50% of borrowers receive offers better than our representative examples
The %APR rate you will be offered is dependent on your personal circumstances.
Mortgages and Remortgages
Representative example
Borrow £270,000 over 300 months at 7.1% APRC representative at a fixed rate of 4.79% for 60 months at £1,539.39 per month and thereafter 240 instalments of £2050.55 at 8.49% or the lender's current variable rate at the time. The total charge for credit is £317,807.66 which includes £2,500 advice / processing fees and £125 application fee. Total repayable £587,807.66
Secured / Second Charge Loans
Representative example
Borrow £62,000 over 180 months at 9.9% APRC representative at a fixed rate of 7.85% for 60 months at £622.09 per month and thereafter 120 instalments of £667.54 at 9.49% or the lender's current variable rate at the time. The total charge for credit is £55,730.20 which includes £2,660 advice / processing fees and £125 application fee. Total repayable £117,730.20
Unsecured Loans
Representative example
Annual Interest Rate (fixed) is 49.7% p.a. with a Representative 49.7% APR, based on borrowing £5,000 and repaying this over 36 monthly repayments. Monthly repayment is £243.57 with a total amount repayable of £8,768.52 which includes the total interest repayable of £3,768.52.
---
THINK CAREFULLY BEFORE SECURING OTHER DEBTS AGAINST YOUR HOME
REPAYING YOUR DEBTS OVER A LONGER PERIOD CAN REDUCE YOUR PAYMENTS BUT COULD INCREASE THE TOTAL INTEREST YOU PAY. YOUR HOME MAY BE REPOSSESSED IF YOU DO NOT KEEP UP REPAYMENTS ON A MORTGAGE OR ANY OTHER DEBT SECURED ON IT.
---
Promise Money is a trading style of Promise Solutions Ltd – Company number 04822774Promise Solutions, Fullard House, Neachells Lane, Wolverhampton, WV11 3QG
Authorised and regulated by the Financial Conduct Authority – Number 681423The Financial Conduct Authority does not regulate some forms of commercial / buy-to-let mortgages
Website www.promisemoney.co.uk