First Time Buyer Buy to Let
Your bank may offer 100's of products and plans.
Promise Money has over 10,000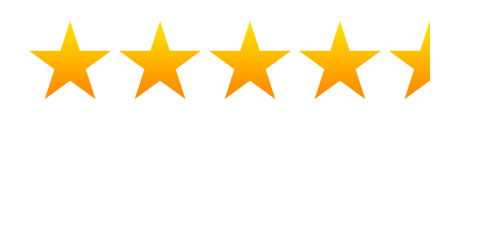 Should First Time Buyers Buy to Let?
As a first time buyer, becoming a landlord may be a very appealling option to get onto the property ladder. However, there are many considerations to take into account before taking this step. Read on to see if a first time buyer buy to let mortgage could help you.
Why invest in property
There can be many reasons for first time buyers to invest in property. One common problem for first time buyers in todays world is the cost. If you are living in London for example, the average house price in May of 2019 was £457,471. This was almost double the UK average, making buying in London much harder. Therefore, buying a house outside of London to let out can make alot of sense, allowing to make more money of it while investing in property. However, there are various factors that must be considered before you move forwards.
What to consider
Mortgage Affordability
A first time buyer buy to let mortgage can be challenging to get. The most first step is to provide a large enough deposit. Additionally, the larger your deposit, the more likely you are to get favourable rates from lenders. Unfortunately, the first time buyer buy to let market isn't big, as not many lenders are offering these products. This makes them more difficult to find and get, so a large deposit can really help.
As well as this, you need to be sure that the property you intend to buy will generate enough income. To prove that the property will be profitable, the lenders will perform stress tests. Most lenders will require rental cover of at least 145% of the the mortgage payments, but this varies between lenders. For more information on stress tests, visit the Buy to Let page.
Responsibilities
There are many responsibilities that prospective landlords will have to keep in mind before proceeding. As well as the financial responsibilities such as the mortgage repayments, having tenants in your building means that you will have certain responsibilities towards living conditions. These include regular energy checks, as well as complying with energy efficiency rules.
Other responsibilities include making sure your tenant has the Right to Rent in the UK, and simply making sure you are in line with government rules and regulations.
Void periods
Prospective landlords always imagine their property being let out for every day of the year. However, the likelihood of this happening is very rare. A void period are times when the property is left empty, and so earning no income.
To combat this, you will have to budget for various unexpected circumstances. These must include loss of rental income, which may come in between tenants or during renovations. The worst case scenario would be having to evict tenants from the property.
Stamp duty
Stamp duty can be a difficult subject to negotiate. Simply put, first time buyers on a buy to let property will not have to pay the additional 3% stamp duty charge which normally applies to those buying a second home or investors.
However, if you buy a buy to let property as your first, then you won't be eligible for the cut to stamp duty that was introduced in 2017. This removed stamp duty for all properties up to £300,000 for first time buyers. As well as this, buying this property means that you won't be eligible for stamp duty relief when purchasing your own home at a later date.
Tax, buying personally or as a limited company (SPV)
This is a really important consideration for any aspiring landlord. There have been many changes over recent years to how Buy to Let landlords ate taxed. This has created complication and confusion with much debate over whether a BTL property should be owned personally or within a limited company structure.
The limited company route, often called a special purposes vehicle (SPV), can bring some tax benefits but also has downsides. Unfortunately there is no "one size fits all" and we recommend tax advice tailored to your circumstances and Buy to Let aspirations.
First Time Buyer Buy to Let Mortgages
It can be difficult to get a first time buyer buy to let mortgage, as they are not widely offered. While there are mortgages available on the market, there can be a big difference between lenders. This is why having an experienced advisor can be greatly beneficial. Mortgages are generally available for a Loan to Value ratio of between 60% to 80%. But, to get a competitive deal, buyers will normally need a 25% deposit to put forward.
It is important to remember that there are costs to be paid other than repayments and the deposit. One such of these is the upfront fee, with some lenders charging £2,000 upfront for the mortgage deal. There are also lenders that will offer a lower upfront fee, which would be replaced with a higher interest rate for a set time. In the not so distant future, there are hints that lenders may be moving away from upfront fees, replacing them with fee-less, or cashback deals.
Are buy to lets still worth it?
It can be challenging to become a landlord, and with new laws it can be harder to be profitable. However, it is possible to turn a profit if correctly executed and managed. If you are considering purchasing a buy to let, the first step is to do significant research. One example of this would be to research the local market you are thinking about buying in. This would include the current market, whether property will increase in value over time, and whether the property would be able to generate enough rent to make it a viable investment.
From here it is important to proceed with caution. If you are unsure whether you want to invest in property, contact an experienced advisor who can help you decide.
Get more information on buy to let regulations.
ttps://www.gov.uk/renting-out-a-property
---
Other Pages you might be interested in
---
Additional Information
Mortgage & BTL Specialists
More
Promise Money is a broker not a lender. Therefore we offer lenders representing the whole of market for mortgages, secured loans, bridging finance, commercial mortgages and development finance. These loans are secured on property and subject to the borrowers status.
More than 50% of borrowers receive offers better than our representative examples
The %APR rate you will be offered is dependent on your personal circumstances.
Mortgages and Remortgages
Representative example
Borrow £270,000 over 300 months at 7.1% APRC representative at a fixed rate of 4.79% for 60 months at £1,539.39 per month and thereafter 240 instalments of £2050.55 at 8.49% or the lender's current variable rate at the time. The total charge for credit is £317,807.66 which includes £2,500 advice / processing fees and £125 application fee. Total repayable £587,807.66
Secured / Second Charge Loans
Representative example
Borrow £62,000 over 180 months at 9.9% APRC representative at a fixed rate of 7.85% for 60 months at £622.09 per month and thereafter 120 instalments of £667.54 at 9.49% or the lender's current variable rate at the time. The total charge for credit is £55,730.20 which includes £2,660 advice / processing fees and £125 application fee. Total repayable £117,730.20
Unsecured Loans
Representative example
Annual Interest Rate (fixed) is 49.7% p.a. with a Representative 49.7% APR, based on borrowing £5,000 and repaying this over 36 monthly repayments. Monthly repayment is £243.57 with a total amount repayable of £8,768.52 which includes the total interest repayable of £3,768.52.
---
THINK CAREFULLY BEFORE SECURING OTHER DEBTS AGAINST YOUR HOME
REPAYING YOUR DEBTS OVER A LONGER PERIOD CAN REDUCE YOUR PAYMENTS BUT COULD INCREASE THE TOTAL INTEREST YOU PAY. YOUR HOME MAY BE REPOSSESSED IF YOU DO NOT KEEP UP REPAYMENTS ON A MORTGAGE OR ANY OTHER DEBT SECURED ON IT.
---
Promise Money is a trading style of Promise Solutions Ltd – Company number 04822774Promise Solutions, Fullard House, Neachells Lane, Wolverhampton, WV11 3QG
Authorised and regulated by the Financial Conduct Authority – Number 681423The Financial Conduct Authority does not regulate some forms of commercial / buy-to-let mortgages
Website www.promisemoney.co.uk