Buy to Let Loan for Landlords
Your bank may offer 100's of products and plans.
Promise Money has over 10,000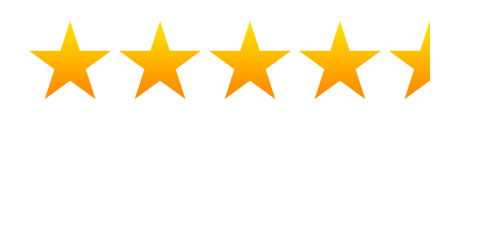 There are many different types of buy to let loans
But, this buy to let loan is a bit special….
Are you a landlord looking to raise additional cash quickly and cheaply?
Do you want to buy at auction?
Maybe you want to raise deposits or cover the costs of a refurbishment or conversion?
Maybe you've got an eye on the new EPC requirements and sensibly want to get ahead of the game?
Wouldn't it be great if you could arrange a line of credit where you only pay for what you use and can repay or draw down money without penalty?
With rates from around 5% and this level of flexibility you may never need to use bridging finance ever again. And the money is available instantly when opportunity comes your way.
Wouldn't it be great if the process was fast and easy so you can get indicative terms and initial acceptance virtually immediately.
And who wants an old fashion application process when lenders can use automated valuations and open banking to complete loans in as little as five days.
Are you interested yet?
So if an interest only facility which works just like a credit card with loan amounts from £25,000-£1 million sounds interesting, you need to read the rest of this post.
Products similar to this have been around for a couple of years. However, we think this one is faster, easier and cheaper.
Unlike others it's designed with a really low touch fast process so you can get indicative terms and a completion really quickly. It is also available to both limited company landlords and landlords who own buy to let property personally. Others are not.
Think for a moment how you might use, for example, a £300,000 loan facility with rates from under 5% which works just like a credit card allowing you to draw down cash and repay it as often as you like without penalty and only pay interest on the cash you are using.
Briefly, here's how it works
The loan is secured by way of a second charge across one or or a number of buy to let properties. This means you don't need to change your current mortgage arrangement, lose your existing fixed rates or remortgage multiple properties with multiple lender fees to raise additional cash
On a single buy to let property you could borrow up to 80% loan to value which is effectively a top up facility sitting after your current first mortgage.
Alternatively you could take a facility secured over up to 10 properties up to 75% loan to value. Using automated valuations this can save a fortune in set up costs and we can check out the numbers really quickly so you know what's available without paying a penny for a valuation.
Can you secure against your main residence?
Many landlords don't have sufficient equity within their Buy To Let portfolio and ask if they can secure this type of loan against their main residence.
The short answer is yes. We have another product which is essentially a line of credit or overdraft which gives the same options to flex the balance up and down without penalty for the first five years before it converts into a term loan. It is available up to 85% loan to value as a second charge registered behind the existing mortgage.
As it is secured against a borrower's main residence, affordability is assessed on their personal taxable income with maximum lending up to 6 x the gross household income.
Can you get an overdraft / credit loan without full proof of income?
Another common question for landlords and property investors is "can I access this type of product without proving all of my rental or personal income."
Again, the answer is yes. We have a lender which will consider second charge loans for business purposes secured on the borrowers main residence. The loan to value is more like 65% but it still allows the flexibility to draw down and repay the loan as required. As you might expect, the rates aren't as competitive as a product where the income is proven income. However it compares very well against bridging loans and provides a far more flexible facility for up to 2 years with an option to renew.
If one of these flexible credit facilities might allow you to raise capital quickly when you need it and reduce your cost when you don't, please get in touch with the team at Promise Money.
---
Talk to a Promise Money adviser for more details
---
Pages which others have found useful…
---
Additional Information
Mortgage & BTL Specialists
More
Promise Money is a broker not a lender. Therefore we offer lenders representing the whole of market for mortgages, secured loans, bridging finance, commercial mortgages and development finance. These loans are secured on property and subject to the borrowers status.
More than 50% of borrowers receive offers better than our representative examples
The %APR rate you will be offered is dependent on your personal circumstances.
Mortgages and Remortgages
Representative example
Borrow £270,000 over 300 months at 7.1% APRC representative at a fixed rate of 4.79% for 60 months at £1,539.39 per month and thereafter 240 instalments of £2050.55 at 8.49% or the lender's current variable rate at the time. The total charge for credit is £317,807.66 which includes £2,500 advice / processing fees and £125 application fee. Total repayable £587,807.66
Secured / Second Charge Loans
Representative example
Borrow £62,000 over 180 months at 9.9% APRC representative at a fixed rate of 7.85% for 60 months at £622.09 per month and thereafter 120 instalments of £667.54 at 9.49% or the lender's current variable rate at the time. The total charge for credit is £55,730.20 which includes £2,660 advice / processing fees and £125 application fee. Total repayable £117,730.20
Unsecured Loans
Representative example
Annual Interest Rate (fixed) is 49.7% p.a. with a Representative 49.7% APR, based on borrowing £5,000 and repaying this over 36 monthly repayments. Monthly repayment is £243.57 with a total amount repayable of £8,768.52 which includes the total interest repayable of £3,768.52.
---
THINK CAREFULLY BEFORE SECURING OTHER DEBTS AGAINST YOUR HOME
REPAYING YOUR DEBTS OVER A LONGER PERIOD CAN REDUCE YOUR PAYMENTS BUT COULD INCREASE THE TOTAL INTEREST YOU PAY. YOUR HOME MAY BE REPOSSESSED IF YOU DO NOT KEEP UP REPAYMENTS ON A MORTGAGE OR ANY OTHER DEBT SECURED ON IT.
---
Promise Money is a trading style of Promise Solutions Ltd – Company number 04822774Promise Solutions, Fullard House, Neachells Lane, Wolverhampton, WV11 3QG
Authorised and regulated by the Financial Conduct Authority – Number 681423The Financial Conduct Authority does not regulate some forms of commercial / buy-to-let mortgages
Website www.promisemoney.co.uk