Help to Buy Scheme
15th November 2023
By Ben Walker
There are a few Help to Buy schemes, which is right for you?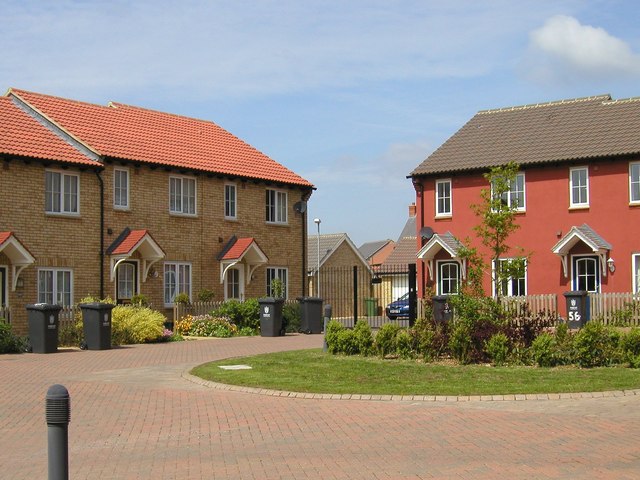 Read the post or clink the links below to scroll to the information you need.
The government has brought out multiple help to buy schemes that all work differently. Below is a guide of which might be best for you.
---
Equity Loan Help to Buy Scheme
The equity loan provided by the help to buy scheme allows people that don't have a large deposit get a much larger one. By increasing the size of the deposit that you offer, you may be able to get much better terms when applying for a mortgage. As a result, over the course of mortgage term you may end up saving a lot of money by having to make smaller repayments due to potential lower interest. This scheme offically started taking applications on the 16th of December 2020. However, the equity loans will not be available until the 1st of April 2021. You will be able to apply for the equity loan until the 31st of March 2023.
This loan can only be taken out if you meet the criteria. Firstly, you must be a first time buyer. Secondly, you must be paying at least 5% of the value as a deposit. Thirdly, the property that is being purchased must be a new build, with the home builder being a registered provider of help to buy homes. Fourthly, there are maximum property prices for each region which must be followed. Finally, you or anyone you are buying the property with must not have had any form of sharia mortgage finance.
Eligible Properties
The maximum price of the property you can borrow for depends on the region you are buying in. This varies significantly, from £186,100 in the North East, up to £600,000 in London. The rest of the prices can be found in the table below. The minimum amount of money you can borrow is 5% of the purchase price, whereas the maximum you can borrow is 20%. However, if you are buying a property in London you can borrow up to 40% of the price.
Region
Maximum property
price
North East
£186,100
North West
£224,400
Yorkshire and
the Humber
£228,100
West Midlands
£255,600
East Midlands
£261,900
South West
£349,000
East of England
£407,400
South East
£437,600
London
£600,000
Maximum Property prices for the Help to Buy Equity Loan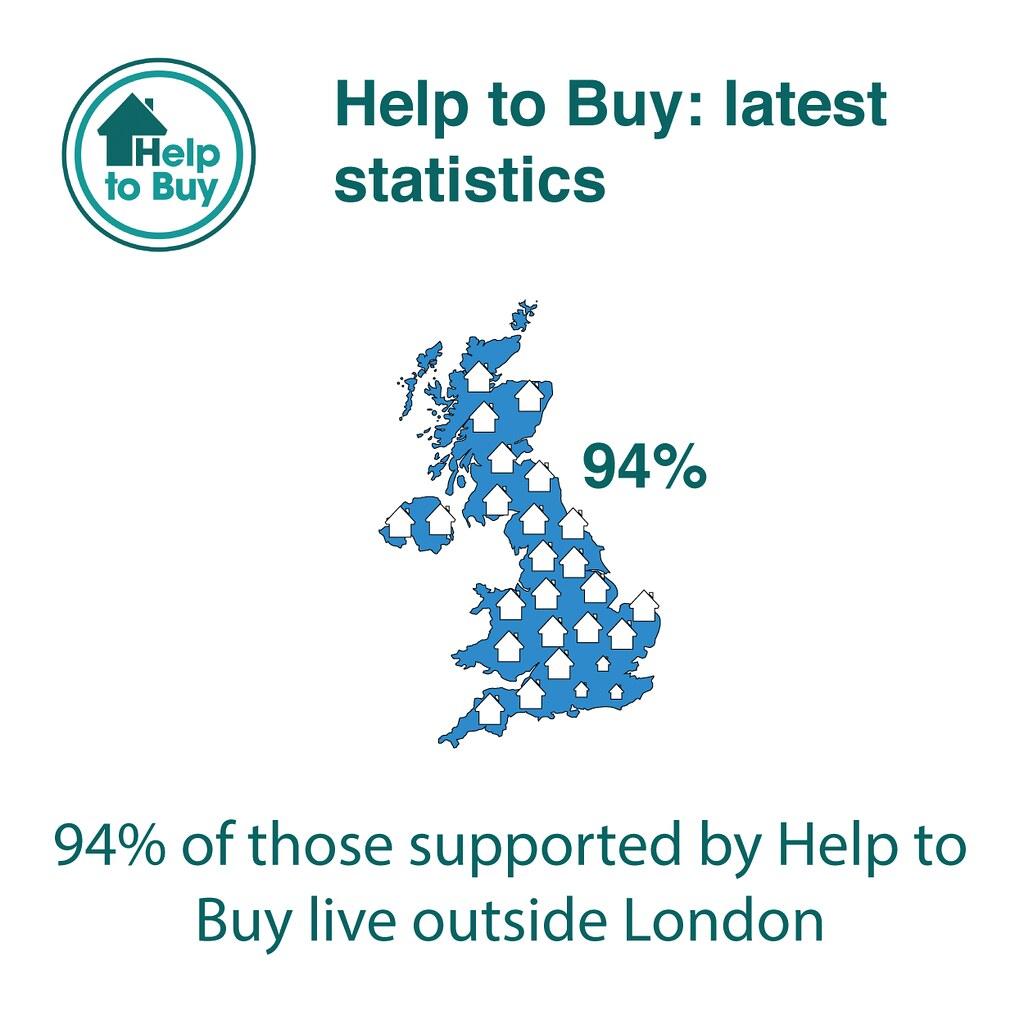 Interest
One big benefit of the equity loan is that the first 5 years are interest free. As a result, the only fee that must be paid is a £1 monthly management fee. However, from year 6, interest will have to be paid, which equates to 1.75% of the equity loan. From year 7 onwards, the interest will equal lasts years interest + the Consumer Price Index (CPI) + 2%.
For example, assuming the CPI is 2%, year 7 interest will be 1.82%.
Year 6 interest + (year 6 interest x (CPI+0.02)) = year 7 interest.
1.75% + (1.75 x (0.02+0.02)) = 1.82%
Repayments
The increasing interest will have to keep being paid until one of the following four circumstances is met. The first of which is when the term of the equity loan ends. The second is when you repay off your repayment mortgage to the primary lender. The third of these is if you sell your property before you have paid back the loan. Lastly, the final circumstance is if you don't follow the terms of the equity loan contract, at which point you will be asked to repay it in full.
Equity Repayments
However, if you sell your house before you have paid off the equity loan, then the amount you pay back changes depending on the increase or decrease of property value. For example, if the property was bought for £100,000 with a £20,000 (20%) equity loan. The property is then sold for £125,000, an increase of 25%. As a result of this, £25,000 will have to be paid back as the equity loan repayment (£20,000 + 25%). This is an increase of £5,000 to be paid back on the equity loan. However this works the same if the property drops in value too. Therefore, the amount to pay back for the equity loan will be lower.
Initial purchase price = £100,000.
A 20% equity loan is given = £20,000.
Value of property increases by 25%, so eventual sale price = £125,000.
Equity loan value increases by 25%, so eventual equity loan repayment = £25,000.
This is an increase of £5,000.
This means that it may make sense to repay the loan as quickly as possible, because if the property increases in value, you may lose money by repaying a larger amount for the loan. In the example above, the £5,000 equity payment would go a long way towards paying interest on a £20,000 loan
---
Shared Ownership Help to Buy Scheme
If you are unable to afford the full property, then the shared ownership scheme allows you to buy a share of your home. The minimum share that can be bought is 25%, while the maximum is 75%. This means that you will not own all of your property. However, you will have to pay rent on the share that you do not buy at a reduced rate. But, you should be able to buy the remaining share of the property.
However, you can only buy a home with the shared ownership help to buy if you fit the following criteria. Firstly, your household must earn less that £80,000 a year, or less that £90,000 if living in London. Secondly, you must either be a first time buyer, a previous homeowner who cannot afford to buy now, or an existing owner of a shared equity home looking to move.
With this scheme you can either buy shares in a newly built home, or an existing home thats being sold through resale programmes with a housing association. In order to purchase these properties you will either have to fund it through your savings, or take out a mortgage.
Exceptions to the criteria
People with disabilities
If you have a a long-term disability, then you can apply to the Home Ownership for People with Long-term Disabilities (HOLD). However, you can only apply for HOLD if the homes being offered through other home ownership schemes dont fit your requirements. For example, if an applicant needs a property on the ground floor.
Older People
If you are aged 55 or over then there is another scheme. This scheme is called Older People's Shared Ownership. If you are eligible for this, then you can only buy up to 75% of the property. However you will not have to pay rent on the remaining 25%.
Help to Buy for Previously Owned Properties
This scheme is different in a few different ways. Firstly, this is a privately funded scheme, and so is not backed by the government. Secondly, you do not have to be buying a new build property. This can make a big difference, as new builds are generally more expensive for a similar older property, so you could get more bang for you buck. Additionally, if you put forward a deposit of 5%, you are able to borrow a further 25% to go towards your deposit. This means you could be able to take out a 70% LTV mortgage. For more information on the help to buy scheme for previously owned properties, click on the button below.
---
For more infomation on the Help to Buy Scheme visit the government help to buy website.
Talk to a Promise Money adviser for more details
---
Pages which others have found useful…
Promise Money is a broker not a lender. Therefore we offer lenders representing the whole of market for mortgages, secured loans, bridging finance, commercial mortgages and development finance. These loans are secured on property and subject to the borrowers status.
More than 50% of borrowers receive offers better than our representative examples
The %APR rate you will be offered is dependent on your personal circumstances.
Mortgages and Remortgages
Representative example
Borrow £270,000 over 300 months at 7.1% APRC representative at a fixed rate of 4.79% for 60 months at £1,539.39 per month and thereafter 240 instalments of £2050.55 at 8.49% or the lender's current variable rate at the time. The total charge for credit is £317,807.66 which includes £2,500 advice / processing fees and £125 application fee. Total repayable £587,807.66
Secured / Second Charge Loans
Representative example
Borrow £62,000 over 180 months at 9.9% APRC representative at a fixed rate of 7.85% for 60 months at £622.09 per month and thereafter 120 instalments of £667.54 at 9.49% or the lender's current variable rate at the time. The total charge for credit is £55,730.20 which includes £2,660 advice / processing fees and £125 application fee. Total repayable £117,730.20
Unsecured Loans
Representative example
Annual Interest Rate (fixed) is 49.7% p.a. with a Representative 49.7% APR, based on borrowing £5,000 and repaying this over 36 monthly repayments. Monthly repayment is £243.57 with a total amount repayable of £8,768.52 which includes the total interest repayable of £3,768.52.
---
THINK CAREFULLY BEFORE SECURING OTHER DEBTS AGAINST YOUR HOME
REPAYING YOUR DEBTS OVER A LONGER PERIOD CAN REDUCE YOUR PAYMENTS BUT COULD INCREASE THE TOTAL INTEREST YOU PAY. YOUR HOME MAY BE REPOSSESSED IF YOU DO NOT KEEP UP REPAYMENTS ON A MORTGAGE OR ANY OTHER DEBT SECURED ON IT.
---
Promise Money is a trading style of Promise Solutions Ltd – Company number 04822774Promise Solutions, Fullard House, Neachells Lane, Wolverhampton, WV11 3QG
Authorised and regulated by the Financial Conduct Authority – Number 681423The Financial Conduct Authority does not regulate some forms of commercial / buy-to-let mortgages
Website www.promisemoney.co.uk