Coronavirus Business Interruption Loans
Your bank may offer 100's of products and plans.
Promise Money has over 10,000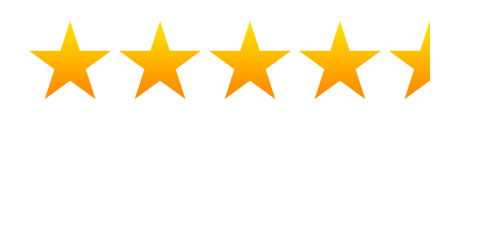 ---
The Coronavirus Business Interruption Loan Scheme
Announced at the budget on Wednesday 11th of March 2020.
The Coronavirus Business Interruption Loan scheme is an extension of existing government backed scheme and is aimed at specifically helping businesses which are suffering cash flow issues as a result of the destruction to trade caused by coronavirus.
Borrowers could potentially apply to all 40 lenders involved in the scheme or make one enquiry to Promise Money and let the experts deal with everything start to finish.
---
The main benefits of the Coronavirus Business Interruption Loan are as follows:
More Relaxed underwriting. The strict underwriting terms that commercial lenders would normally apply are relaxed so that more businesses will be granted the loan.
Interest free. The government will pay the interest payments on the loan for the first 12 months so businesses can enjoy lower repayments.
Payment holiday. Some lenders are also agreeing to offer a 12 month payment holiday so there are no capital or interest payments in the first 12 months.
No security required. At lenders discretion they can grant loans up to £250,000 on an unsecured basis – possibly more if there is no security available.
No Guarantee fees. These have been removed for small businesses and lenders will pay a fee to access the scheme instead.
Loan types. The coronavirus business interruption loan scheme covers a number of business finance products, these include:
○ Loans arranged over a specific term.
○ Overdraft facilities
○ Invoice finance and factoring
○ Asset finance
---
Is my business eligible for a Coronavirus business interruption loan?
Firstly, the business must pass some basic eligibility tests. Thereafter the eligibility will be dependent on individual lenders criteria.
This is the point where life becomes complicated because there are 40 different lenders each with different criteria. The good news is that under this business interruption loan scheme, commercial finance lenders are required to soften their criteria which means they will accept more applications that under their standard commercial lending offering.
However, for the business which is applying, this adds an extra level of confusion as each lender will have its own interpretation of the scheme and the concept of applying to 40 lenders, each with different criteria and different interpretations, can be very daunting.
That's why it makes sense do use the services of a commercial finance expert.
The basic eligibility criteria is as follows:
The business must be UK-based with a turnover of no more than £45 million per annum.
It must operate within specified industrial sectors which are eligible for the loan. Click this link to see if you are in an eligible sector.
The business must confirm that it has not received de minimus state aid of more than €200,000 (or the UK equivalent) during the last three fiscal years.
The final requirement is that the business should be unable to meet normal lending requirements of the lenders for a standard commercial loan or finance facility – but the business would be considered viable in the longer term. This final point is critical and in summary means the lenders will take a more positive view of your business despite the application not being strong now, if they believe the business will be sustainable in the future.
---
How does the coronavirus business interruption loan scheme work?
As mentioned above, each lender will apply its own criteria. However, in addition to this, the lenders must consider applications from businesses which are unable to meet the lenders normal lending requirements for a standard commercial loan but would otherwise be considered viable in the longer term.
This could mean, for example, that due to the current trading conditions, your accounts and order books do not demonstrate sufficient probability to meet normal lenders acceptance criteria. However, with the aid of the loan you can demonstrate to the lender that your business will improve and be profitable in the longer term.
Don't assume that only High Street lenders are involved in the scheme. There are a wide variety of lenders offering both commercial mortgages, secured loans and unsecured loans including for businesses or business owners which may have a little adverse credit in the background or don't have up-to-date trading accounts.
So even if your business is still in its first year of trading there may be local lenders in your area prepared to offer a loan based on your projections. It's always best to speak to one of the specialists at Promise to find out.
The reason lenders are able to take a more positive approach is that any lenders acredited to the scheme are provided by a government backed guarantee enabling them to claim to 80% of the facility value in the event of the borrower defaulting.
It is important to note, however, that the borrower/business still remains liable for repayment of the amount under the terms of the loan agreement.
---
What type of business interruption loans are available?
Depending on the type of business you run there are a variety of facilities that you may need to consider to best suit your business requirements. Also, you might only require the finance for a shorter period of time. Alternatively you may wish to borrow an amount of money now and spread the repayments over a longer term.
A variety of different loan types are available are you should talk to an expert about how your business works and what might suit you best. One of the downsides of the scheme is that there are a number of lenders involved but they don't all offer exactly the same type of facility therefore it's difficult to know which lender to approach and what might be suitable for you.
Different loan types available include commercial mortgages, unsecured loans, invoice finance, asset finance and overdrafts.
---
Business interruption loans repaid over a set term
This can apply to unsecured loans or large mortgages and simply mean that the repayments and payback period are agreed at the outset.
A term loan is ideal for business which can budget the amount it can afford each month in order to repay the loan and then stretch the loan over suitable term to achieve that.
The payment terms vary depending on whether the loan is secured or unsecured, The facility type and the individual lender. Typically repayment periods on term loans and asset finance are from three months to 10 years. For revolving credit facility is an invoice invoice finance the term is normally up to 3 years.
The businesses ability to afford the monthly repayments is a big factor in deciding the term of the loan. However, another consideration is the likelihood of being able to pay the loan off as a lump sum. Therefore early settlement charges need to be taken into consideration – some lenders charge them, some don't.
---
Capital and repayment versus interest only
When taking out a loan it is normally prudent to arrange the facility so that both the capital and the interest is paid off over the course of the loan. This allows the business to budget approximate payments over a certain period time in the knowledge that the loan will be paid off at the end.
However, during times when cash flow is not a strong, a business may not have the ability to repay both the capital and repayment over the repayment term available and so an interest only facility may be preferable.
With an interest only loan, no payments are being made to reduce the balance so at the end of the term the business will owe roughly the same amount it borrowed at the beginning. This can keep the repayments far lower but gives the business an issue to deal with later on so this must be factored into the overall strategy.
It's worth noting, that far fewer lenders offer interest only facilities which can restrict choice and drive interest rates up due to lack of competition.
---
Overdraft, cash flow loans and the best of the rest.
There are too many different types of loans to raise cash for your business to mention them all here. Suffice to say, whether it's an overdraft, revolving credit, a loan based on your credit card transactions, or indeed any other facility,the team at Promise are aware of the various facilities offered by different lenders and can assess whether your business can afford a repayment loan or requires an interest only loan or something a bit different. It always makes sense to weigh up the various options by talking to one of our specialists.
---
Submit a simple enquiry online or talk to the commercial team here at Promise.
---
Other pages you might be interested in
---
---
Speed up your application…
Sending us a multiple-agency credit report will allow lenders to view a more complete credit file, and enable them to make a faster decision. You will need one report for each partner or director (Ltd or LLP). NB. The service is free for 30 days and £14.99 per month thereafter, but you cancel it at any time (you won't pay a penny if you cancel before 30 days).
Additional Information
Commercial Loan Specialists
More
Promise Money is a broker not a lender. Therefore we offer lenders representing the whole of market for mortgages, secured loans, bridging finance, commercial mortgages and development finance. These loans are secured on property and subject to the borrowers status.
More than 50% of borrowers receive offers better than our representative examples
The %APR rate you will be offered is dependent on your personal circumstances.
Mortgages and Remortgages
Representative example
Borrow £270,000 over 300 months at 7.1% APRC representative at a fixed rate of 4.79% for 60 months at £1,539.39 per month and thereafter 240 instalments of £2050.55 at 8.49% or the lender's current variable rate at the time. The total charge for credit is £317,807.66 which includes £2,500 advice / processing fees and £125 application fee. Total repayable £587,807.66
Secured / Second Charge Loans
Representative example
Borrow £62,000 over 180 months at 9.9% APRC representative at a fixed rate of 7.85% for 60 months at £622.09 per month and thereafter 120 instalments of £667.54 at 9.49% or the lender's current variable rate at the time. The total charge for credit is £55,730.20 which includes £2,660 advice / processing fees and £125 application fee. Total repayable £117,730.20
Unsecured Loans
Representative example
Annual Interest Rate (fixed) is 49.7% p.a. with a Representative 49.7% APR, based on borrowing £5,000 and repaying this over 36 monthly repayments. Monthly repayment is £243.57 with a total amount repayable of £8,768.52 which includes the total interest repayable of £3,768.52.
---
THINK CAREFULLY BEFORE SECURING OTHER DEBTS AGAINST YOUR HOME
REPAYING YOUR DEBTS OVER A LONGER PERIOD CAN REDUCE YOUR PAYMENTS BUT COULD INCREASE THE TOTAL INTEREST YOU PAY. YOUR HOME MAY BE REPOSSESSED IF YOU DO NOT KEEP UP REPAYMENTS ON A MORTGAGE OR ANY OTHER DEBT SECURED ON IT.
---
Promise Money is a trading style of Promise Solutions Ltd – Company number 04822774Promise Solutions, Fullard House, Neachells Lane, Wolverhampton, WV11 3QG
Authorised and regulated by the Financial Conduct Authority – Number 681423The Financial Conduct Authority does not regulate some forms of commercial / buy-to-let mortgages
Website www.promisemoney.co.uk