Large Loans
Your bank may offer 100's of products and plans.
Promise Money has over 10,000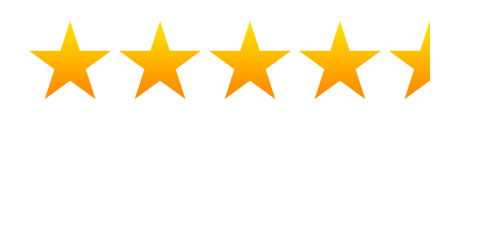 Why choose us?
Your bank may have 100's of secured loan plans – we have over 10,000!
Plus, we have…
30 years of experience
No upfront fees
Friendly and fast advice
Promise Money have secured loan plans available for everyone, including those with credit issues…
Using one of the most comprehensive secured loan panels in the UK, we can search for the best deal for you.
---
About Loans for £30,000 or more
When borrowing slightly larger loan amounts, unsecured loans are not readily available. It is therefore usual to offer some form of collateral or security for the loan. Larger loans tend to be secured on property, land or commercial property. However, with certain loans, they can be secured on valuable items such as cars, boats, antiques, art or jewellery.
We have loans available from £25,000 to £2,500,000 and we regularly arrange loans in excess of £100,000 secured on property. We have also arranged a £1 million loan secured on an art collection valued at over £5 million.
Loans if you have been declined elsewhere
Secured loans are still available to home owners, even if they had some adverse credit. Self employed applicants can borrow, even if they don't have fully prepared accounts and loans can be used for personal and business purposes. Interest only loans are also available and we can lend to retired applicants. They can use pension income, benefits and non earned income such as rental income to support the loan.
Loans for business purposes
If the loan is for business purposes, the value of the business, the business premises or the profitability of the business may be taken into consideration. However, it is not unusual for business loans to be secured on the borrower's residential property and this is perhaps the most straight forward way of borrowing. Banks don't typically make it easy for business people to get loans and often want them to sign personal guarantees. Our lenders take a much more straight forward approach and consider each application on its merits.
---
2 out of 3 borrowers get a lower rate than our representative example of a regulated secured loan below:
Mortgages and Remortgages
Representative example
£80,000 over 240 months at an APRC OF 4.3% and a discounted variable annual interest rate for two years of 2.12% at £408.99 per month followed by 36 payments of £475.59 and 180 payments of £509.44. The total charge for credit is £39,873 which includes a £995 broker / processing fee and £125 application fee. Total repayable £119,873.
Secured / Second Charge Loans
Representative example
£63,000 over 228 months at an APRC OF 6.1% and an annual interest rate of 5.39% (Fixed for five years – variable thereafter) would be £463.09 per month, total charge for credit is £42,584.52 which includes a £2,690 broker / processing fee. Total repayable £105,584.52.
Unsecured Loans
Representative example
Annual Interest Rate (fixed) is 49.7% p.a. with a Representative 49.7% APR, based on borrowing £5,000 and repaying this over 36 monthly repayments. Monthly repayment is £243.57 with a total amount repayable of £8,768.52 which includes the total interest repayable of £3,768.52.The %APR rate you will be offered is dependent on your personal circumstances.
---
THINK CAREFULLY BEFORE SECURING OTHER DEBTS AGAINST YOUR HOME
REPAYING YOUR DEBTS OVER A LONGER PERIOD CAN REDUCE YOUR PAYMENTS BUT COULD INCREASE THE TOTAL INTEREST YOU PAY. YOUR HOME MAY BE REPOSSESSED IF YOU DO NOT KEEP UP REPAYMENTS ON A MORTGAGE OR ANY OTHER DEBT SECURED ON IT.
---
Promise Solutions is a broker offering products which represent the whole of the specialist second mortgage market and is authorised and regulated by the Financial Conduct Authority – Number 681423. If you have been introduced to Promise Money by a third party / affiliate, Promise may pay them a share of any fees or commission it earns. Written terms available on request. Loans are subject to affordability status and available to UK residents aged 18 or over. Promise Money is a trading style of Promise Solutions Ltd.