Fixed Rate Secured Loans
Your bank may offer 100's of products and plans.
Promise Money has over 10,000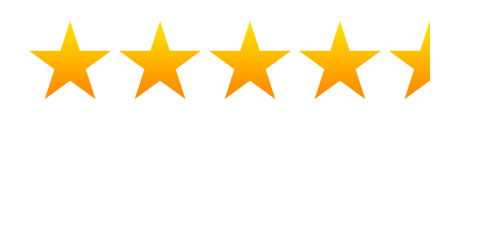 Why choose us?
Your bank may have 100's of secured loan plans – we have over 10,000!
Plus, we have…
30 years of experience
No upfront fees
Friendly and fast advice
Promise Money have secured loan plans available for everyone, including those with credit issues…
Using one of the most comprehensive secured loan panels in the UK, we can search for the best deal for you.
---
About Fixed Rate Secured Loans
As the name implies a fixed rate loan gives customers the opportunity to have their repayments and the interest rate charged fixed for a set period of time. This is usually for the first 1 to 5 years of the term though longer is sometimes possible. At the end of the fixed rate period the loan is charged at the lenders standard variable rate.
---
What are the advantages of a Fixed Rate Secured Loan?
The main advantage of this type of loan is that repayments will not go up during the fixed rate period if interest rates rise. The disadvantage is that repayments would not go down if rates fell. In times of uncertainty it can be useful to know exactly what you will be required to pay each month. It makes budgeting easier when there is no fear of a sudden price hike.
Fixed rate loans tend to be slightly more expensive than variable rates so customers should weigh up the pros and cons carefully before deciding which type of loan to apply for. The difference between the two is typically not a lot nevertheless it can be an important factor when deciding which one would suit you best.
We can offer advice on the suitability of this type of loan compared to the many other types that exist. There is a lot of choice nowadays and this can be confusing. We explain pros and cons in easy to understand language and follow the strict rules laid down by the Financial Conduct Authority designed to offer customers assurance & protection.
For more information please contact one of our Advisers on 01902 585020.
---
Promise Money is a broker not a lender. Therefore we offer lenders representing the whole of market for mortgages, secured loans, bridging finance, commercial mortgages and development finance. These loans are secured on property and subject to the borrowers status.
More than 50% of borrowers receive offers better than our representative examples
The %APR rate you will be offered is dependent on your personal circumstances.
Mortgages and Remortgages
Representative example
Borrow £270,000 over 300 months at 7.1% APRC representative at a fixed rate of 4.79% for 60 months at £1,539.39 per month and thereafter 240 instalments of £2050.55 at 8.49% or the lender's current variable rate at the time. The total charge for credit is £317,807.66 which includes £2,500 advice / processing fees and £125 application fee. Total repayable £587,807.66
Secured / Second Charge Loans
Representative example
Borrow £62,000 over 180 months at 9.9% APRC representative at a fixed rate of 7.85% for 60 months at £622.09 per month and thereafter 120 instalments of £667.54 at 9.49% or the lender's current variable rate at the time. The total charge for credit is £55,730.20 which includes £2,660 advice / processing fees and £125 application fee. Total repayable £117,730.20
Unsecured Loans
Representative example
Annual Interest Rate (fixed) is 49.7% p.a. with a Representative 49.7% APR, based on borrowing £5,000 and repaying this over 36 monthly repayments. Monthly repayment is £243.57 with a total amount repayable of £8,768.52 which includes the total interest repayable of £3,768.52.
---
THINK CAREFULLY BEFORE SECURING OTHER DEBTS AGAINST YOUR HOME
REPAYING YOUR DEBTS OVER A LONGER PERIOD CAN REDUCE YOUR PAYMENTS BUT COULD INCREASE THE TOTAL INTEREST YOU PAY. YOUR HOME MAY BE REPOSSESSED IF YOU DO NOT KEEP UP REPAYMENTS ON A MORTGAGE OR ANY OTHER DEBT SECURED ON IT.
---
Promise Money is a trading style of Promise Solutions Ltd – Company number 04822774Promise Solutions, Fullard House, Neachells Lane, Wolverhampton, WV11 3QG
Authorised and regulated by the Financial Conduct Authority – Number 681423The Financial Conduct Authority does not regulate some forms of commercial / buy-to-let mortgages
Website www.promisemoney.co.uk