Mortgage Guarantee Scheme – 95% LTV
15th November 2023
By Ben Walker
What is the Mortgage Guarantee Scheme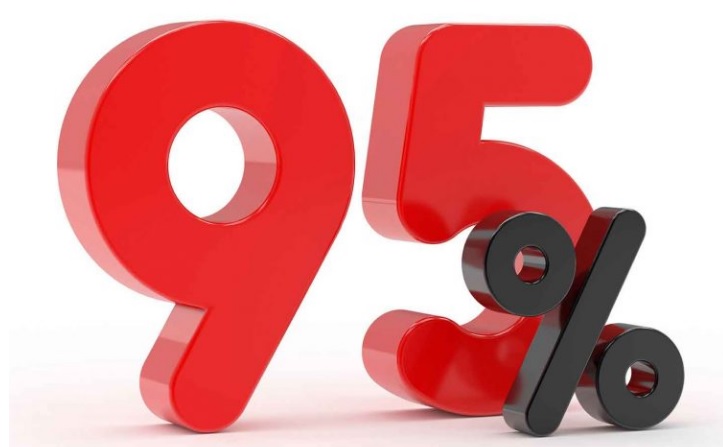 With the rise of Covid-19, the availability of the 95% mortgage, among other high loan to value (LTV) mortgages, has dropped off sharply. This means that unless buyers are able to save up for a larger deposit, home ownership wouldn't be on the cards any time soon. This primarily affects first time buyers, with many struggling to buy their own home before COVID hit.
However, with the release of the 2021 budget on the 3rd of March, a Mortgage Guarantee Scheme has been set up. The aim of this scheme is to increase the likelihood of of mortgage lenders offering high LTV mortgage to credit-worthy borrowers. The scheme will do this by offering lenders the chance to buy a government guarantee. This will compensate them for a portion of their losses in the event of foreclosure. This portion will be the remaining percentage of the loan over 80% of the value. So with an LTV of 95%, the government will guarantee 15%. The government will charge a commercial fee for this service.
The guarantee will be valid for up to 7 years from the start of the mortgage.
This scheme is due to launch in April 2021, and will continue until December 2022. However, this date will be under review at the end of the scheme.
Are you eligible?
The Mortgage Guarentee Scheme will be available to first time buyers and home-movers from across the UK.
The criteria are, firstly, you will need to be buying the property to live in yourself. As such, buy to lets or second homes are not considered. Secondly, properties up to £600,000 are eligible for the scheme. Thirdly, you will need to apply for a repayment mortgage (not interest-only). You will also have to pass standard mortgage affordability tests, credit checks and more. Finally, the mortgage you are applying for must be between 91% to 95% LTV.
Are there alternatives?
With the release of the mortgage guarentee scheme, the alternatives may get overlooked.
Standard 95% mortgages
While these are rare, there are some available. It could also be worth saving up a larger deposit with the aim of getting a 90% mortgage, allowing more favourable rates. If you are not sure which option would work best for you, it's best to get in touch with an adviser. They can help you figure out which product would be best for your circumstances.
Help to Buy
This is another government scheme that offers a 20% equity loan on new build homes around the England, with help to buy schemes also in Wales, while Scotland and Ireland do not offer one. In London you could get an equity loan up to 40%. However, from April there will be regional price caps to limit the cost of homes, as well as being limited to first time buyers.
Shared Ownership
A shared ownership scheme could help you find a house while paying as little as 25%. This scheme allows you to purchase a share of your property, while paying rent on the remaining percentage of the property that you don't own.
Guarantor mortgages
You could also apply for a guarantor mortgage. This is when someone outside of the purchasers of the property (usually family members) take on some responsibilty for your mortgage. For example, this can take the form of them using their own property as collateral.
If you are unsure which option is best for you, the best next step is to get in touch with an adviser.
For more information visit the Government mortgage guarantee scheme outline here.
Talk to a Promise Money adviser for more details
---
Pages which others have found useful…
Promise Money is a broker not a lender. Therefore we offer lenders representing the whole of market for mortgages, secured loans, bridging finance, commercial mortgages and development finance. These loans are secured on property and subject to the borrowers status.
More than 50% of borrowers receive offers better than our representative examples
The %APR rate you will be offered is dependent on your personal circumstances.
Mortgages and Remortgages
Representative example
Borrow £270,000 over 300 months at 7.1% APRC representative at a fixed rate of 4.79% for 60 months at £1,539.39 per month and thereafter 240 instalments of £2050.55 at 8.49% or the lender's current variable rate at the time. The total charge for credit is £317,807.66 which includes £2,500 advice / processing fees and £125 application fee. Total repayable £587,807.66
Secured / Second Charge Loans
Representative example
Borrow £62,000 over 180 months at 9.9% APRC representative at a fixed rate of 7.85% for 60 months at £622.09 per month and thereafter 120 instalments of £667.54 at 9.49% or the lender's current variable rate at the time. The total charge for credit is £55,730.20 which includes £2,660 advice / processing fees and £125 application fee. Total repayable £117,730.20
Unsecured Loans
Representative example
Annual Interest Rate (fixed) is 49.7% p.a. with a Representative 49.7% APR, based on borrowing £5,000 and repaying this over 36 monthly repayments. Monthly repayment is £243.57 with a total amount repayable of £8,768.52 which includes the total interest repayable of £3,768.52.
---
THINK CAREFULLY BEFORE SECURING OTHER DEBTS AGAINST YOUR HOME
REPAYING YOUR DEBTS OVER A LONGER PERIOD CAN REDUCE YOUR PAYMENTS BUT COULD INCREASE THE TOTAL INTEREST YOU PAY. YOUR HOME MAY BE REPOSSESSED IF YOU DO NOT KEEP UP REPAYMENTS ON A MORTGAGE OR ANY OTHER DEBT SECURED ON IT.
---
Promise Money is a trading style of Promise Solutions Ltd – Company number 04822774Promise Solutions, Fullard House, Neachells Lane, Wolverhampton, WV11 3QG
Authorised and regulated by the Financial Conduct Authority – Number 681423The Financial Conduct Authority does not regulate some forms of commercial / buy-to-let mortgages
Website www.promisemoney.co.uk