Common questions about Coronavirus Business Loans (CBILs)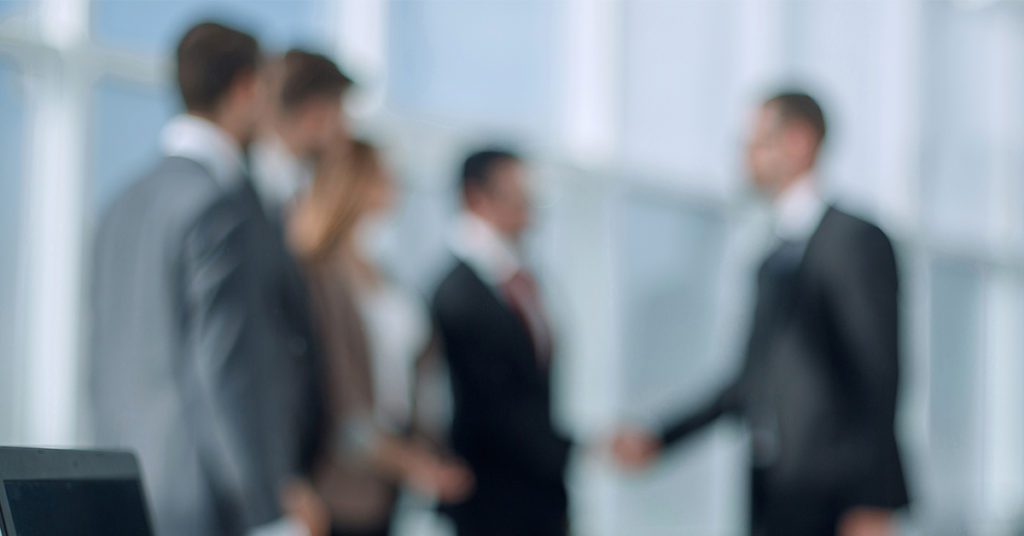 Coronavirus business interruption loans are new.
Even the government is learning as they go.
To make our lives a little easier, let's refer to the Coronavirus business interruption loan scheme as CBILS.
---
How long is the CBILS going to last for?
At the moment, coronavirus business loans are scheduled to run for six months. This may, however, be extended depending on the requirement at the time.
---
What is the basic eligibility test for CBILS?
The scheme is open to smaller businesses from most sectors. See this list. Businesses can apply for loans up to a maximum of £5 million.
The basic criterion for acceptance is as follows:
The business must be based in the UK and have an annual turnover of less than £45 million.
The business should be borrowing on the basis that the application would be considered viable by the lender on a long-term basis. But, the business' prospects have been damaged by the COVID-19 pandemic. Basically, the lender will want to see how the loan will enable your business to trade through without too much difficulty.
The lender needs to be satisfied with themselves before granting a loan under CBILS, that it can't fund your requirements on its normal terms.
---
How long will it take me to get a CBILS loan?
Because this scheme is very new, lenders are still finding their way. Also, there are over 40 lenders involved, each with different criteria. So, finding the right one for your circumstances could take some time. This makes it difficult to be specific on timescales.
However, using the expertise of Promise Money and our relationships with the lenders underwriters, we would expect to get your application placed with the right lender quicker. We would gather the information the lenders require much faster. Additionally, use our existing relationships to help your application get paid out more as soon as possible.
---
Is a CBILS loan the same as a grant?
No. This is a loan, which your company will be expected to repay to the lender. They will go through it's normal processes to recover it. In the event that the lender cannot recover some or all of the debt, the government will step in to guarantee some of the losses.
---
Are the funds from the CBILS going to run out?
No, they shouldn't. The government has said that the funding available through this scheme will be dictated by the amount of demand. Therefore, you don't need to apply, if you don't need the money now. With that being said, take care not to miss the six month deadline.
---
Is CBILS available to sole traders and freelancers?
Yes. The main requirement is that the business activity and finances are operated through a business bank account. The scheme can be accessed by freelancers, sole traders as well as corporate companies, limited partnerships or any other legal entity in business within the UK. Although, they must have an annual turnover of less than £45 million.
There is one stipulation worth noting. Businesses must be trading and generating at least 50% of its turnover from a trading activity.
---
Do I need to give personal guarantees to get a coronavirus business interruption loan?
When you take the loan out, most lenders may ask for personal guarantees. This depends on your circumstances and the loan amount.
---
What's the main reason I would be granted a Coronavirus business interruption loan?
CBILS is intended to help small businesses. Particularly, ones which don't meet the normal acceptance requirements of the lenders for a standard commercial loan facility. The key point which lenders will be looking for in your application, is that the business looks like it will be viable in the longer term. Taking into consideration previous trading, any Coronavirus related difficulties, and the businesses projections for the future.
---
What evidence do I need to show that my business will be viable in the longer term?
The lender will expect to see, by reference to your accounts, bank statements and projections, that the business would've been viable if the COVID-19 pandemic had not happened. The lender is looking to see that any issues caused by COVID-19 are a blip and that your business will recover.
---
Can I still apply for a loan if I took de minimis aid recently?
Any de minimis aid you may have had from the state previously does not alter your eligibility to apply for a coronavirus business interruption loan. It will not be taken into consideration by the lender.
---
Will any other types of aid I am getting regarding COVID-19 affect my ability to apply for a loan?
No it shouldn't. Lenders are not required to consider other types of Government support you may be getting when considering your eligibility for the loan. So grants and other reliefs such as business rates relief will have no impact.
---
What is the difference between the EFG scheme and CBILS?
The EFG scheme has been around for awhile – CBILS is brand-new and differs in the following ways:
The lender is provided with government backed partial guarantee which covers 80% of the outstanding facility balance should the business not be able to repay it. The EFG scheme only went up to 75%.
The EFG scheme included charges for guarantee fees for the business. CBILS does not.
---
Does CBILS cover different types of finance?
Yes, a number of different finance facilities are included. The main ones are;
Standard term loans.
Invoice finance.
Overdrafts.
Asset finance.
You should note that not every lender provides all of these options which is why using a company like Promise Money can save you a lot of time and work.
---
Will the CBILS loan be secured on my assets?
This will depend on your overall situation and the criteria and discretion of the lender. Lenders are being encouraged to offer unsecured lending for loans of up to £250,000. Loads above that amount may require additional security to be taken into consideration. However, you should note that your main residential property cannot be taken as security under the CBILS.
Also, bear in mind, if the lender feels that it can offer you the loan required on its normal lending terms it is required to do so without use of the CBILS.
---
Is the enterprise Finance guarantee scheme (EFG) still available?
No. At the moment the government has suspended the EFG scheme. Therefore, if you wish to apply for finance we would assess your enquiry based on current lending criteria and that available under CBILS.
---
What do I do if I already have an EFG facility?
If you already have this facility you should firstly contact the lender which provided it to see how this may affect any application.
---
Submit a simple enquiry online or talk to the commercial team here at Promise.
---
Error: Contact form not found.
Promise Money is a broker not a lender. Therefore we offer lenders representing the whole of market for mortgages, secured loans, bridging finance, commercial mortgages and development finance. These loans are secured on property and subject to the borrowers status.
More than 50% of borrowers receive offers better than our representative examples
The %APR rate you will be offered is dependent on your personal circumstances.
Mortgages and Remortgages
Representative example
Borrow £270,000 over 300 months at 7.1% APRC representative at a fixed rate of 4.79% for 60 months at £1,539.39 per month and thereafter 240 instalments of £2050.55 at 8.49% or the lender's current variable rate at the time. The total charge for credit is £317,807.66 which includes £2,500 advice / processing fees and £125 application fee. Total repayable £587,807.66
Secured / Second Charge Loans
Representative example
Borrow £62,000 over 180 months at 9.9% APRC representative at a fixed rate of 7.85% for 60 months at £622.09 per month and thereafter 120 instalments of £667.54 at 9.49% or the lender's current variable rate at the time. The total charge for credit is £55,730.20 which includes £2,660 advice / processing fees and £125 application fee. Total repayable £117,730.20
Unsecured Loans
Representative example
Annual Interest Rate (fixed) is 49.7% p.a. with a Representative 49.7% APR, based on borrowing £5,000 and repaying this over 36 monthly repayments. Monthly repayment is £243.57 with a total amount repayable of £8,768.52 which includes the total interest repayable of £3,768.52.
---
THINK CAREFULLY BEFORE SECURING OTHER DEBTS AGAINST YOUR HOME
REPAYING YOUR DEBTS OVER A LONGER PERIOD CAN REDUCE YOUR PAYMENTS BUT COULD INCREASE THE TOTAL INTEREST YOU PAY. YOUR HOME MAY BE REPOSSESSED IF YOU DO NOT KEEP UP REPAYMENTS ON A MORTGAGE OR ANY OTHER DEBT SECURED ON IT.
---
Promise Money is a trading style of Promise Solutions Ltd – Company number 04822774Promise Solutions, Fullard House, Neachells Lane, Wolverhampton, WV11 3QG
Authorised and regulated by the Financial Conduct Authority – Number 681423The Financial Conduct Authority does not regulate some forms of commercial / buy-to-let mortgages
Website www.promisemoney.co.uk