Landlord and Property Investor Loans
Your bank may offer 100's of products and plans.
Promise Money has over 10,000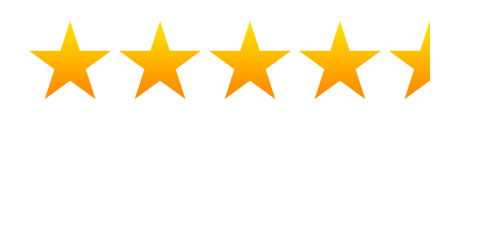 This product is no longer available, and has been replaced by a BTL Credit Facility Product. For more information, click the button below.
Low interest flexible overdraft loan for any landlord, property investor and business.
This overdraft style loan or mortgage allows a landlord, property investor or business to pay low interest and less fees.
Unlike bridging or a standard secured loan the balance can flex up and down without penalty just like an overdraft.
Set up a large secured loan or mortgage facility and then flex the loan balance up and down without penalty and only pay low interest on the balance outstanding at the time.
So how does this low interest secured overdraft loan help a landlord or property investor?
As a landlord, property investor or in general business, often you need a large, fast, flexible and low interest overdraft style loan to maximise your profit.
For example, a typical scenario could be a landlord or property investor needing to know the money is available to buy at auction, or to refurbish a property quickly before remortgaging, selling or letting it.
Consider a pot of money you can dip into as often as you like, when you need it, pay it back when you don't without any penalties, and only pay interest on the amount you are borrowing at the time.
This large overdraft from £25,0000 to £1 million will be better for some because of the flexibility it gives plus potentially lower interest charges
Moreover, it compares very well against traditional secured loans, mortgages and bridging finance which are often either more expensive or too slow to arrange.
These overdraft type loans may be better low cost alternatives to bridging and traditional secured loans
Choose from two main products which are designed to be secured against BTL property by 1st, 2nd or 3rd charge.

● They work like an overdraft – you have a facility
● Flex borrowings up and down with out penalty
● Only pay interest on the balance outstanding
● No valuation in most cases
● Facility limits £25,000 to £1,000,000
● More flexible and lower set up costs than bridging
---
Business Overdraft / Credit Facility
The Business Loan Facility is for business owners who can secure it against their residential home or a buy to let property portfolio up to 75% loan to value.
The loan is available on a first charge, 2nd or 3rd charge basis and up to two applicants per application are allowed with no more than five properties used as security.

There is a capital repayment and interest-only option available with loan terms of between 5 and 30 years, subject to underwriting
---
● Flexi-loan in the first 5 years which then reverts to standard term loan thereafter
● Rates start at 4.95% up to 12% (APR) subject to LTV and score
● Interest-only and capital repayment options are available
● Can be used for any business purpose (incl. MBO finance)
● The loan can be secured over multiple properties (main home or BTL)
● 75% max LTV – Secured by 1st (if Business beneficiary), 2nd, or 3rd charge
● Interest rates starting from 4.95% up to a max of 12% (APR)
● No valuation, arrangement or legal fees
● No non-utilisation fee, no ERC's and no lender fees
---
Property Investor/ Landlord Credit Facility
This Property Investor loan is an interest only, 3 year facility aimed at professional property investors who are borrowing as either individuals or through an SPV.

Therefore, applicants should own at least three buy-to-let properties. (if not try the business overdraft facility or the personal loan secured on their home.

Loans are up to 75% LTV with no restriction on the number of BTL properties used as security to create a facility across a portfolio.
● 3 year term: true revolving credit facility
● Rates of interest starting from 0.66% per month up to a max of 1%
● Interest-only repayment term
● Use for any property investment purpose (incl. deposit funding)
● Secure against multiple properties (BTL portfolio only)75% max LTV by 1st, 2nd, or 3rd charge
● No valuation or legal fees, no non-utilisation fee, no ERCs
● 1% arrangement fee can be added to the loan if required

Get more information on buy to let regulations.
ttps://www.gov.uk/renting-out-a-property
---
Other large secured loans you might be interested in
---
Additional Information
Mortgage & BTL Specialists
More
2 out of 3 borrowers get a lower rate than our representative example of a regulated secured loan below:
Mortgages and Remortgages
Representative example
£80,000 over 240 months at an APRC OF 4.3% and a discounted variable annual interest rate for two years of 2.12% at £408.99 per month followed by 36 payments of £475.59 and 180 payments of £509.44. The total charge for credit is £39,873 which includes a £995 broker / processing fee and £125 application fee. Total repayable £119,873.
Secured / Second Charge Loans
Representative example
£63,000 over 228 months at an APRC OF 6.1% and an annual interest rate of 5.39% (Fixed for five years – variable thereafter) would be £463.09 per month, total charge for credit is £42,584.52 which includes a £2,690 broker / processing fee. Total repayable £105,584.52.
Unsecured Loans
Representative example
Annual Interest Rate (fixed) is 49.7% p.a. with a Representative 49.7% APR, based on borrowing £5,000 and repaying this over 36 monthly repayments. Monthly repayment is £243.57 with a total amount repayable of £8,768.52 which includes the total interest repayable of £3,768.52.The %APR rate you will be offered is dependent on your personal circumstances.
---
THINK CAREFULLY BEFORE SECURING OTHER DEBTS AGAINST YOUR HOME
REPAYING YOUR DEBTS OVER A LONGER PERIOD CAN REDUCE YOUR PAYMENTS BUT COULD INCREASE THE TOTAL INTEREST YOU PAY. YOUR HOME MAY BE REPOSSESSED IF YOU DO NOT KEEP UP REPAYMENTS ON A MORTGAGE OR ANY OTHER DEBT SECURED ON IT.
---
Promise Solutions is a broker offering products which represent the whole of the specialist second mortgage market and is authorised and regulated by the Financial Conduct Authority – Number 681423. If you have been introduced to Promise Money by a third party / affiliate, Promise may pay them a share of any fees or commission it earns. Written terms available on request. Loans are subject to affordability status and available to UK residents aged 18 or over. Promise Money is a trading style of Promise Solutions Ltd.