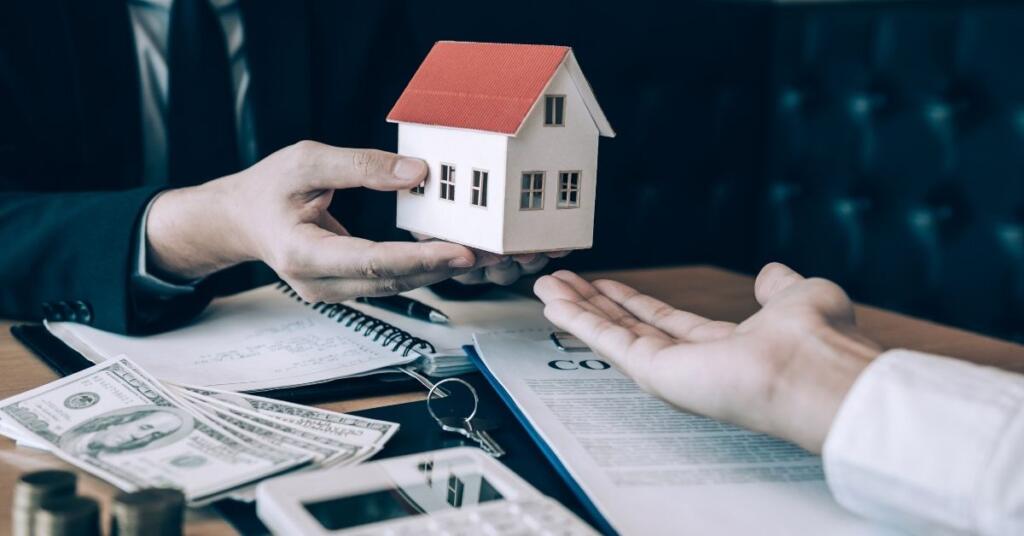 An introduction to Second Mortgages
A secured loan, also known as a second mortgage, is a way of borrowing using your home as security. Around 20 specialist lenders in the UK are able to offer flexible underwriting terms. They can typically also help those who have been turned down elsewhere.
---
What is a secured loan/second charge mortgage?
Secured loans/second charge mortgages have gained popularity since the 1960's. It is when they started being advertised as a borrowing option to the general public. Known as either a 'secured loan' or a 'second charge mortgage' they are now regulated by the Financial Conduct Authority. The same way as the mortgage you might take out to buy your home. As a result borrowers now get much greater protection when applying for a secured loan/second charge mortgage.
Just like a mortgage, a secured loan is secured on your property – hence the name. Details of the loan are registered with the land registry which is known as "registering a charge" on your property. This means, when you sell your house, any buyer can see the loans which are secured and can make sure they are paid off. It is similar to doing an HPI check on a car.
The mortgage used to buy a property is normally the first charge. When you sell, it has priority to be paid off first. Your secured loan will sit behind the first charge, in order of priority. It will be repaid from the proceeds of the sale second – hence its other name "second charge mortgage".
When arranging a secured loan or second charge, one of the most important factors a lender will consider is the amount of equity in your home. This is the difference between the value of your house and the amount of money you owe, which is secured against your home. It is often referred to as the "loan to value ratio" or LTV.
---
Example:
If your home is worth £100,000 and you have a first mortgage of £50,000, your borrowing is 50% of the value of your home – that's 50% LTV.
If in addition to your first mortgage you also have a second charge loan of £20,000 then your total borrowing against the house is £70,000. This represents 70% of its value. So that's called borrowing up to 70% LTV.
---
With second charge lenders the LTV is even more important. Because the first mortgage lender is always repaid first, second charge lenders are taking a greater risk that they might not be repaid if the property value comes down or the amount of either the first charge or second charge loans increase. This explains why second charge mortgage lenders charge higher interest rates if the mortgage requires them to lend a higher percentage of the value (lend to a higher LTV).
When trying to work out whether a first charge or a second charge will be best for you it simply depends on your circumstances – there is no right or wrong. Your broker will help you with this as there are many factors you should consider. Take a look at some examples on our page good and bad about second charge loans.
There are broadly two types of second charge mortgage. These are regulated second charges and non regulated second charges which are intended for different uses and offer different levels of protection to borrowers. Read more on the page regulatory protection for loan borrowers.
2 out of 3 borrowers get a lower rate than our representative example of a regulated secured loan below:
Mortgages and Remortgages
Representative example
£80,000 over 240 months at an APRC OF 4.3% and a discounted variable annual interest rate for two years of 2.12% at £408.99 per month followed by 36 payments of £475.59 and 180 payments of £509.44. The total charge for credit is £39,873 which includes a £995 broker / processing fee and £125 application fee. Total repayable £119,873.
Secured / Second Charge Loans
Representative example
£63,000 over 228 months at an APRC OF 6.1% and an annual interest rate of 5.39% (Fixed for five years – variable thereafter) would be £463.09 per month, total charge for credit is £42,584.52 which includes a £2,690 broker / processing fee. Total repayable £105,584.52.
Unsecured Loans
Representative example
£4,000 over 36 months at an APR OF 49.9% (fixed) and an annual interest rate of 49.9% would be £216.21, total charge for credit is £3,783.56. Total repayable £7,783.56.
---
THINK CAREFULLY BEFORE SECURING OTHER DEBTS AGAINST YOUR HOME
REPAYING YOUR DEBTS OVER A LONGER PERIOD CAN REDUCE YOUR PAYMENTS BUT COULD INCREASE THE TOTAL INTEREST YOU PAY. YOUR HOME MAY BE REPOSSESSED IF YOU DO NOT KEEP UP REPAYMENTS ON A MORTGAGE OR ANY OTHER DEBT SECURED ON IT.
---
If you have been introduced to Promise Money by a third party / affiliate, Promise may pay them a share of any fees or commission it earns. Written terms available on request. Loans are subject to affordability status and available to UK residents aged 18 or over. Promise Money is a trading style of Promise Solutions Ltd. Promise Solutions is a broker offering products which represent the whole of the specialist second mortgage market and is authorised and regulated by the Financial Conduct Authority – Number 681423.