Secured Loans
Your bank may offer 100's of products and plans.
Promise Money has over 10,000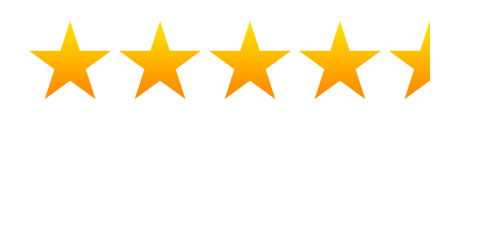 OMS OLD FORM TEST
Secured Loan with Calculator
A secured loan (or second mortgage) is a way of borrowing using a property (often a home) as security. Around 20 lenders offer secured loans in the UK & are often referred to as "specialist lenders". They are able to offer flexible underwriting terms & can usually help those who have been turned down elsewhere.
Your home is at risk if you fail to make repayments on a loan secured on it.
---
Types and features
There are various types of secured loans available. For example:
Capital repayment – each repayment pays backs some of the capital (amount borrowed) and interest. Providing all repayments are made on time the loan will be settled in full at the end of the term.
Interest only – repayments are interest only. Providing all are made on time the balance at the end will be the same as it was at the start. Customers need an "exit route" (a source of money that will settle the loan in full).
Fixed rates – the interest rate charged is fixed for a number of years. When the fixed rate ends the customer pays the lenders standard variable rate.
Variable rates – the interest rate charged can vary up or down.
Tracker rates – the interest rate charged is set at a margin above the Bank of England's base rate. For example if the base rate was 0.5% and the margin 3.5% the customer would pay 4%.
---
Why apply for secured loans?
There are various reasons why clients may find a secured loan more attractive. The most common reason clients may want a secured loan to raise finance is if it provides a better alternative to re-mortgaging i.e. their mortgage has high early repayment charges or they are on a really good rate and don't want to lose it.
Also lenders in this sector tend to be more flexible and many are prepared to consider non-standard applications such as complex income, adverse credit, older ages & unusual loan purposes. This is because, unlike unsecured loans, there is an asset being used as security.
---
With secured loans, you can borrow over a longer period
A secured loan usually ranges from five to 20 years whereas unsecured loans tend to range from one to seven years. Borrowing over an extended period can reduce the size of the monthly repayments … however, it is worth noting that this will also substantially increase the total interest you would need to repay.
---
What can I use the secured loan for?
They are available for virtually all legal purposes. Home improvements, tax bills, new car to name a few.
---
How to apply
In order to qualify for a secured loan you need to be a homeowner over the age of 18 and to access the best products you will need a good credit history. You can apply via your adviser / broker or directly to Promise. Most secured loans are sold on an "advised" basis meaning customers receive advice on the suitability of the loan offered. Our process is:
Adviser gathers in the customer's requirements and circumstances by carrying out a "fact find". This paints a detailed picture of what is required.
We find a suitable loan from our panel of lenders offering over 2250 products.
We communicate this by phone and issue a "suitability report" in writing detailing why we regard the loan as suitable and how it meets the customer's aims and objectives.
Customers complete the application forms and send to us with the supporting evidence needed. On average it takes between 4 and 6 weeks for completion.
---
How long should I borrow for?
Firstly, calculate the realistic amount that you are able to repay – don't underestimate, as this could result in a longer repayment and higher interest! On the other hand, make sure you don't overestimate as you don't want to risk being unable to make the payments … In other words, careful planning is vital!
---
Secured loans – fixed and variable rates
Unlike fixed rate loans (where interest is fixed for the longevity of the loan), the rates of some secured loans are variable … this means they can alter depending on the UK base rates.
When planning to convert a fixed rate debt (eg. a standard personal loan) into a variable rate, always make sure you have complete confidence in your ability to afford the repayments in the event of a base rate increase. Rate fixes are available for certain types of secured loans, but this can sometimes only be for a limited period. Always make sure to check if penalties are included when you choose to pay off an existing debt early, as this is can be fairly common.
---
Don't borrow more than you need for your secured loans!
You should take your secured loan extremely seriously, don't borrow a little extra to 'treat yourself to something' … use the loan purely for the purpose you need it for! In addition to this, if you are unsure of your capacity to repay the secured loan, you may want to strongly reconsider taking this approach – feel free to contact us to discuss any concerns and a member of our team will be happy to advise you.
---
What does the rate depend on?
The interest rate depends on a few factors including your credit score (a), the size and length of your loan and the free equity (b) in your home. These factors are assessed in a variety of ways by your lender, for example the rate may be ideal for borrowers with good credit scores and limited equity but could prove to be uncompetitive for people with high equity and a poor credit score.
Credit Score – There are a variety of factors that can influence your credit score … the most important are income, repayment failures, debts, County Court Judgements, arrears and bankruptcy.
Free Equity – Free equity is calculated using the difference between property value and the outstanding balance owed. You will be offered a better rate if the difference between the two is higher.
---
For more independent advice click here
Error: Contact form not found.
Additional Information
Secured Loan Specialists
More
Promise Money is a broker not a lender. Therefore we offer lenders representing the whole of market for mortgages, secured loans, bridging finance, commercial mortgages and development finance. These loans are secured on property and subject to the borrowers status.
More than 50% of borrowers receive offers better than our representative examples
The %APR rate you will be offered is dependent on your personal circumstances.
Mortgages and Remortgages
Representative example
Borrow £270,000 over 300 months at 7.1% APRC representative at a fixed rate of 4.79% for 60 months at £1,539.39 per month and thereafter 240 instalments of £2050.55 at 8.49% or the lender's current variable rate at the time. The total charge for credit is £317,807.66 which includes £2,500 advice / processing fees and £125 application fee. Total repayable £587,807.66
Secured / Second Charge Loans
Representative example
Borrow £62,000 over 180 months at 9.9% APRC representative at a fixed rate of 7.85% for 60 months at £622.09 per month and thereafter 120 instalments of £667.54 at 9.49% or the lender's current variable rate at the time. The total charge for credit is £55,730.20 which includes £2,660 advice / processing fees and £125 application fee. Total repayable £117,730.20
Unsecured Loans
Representative example
Annual Interest Rate (fixed) is 49.7% p.a. with a Representative 49.7% APR, based on borrowing £5,000 and repaying this over 36 monthly repayments. Monthly repayment is £243.57 with a total amount repayable of £8,768.52 which includes the total interest repayable of £3,768.52.
---
THINK CAREFULLY BEFORE SECURING OTHER DEBTS AGAINST YOUR HOME
REPAYING YOUR DEBTS OVER A LONGER PERIOD CAN REDUCE YOUR PAYMENTS BUT COULD INCREASE THE TOTAL INTEREST YOU PAY. YOUR HOME MAY BE REPOSSESSED IF YOU DO NOT KEEP UP REPAYMENTS ON A MORTGAGE OR ANY OTHER DEBT SECURED ON IT.
---
Promise Money is a trading style of Promise Solutions Ltd – Company number 04822774Promise Solutions, Fullard House, Neachells Lane, Wolverhampton, WV11 3QG
Authorised and regulated by the Financial Conduct Authority – Number 681423The Financial Conduct Authority does not regulate some forms of commercial / buy-to-let mortgages
Website www.promisemoney.co.uk