Remortgages
Your bank may offer 100's of products and plans.
Promise Money has over 10,000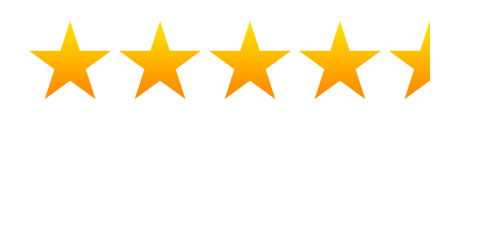 About your Remortgage
The term 'remortgage' simply refers to the act of switching your mortgage to another product or lender. Remortgages have grown more popular in the UK in recent times.
---
What is a remortgage?
This is because people remortgage in order to switch to an improved mortgage rate, more preferable conditions, to increase the size of the loan or for better customer service. This therefore makes it possible to substantially reduce your monthly mortgage payments. You can go to a variety of organisations in order to remortgage. Banks, building societies, specialist lenders and mortgage brokers can all provide a remortgaging service.
In order to ensure that you get a better deal, it is important to understand the costs and repayment terms in order to compare the deals accurately. Depending on the provider, you can usually remortgage up to 95% of your property. If you have repaid a substantial amount of your mortgage, and are aged over 55 you could also consider an equity release plan, rather than a remortgage. These are aimed at retired people who can't afford the repayments on a traditional remortgage.
---
What are the potential benefits of remortgaging?
In order to judge whether remortgaging is right for you, you need to be aware of the costs. It is possible that you may have to pay a solicitors fee and also for a valuation. It is also possible that you may have to pay a fee to the new lender. However, if these costs are calculated properly and then compared to the savings you can make by switching to an improved product or lender, you will be able to see the potential benefits.
Additional Information
Mortgage & BTL Specialists
More
2 out of 3 borrowers get a lower rate than our representative example of a regulated secured loan below:
Mortgages and Remortgages
Representative example
£80,000 over 240 months at an APRC OF 4.3% and a discounted variable annual interest rate for two years of 2.12% at £408.99 per month followed by 36 payments of £475.59 and 180 payments of £509.44. The total charge for credit is £39,873 which includes a £995 broker / processing fee and £125 application fee. Total repayable £119,873.
Secured / Second Charge Loans
Representative example
£63,000 over 228 months at an APRC OF 6.1% and an annual interest rate of 5.39% (Fixed for five years – variable thereafter) would be £463.09 per month, total charge for credit is £42,584.52 which includes a £2,690 broker / processing fee. Total repayable £105,584.52.
Unsecured Loans
Representative example
£4,000 over 36 months at an APR OF 49.9% (fixed) and an annual interest rate of 49.9% would be £216.21, total charge for credit is £3,783.56. Total repayable £7,783.56.
---
THINK CAREFULLY BEFORE SECURING OTHER DEBTS AGAINST YOUR HOME
REPAYING YOUR DEBTS OVER A LONGER PERIOD CAN REDUCE YOUR PAYMENTS BUT COULD INCREASE THE TOTAL INTEREST YOU PAY. YOUR HOME MAY BE REPOSSESSED IF YOU DO NOT KEEP UP REPAYMENTS ON A MORTGAGE OR ANY OTHER DEBT SECURED ON IT.
---
If you have been introduced to Promise Money by a third party / affiliate, Promise may pay them a share of any fees or commission it earns. Written terms available on request. Loans are subject to affordability status and available to UK residents aged 18 or over. Promise Money is a trading style of Promise Solutions Ltd. Promise Solutions is a broker offering products which represent the whole of the specialist second mortgage market and is authorised and regulated by the Financial Conduct Authority – Number 681423.