Mortgages & BTL
Your bank may offer 100's of products and plans.
Promise Money has over 10,000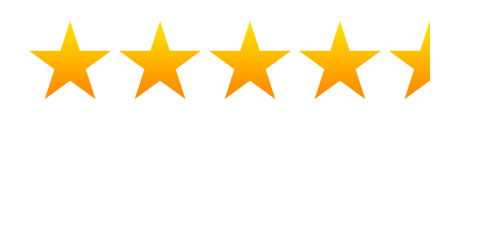 Why choose us?
Your bank may have 100's of loan and mortgage plans – we have over 10,000!
Plus, we have…
30 years of experience
Experts at finding low rates and solving problems
Friendly and fast advice
Promise Money have mortgage and secured loan plans available for everyone, including those with credit issues…
Using one of the most comprehensive lending panels in the UK, we can search for the best deal for you.
---
About Residential or BTL Mortgages
Mortgages fall broadly in to two different camps. Namely, regulated by the Financial Conduct Authority (FCA) and non regulated. The nature and extent of regulation is mainly determined by the purpose of the borrowing or type of property being offered as security and it affects the process of borrowing and the amount of regulatory protection you might get. After reading this section go to regulatory protection for Mortgage borrowers.
Residential mortgages
These are normally secured against an owner occupied house or a home which is / will be lived in by a relative. Such mortgages are regulated and you should expect to receive full advice and recommendation on a suitable mortgage from your broker.
Buy to Let Mortgages
Buy to Let mortgages work in a similar way to residential mortgages. However the big difference is that they are mostly unregulated due to the business nature of the borrowing and are often offered and arranged on a non advised basis. Note: If the property is let to a relative it may fall back in to the regulated arena.
---
2 out of 3 borrowers get a lower rate than our representative example of a regulated secured loan below:
Mortgages and Remortgages
Representative example
£80,000 over 240 months at an APRC OF 4.3% and a discounted variable annual interest rate for two years of 2.12% at £408.99 per month followed by 36 payments of £475.59 and 180 payments of £509.44. The total charge for credit is £39,873 which includes a £995 broker / processing fee and £125 application fee. Total repayable £119,873.
Secured / Second Charge Loans
Representative example
£63,000 over 228 months at an APRC OF 6.1% and an annual interest rate of 5.39% (Fixed for five years – variable thereafter) would be £463.09 per month, total charge for credit is £42,584.52 which includes a £2,690 broker / processing fee. Total repayable £105,584.52.
Unsecured Loans
Representative example
£4,000 over 36 months at an APR OF 49.9% (fixed) and an annual interest rate of 49.9% would be £216.21, total charge for credit is £3,783.56. Total repayable £7,783.56.
---
THINK CAREFULLY BEFORE SECURING OTHER DEBTS AGAINST YOUR HOME
REPAYING YOUR DEBTS OVER A LONGER PERIOD CAN REDUCE YOUR PAYMENTS BUT COULD INCREASE THE TOTAL INTEREST YOU PAY. YOUR HOME MAY BE REPOSSESSED IF YOU DO NOT KEEP UP REPAYMENTS ON A MORTGAGE OR ANY OTHER DEBT SECURED ON IT.
---
If you have been introduced to Promise Money by a third party / affiliate, Promise may pay them a share of any fees or commission it earns. Written terms available on request. Loans are subject to affordability status and available to UK residents aged 18 or over. Promise Money is a trading style of Promise Solutions Ltd. Promise Solutions is a broker offering products which represent the whole of the specialist second mortgage market and is authorised and regulated by the Financial Conduct Authority – Number 681423.