Good and bad with Bridging Loans
Good and bad with Bridging Loans
Bridging loans are most definitely a good short term option used to facilitate something else happening. They are mainly used to raise short term capital quickly, when it is not available through conventional borrowing.
Bridging is not the cheapest method of borrowing, so people thinking of bridging should have something to gain by doing so. If buying something to make a profit, bridging can be a good option. But remember to factor in the cost of funds in to your profit figures.
---
New to bridging? Learn the basics fast with these explainer videos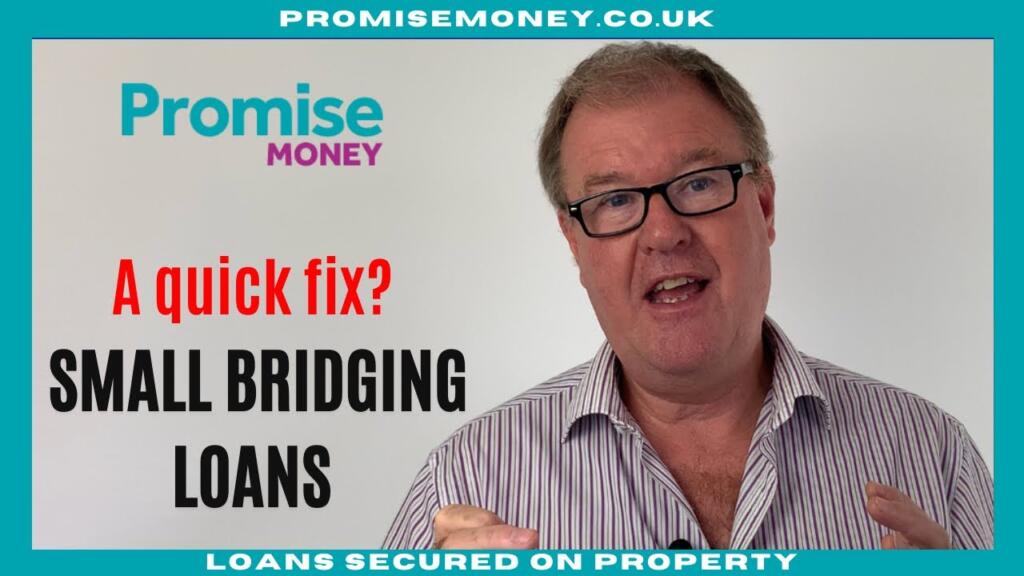 ---
Features people like about bridging loans include:
Specialist lenders are generally geared up to complete applications faster than mainstream lenders. Find out more about how fast bridging finance can be completed here.
The proposed monthly payments can be added to the loan so they don't need to be made monthly. This aids cash flow or helps borrowers who can't afford the additional cost of a bridging loan.
Lenders may be more flexible about the property condition – good for refurbishments.
If buying at auction the loan can be agreed before you buy.
If you have arrears or bad credit, lenders are more relaxed. This is because the loan repayments are built in to the loan.
Lenders are more open to using a number of properties as security.
The general rule is that if you have plenty of equity, a definite means of repaying the loan quickly and offer suitable security it is likely you can get a bridging loan. However, that doesn't mean it is the best solution so you speak to an expert about the alternatives.
---
Things you may not like about bridging loans…
If you are thinking about a bridging loan, ask yourself why you need the money now.
It may be you need to complete quickly to make a large profit on a business deal.
It may be that you need to repay something quickly and there are serious repercussions if you don't.
You may have your heart set on buying a dream home.
Whatever the reason, make sure you factor in the costs of bridging in to the equation. Bridging is short term borrowing so whatever fees and interest you pay, needs to stack up against the benefit of the deal or purchase you are contemplating.
Points to consider when weighing up the pro's and con's:
It is short term borrowing – do you definitely have a plan and the means to repay the loan at the end of the term?
The interest rates and fees are nearly always higher than mainstream unsecured, mortgage or second charge lenders – have you exhausted these options?
Have you considered the default interest rates if you can't repay the loan when it's due?
If your interest payments have been added to the loan, you are paying interest on this too and it will form part of the total loan amount you borrow.
Do you understand the total cost of the facility and have you weighed this up against your proposed project or loan purpose? Does it still make sense?
You can get indicative rates and repayments without submitting a full application – jusk to speak to one of our experts.

2 out of 3 borrowers get a lower rate than our representative example of a regulated secured loan below:
Mortgages and Remortgages
Representative example
£80,000 over 240 months at an APRC OF 4.3% and a discounted variable annual interest rate for two years of 2.12% at £408.99 per month followed by 36 payments of £475.59 and 180 payments of £509.44. The total charge for credit is £39,873 which includes a £995 broker / processing fee and £125 application fee. Total repayable £119,873.
Secured / Second Charge Loans
Representative example
£63,000 over 228 months at an APRC OF 6.1% and an annual interest rate of 5.39% (Fixed for five years – variable thereafter) would be £463.09 per month, total charge for credit is £42,584.52 which includes a £2,690 broker / processing fee. Total repayable £105,584.52.
Unsecured Loans
Representative example
£4,000 over 36 months at an APR OF 49.9% (fixed) and an annual interest rate of 49.9% would be £216.21, total charge for credit is £3,783.56. Total repayable £7,783.56.
---
THINK CAREFULLY BEFORE SECURING OTHER DEBTS AGAINST YOUR HOME
REPAYING YOUR DEBTS OVER A LONGER PERIOD CAN REDUCE YOUR PAYMENTS BUT COULD INCREASE THE TOTAL INTEREST YOU PAY. YOUR HOME MAY BE REPOSSESSED IF YOU DO NOT KEEP UP REPAYMENTS ON A MORTGAGE OR ANY OTHER DEBT SECURED ON IT.
---
If you have been introduced to Promise Money by a third party / affiliate, Promise may pay them a share of any fees or commission it earns. Written terms available on request. Loans are subject to affordability status and available to UK residents aged 18 or over. Promise Money is a trading style of Promise Solutions Ltd. Promise Solutions is a broker offering products which represent the whole of the specialist second mortgage market and is authorised and regulated by the Financial Conduct Authority – Number 681423.