Are you avoiding clients with adverse credit?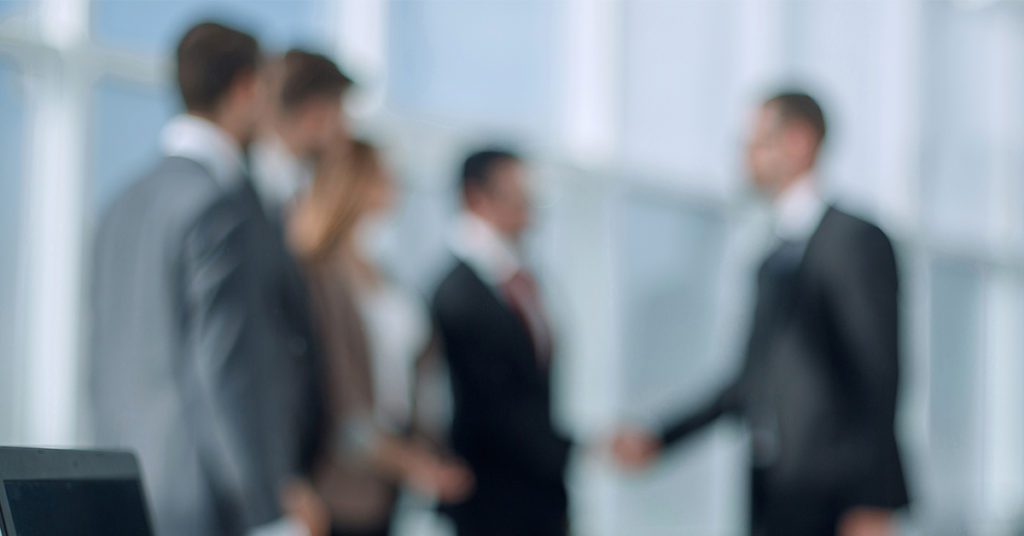 Are you avoiding clients?
How many of your clients have adverse credit? If you're a mortgage broker I'd wager a bet that very few do. Ask any master broker that serves the broker market and they'll tell you adverse clients are few and far between. Indeed, even when clients are sent our way because they've been declined a first charge mortgage they very rarely fall into the adverse category. So what does this mean? Can we assume that homeowners with credit problems are as rare as hen's teeth? You could certainly be forgiven for thinking so but the direct loan market tells us otherwise. In fact those brokers who rely on internet generated leads are awash with customers with credit problems. Furthermore lenders which specialise in only adverse cases are almost totally reliant on consumer facing loan brokers.
This type of business is clearly out there so why aren't brokers engaging with it? Why are they giving up the opportunity to tap into a market with such potential?
As is often the case, I fear many of the factors deterring brokers from this hugely lucrative market are actually based on misconceptions.
Some will think loans for adverse customers are too expensive and as such would rather steer clear. This is certainly not the case. Indeed, many of these products come with zero lender fees and packaging fees have dropped sharply in recent months while the unbundling of fees – a requirement of MCD regulation – has made fees more transparent than ever before.
And, since such loans tend to be settled in a short space of time the rate of the product is less of an issue.
What's more many lenders actually ignore adverse over 12 months so that client you are turning away for fear of having to deal with adverse credit issues may not even be adverse in the eyes of the lender. You're essentially just passing up good business.
Some brokers may be in the dark about the type of products that exist. From mild adverse at prime rates, paying off IVA's right up to heavy adverse including arrears in the last three months there is a huge choice available for borrowers with less than perfect credit profiles. Adverse lenders appreciate that customers have problems but where they can demonstrate affordability and that the problem is behind them they will lend. Brokers should not be put off by an incorrect notion that there is nothing that can be done.
It may be that brokers see adverse clients as too much hassle. I think intermediaries often fail to see the value in helping a client out of hard times. Bringing a customer back into the mainstream market by repairing their credit, paying off debt management loans and setting up a future remortgage will guarantee you their gratitude and, in most cases, a customer for life.
Perhaps the most problematic assumption is that this market is somewhat murky and dangerous. Brokers are reluctant to get involved in a sector which they see as risky to the client. Of course, the new regime in the second charge market which requires second charge brokers to advise and ensure loans are suitable means customers have more protection than ever before to prevent them from taking out a second charge solution which is inappropriate.
At present these customers are going online and cutting brokers out but the fees they pay will be just as high, if not higher due to the commercial terms brokers have with comparison sites. And, of course, going online and dealing with a B2C loan broker means those clients who may perhaps have benefited from a remortgage will be pushed down the loan route regardless of whether it's the most suitable option or not.
The adverse credit market is significantly under-served and as such presents brokers with a huge opportunity. Don't be put off by inaccurate misconceptions or outdated views. Embracing clients with credit problems and exploring second charges as a means of credit repair enables you to find a solution for your client today, secure an additional income stream and line up some new business for the future. After all, once the client is back on the straight and narrow who else are they going to come to for a mortgage than the person who helped put them there?
01902 585052
---
---
2 out of 3 borrowers get a lower rate than our representative example of a regulated secured loan below:
Mortgages and Remortgages
Representative example
£80,000 over 240 months at an APRC OF 4.3% and a discounted variable annual interest rate for two years of 2.12% at £408.99 per month followed by 36 payments of £475.59 and 180 payments of £509.44. The total charge for credit is £39,873 which includes a £995 broker / processing fee and £125 application fee. Total repayable £119,873.
Secured / Second Charge Loans
Representative example
£63,000 over 228 months at an APRC OF 6.1% and an annual interest rate of 5.39% (Fixed for five years – variable thereafter) would be £463.09 per month, total charge for credit is £42,584.52 which includes a £2,690 broker / processing fee. Total repayable £105,584.52.
Unsecured Loans
Representative example
£4,000 over 36 months at an APR OF 49.9% (fixed) and an annual interest rate of 49.9% would be £216.21, total charge for credit is £3,783.56. Total repayable £7,783.56.
---
THINK CAREFULLY BEFORE SECURING OTHER DEBTS AGAINST YOUR HOME
REPAYING YOUR DEBTS OVER A LONGER PERIOD CAN REDUCE YOUR PAYMENTS BUT COULD INCREASE THE TOTAL INTEREST YOU PAY. YOUR HOME MAY BE REPOSSESSED IF YOU DO NOT KEEP UP REPAYMENTS ON A MORTGAGE OR ANY OTHER DEBT SECURED ON IT.
---
If you have been introduced to Promise Money by a third party / affiliate, Promise may pay them a share of any fees or commission it earns. Written terms available on request. Loans are subject to affordability status and available to UK residents aged 18 or over. Promise Money is a trading style of Promise Solutions Ltd. Promise Solutions is a broker offering products which represent the whole of the specialist second mortgage market and is authorised and regulated by the Financial Conduct Authority – Number 681423.