Where do we go from here?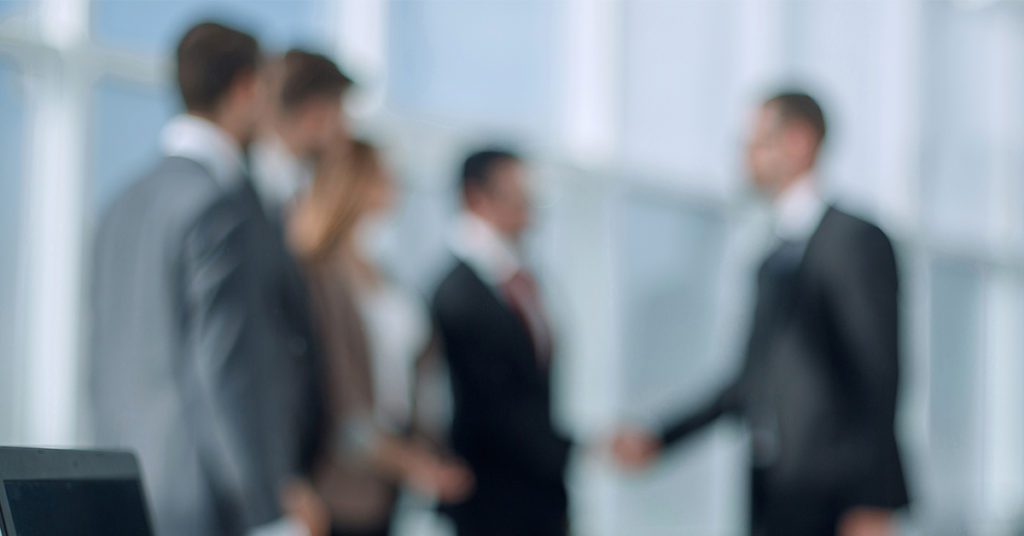 Where do we go?
I'm sure that's a question pretty much everyone in the country is asking themselves right now following last month's politics news and most will be drawing a blank (aside from the obvious answer of "to the polls again!"). It seems uncertainty is a way of life for us all nowadays!
However, my question was aimed more specifically at the second charge market. And it's not necessarily uncertainty that has us asking it but rather a genuine dearth of ideas.
In the 14 months since the implementation of the Mortgage Credit Directive the second charge market has reacted in exactly the way it was expected to – and the way the first charge mortgage world wanted it to.
Rates have dropped to record lows, with fixed and discounted rates now available from as low as 3.74% and variable rates from 3.83%
Loan amounts have increased considerably with maximum loans now often over £2 million.
Indeed, some criteria has actually moved beyond firsts. Seconds currently offer lower rates for near prime (3.83% – 3.90%) with recent CCJ's and mortgage arrears only 12 months ago whilst a number of lenders will accept heavy adverse.
Lenders have moved to a place where there is more opportunity to avoid LTI caps and some feature no income multiples. They're moving forward with applications without a valuation and in some cases without consent of the first mortgagee – equitable charge – which virtually eliminates repossession as an option.
More recently we've seen more action in the 90% LTV area. First Stop launched a new 90% LTV product and now Prestige has come in at 9.8% when rates were previously in the high teens.
The market has made incredible progress and should be seeing a surge in customer interest as a result but we haven't seen that on the scale that we hoped. So there must be more that lenders, master brokers and networks could do to engage traditional first mortgage brokers?
Education, of course, remains key and the second charge industry continues to work hard to educate and inform brokers of the benefits of seconds – and the progress that has been made. Given the work of lenders and networks in doing this so far and, of course, the coverage of the sector in publications like this I think it's a fair assumption that a large number of brokers will be aware of the changes to products and criteria over the last year or so but this must continue. If brokers are unaware of the benefits of second charge it's up to our industry to change that.
We're starting to see the second charge sector represented better both at existing industry events and through the creation of specialist specific events – perhaps more of this will increase the prominence of the sector but also give brokers more opportunity to engage in conversations with second charge players, build relationships and develop partnerships.
It may be that some brokers are waiting to see what comes next. This would be understandable given how much progress has been made so far. However, I'm not sure we will see much more change. The market has moved in line with firsts and rates are nearly as low as they can go.
Perhaps there's a mistaken element of self-protection at play. The first charge industry may not want consumers to opt for a second charge as they don't want to see remortgage volumes reduced. But if a consumer wants a loan they will find a way to get it. And where are they likely to go if they don't think they can go to their mortgage broker? Online of course. What if a remortgage was actually a more suitable option for that client? What about the income protection and other ancillary products you'll miss out on?
Comparison sites clearly cannot offer a whole of market approach to clients so it's likely they'll come away with a deal that represents less value than the solution a broker could have found them. There really needs to be an industry wide approach to promote the value of whole of market advice from an experienced brokers.
I wonder, too, if we need greater communication now between mortgage brokers and the second charge sector – an open and frank discussion on what lenders, networks, packagers and master brokers can do and what mortgage brokers can do in order to move forward. A collaborative approach may be what's missing.
To borrow an overused phrase in this market, we are on the cusp of a new dawn for the seconds market, which has moved massively to accommodate mortgage intermediaries. If traditional first mortgage brokers are now ready to engage properly with seconds it has never been easier. They don't need to push on the door. It's wide open.
01902 585052
---
---
2 out of 3 borrowers get a lower rate than our representative example of a regulated secured loan below:
Mortgages and Remortgages
Representative example
£80,000 over 240 months at an APRC OF 4.3% and a discounted variable annual interest rate for two years of 2.12% at £408.99 per month followed by 36 payments of £475.59 and 180 payments of £509.44. The total charge for credit is £39,873 which includes a £995 broker / processing fee and £125 application fee. Total repayable £119,873.
Secured / Second Charge Loans
Representative example
£63,000 over 228 months at an APRC OF 6.1% and an annual interest rate of 5.39% (Fixed for five years – variable thereafter) would be £463.09 per month, total charge for credit is £42,584.52 which includes a £2,690 broker / processing fee. Total repayable £105,584.52.
Unsecured Loans
Representative example
£4,000 over 36 months at an APR OF 49.9% (fixed) and an annual interest rate of 49.9% would be £216.21, total charge for credit is £3,783.56. Total repayable £7,783.56.
---
THINK CAREFULLY BEFORE SECURING OTHER DEBTS AGAINST YOUR HOME
REPAYING YOUR DEBTS OVER A LONGER PERIOD CAN REDUCE YOUR PAYMENTS BUT COULD INCREASE THE TOTAL INTEREST YOU PAY. YOUR HOME MAY BE REPOSSESSED IF YOU DO NOT KEEP UP REPAYMENTS ON A MORTGAGE OR ANY OTHER DEBT SECURED ON IT.
---
If you have been introduced to Promise Money by a third party / affiliate, Promise may pay them a share of any fees or commission it earns. Written terms available on request. Loans are subject to affordability status and available to UK residents aged 18 or over. Promise Money is a trading style of Promise Solutions Ltd. Promise Solutions is a broker offering products which represent the whole of the specialist second mortgage market and is authorised and regulated by the Financial Conduct Authority – Number 681423.