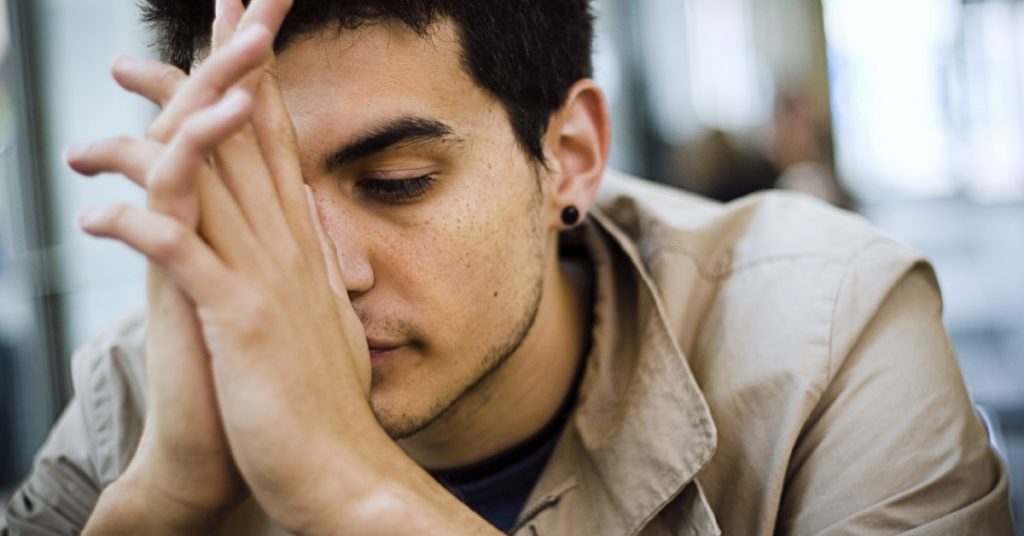 Uncertainty
We live in uncertain times. None of us have any idea how Brexit will pan out, if at all. We have no clue who will be heading up either of the main political parties this time next month, let alone this time next year. And we don't know what on earth the leader of the most powerful country in the world will do next. Yet, I always believed there were some things that were just indisputable. Things that we were certain about, that were not open for debate. One of those things, I thought, was the way in which mortgage brokers should now be offering seconds. Yet lately it seems this debate, which should have been put to bed long ago, has reared its head again.

Let's be clear. The TCF approach is to consider seconds and further advances consistently along side first mortgages and offer which ever is suitable. This doesn't necessarily mean advising on a second if it's not your area of expertise as there are plenty of referral options. It does mean identifying when a remortgage isn't suitable and coming up with an alternative. By following this process your client can rest assured that they've got the very best solution for their circumstances.
However, it seems there is some uncertainty around this in some corners of the market. Apparently there are some in the industry who still believe a second should essentially be a last resort. They believe a broker should only offer a second charge if – and only if – there is no way of doing a remortgage. That means whenever possible borrowers are shoehorned into a remortgage, potentially at higher rates than the existing mortgage, simply because a product exists. A second will not even be considered.
Now, it can't just be me who sees the flaws in this approach. Are we really suggesting borrowers who have a cracking tracker rate should give it up to remortgage when a second would have been perfectly suitable? Or that a borrower requiring a higher LTV advance should move the entire borrowing on to a high LTV rate when they could have kept the low LTV mortgage and just borrowed the extra amount at higher rates?
With rates lower than ever and the sector now regulated by the same regulator as first charge mortgages there is absolutely no reason for seconds to be seen as a backup plan. A mathematical comparison can be done on most sourcing platforms and there are numerous options how to proceed from there. Brokers can advise on seconds themselves or refer clients when a second is more suitable. So why is this debate still happening?
I guess we can't really be sure of anything anymore.
01902 585052
---
---
2 out of 3 borrowers get a lower rate than our representative example of a regulated secured loan below:
Mortgages and Remortgages
Representative example
£80,000 over 240 months at an APRC OF 4.3% and a discounted variable annual interest rate for two years of 2.12% at £408.99 per month followed by 36 payments of £475.59 and 180 payments of £509.44. The total charge for credit is £39,873 which includes a £995 broker / processing fee and £125 application fee. Total repayable £119,873.
Secured / Second Charge Loans
Representative example
£63,000 over 228 months at an APRC OF 6.1% and an annual interest rate of 5.39% (Fixed for five years – variable thereafter) would be £463.09 per month, total charge for credit is £42,584.52 which includes a £2,690 broker / processing fee. Total repayable £105,584.52.
Unsecured Loans
Representative example
£4,000 over 36 months at an APR OF 49.9% (fixed) and an annual interest rate of 49.9% would be £216.21, total charge for credit is £3,783.56. Total repayable £7,783.56.
---
THINK CAREFULLY BEFORE SECURING OTHER DEBTS AGAINST YOUR HOME
REPAYING YOUR DEBTS OVER A LONGER PERIOD CAN REDUCE YOUR PAYMENTS BUT COULD INCREASE THE TOTAL INTEREST YOU PAY. YOUR HOME MAY BE REPOSSESSED IF YOU DO NOT KEEP UP REPAYMENTS ON A MORTGAGE OR ANY OTHER DEBT SECURED ON IT.
---
If you have been introduced to Promise Money by a third party / affiliate, Promise may pay them a share of any fees or commission it earns. Written terms available on request. Loans are subject to affordability status and available to UK residents aged 18 or over. Promise Money is a trading style of Promise Solutions Ltd. Promise Solutions is a broker offering products which represent the whole of the specialist second mortgage market and is authorised and regulated by the Financial Conduct Authority – Number 681423.