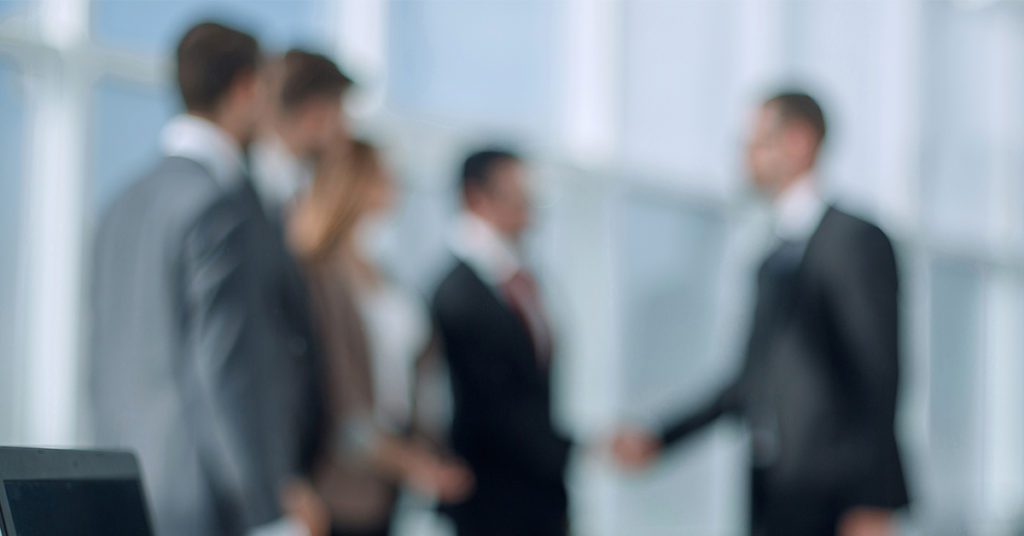 The Threat of CMC'S
The financial services sector is home to some of the most experienced and professional individuals around. They've weathered crisis after crisis, dealt with countless new rules and changes and are highly regulated to do right by their customers. Unfortunately it is also home to a group of businesses, some of which have encouraged consumers to produce fictitious complaints and claims on an industrial level. I'm talking of course about claims management firms (CMCs).
A recent article I read in another trade magazine claimed mortgage brokers are feeling concerned as claims management companies that once handled PPI claims are now moving into other areas now the government has set a deadline for claims. From 2019 these firms will have no business in the payment protection sector (and surely the life is ebbing away from that area already). The mortgage industry is apparently a target with areas such as interest only mortgage and self cert coming under the spotlight as well as 'general bad financial advice'.
Unfortunately, if this is the case, every broker is a target. It doesn't matter what you think you've done and how well you believe you've acted you are at risk. These companies will try to persuade perfectly satisfied customers to claim purely for financial gain. We've seen it happen in other industries and, unless regulation puts a stop to it, we'll see it happen again. They will conduct nothing short of a fishing expedition to find clients and, when there's the promise of some cash involved, find clients they will.
Take the PPI crisis. Are we honestly to believe that all of these claimants were conned into taking out these insurance policies? In the "tick box" unsecured lending sector maybe but in the predominantly face to face mortgage sector it's likely that the product was suitable and properly explained. However, when approached by a firm who promises borrowers hundred if not thousands of pounds if they believed their policy was mis-sold, many suddenly change their story.
What is to stop the same thing happening in the mortgage market? Let's be honest, times are incredibly hard for many people at the moment. Wages have stagnated, inflation is high, household debt is soaring. If someone who took out a mortgage several years ago is approached by a CMC and advised that if that mortgage was mis-sold they could pocket a small fortune, are they really going to pass up the opportunity to get out of their financial mess? I don't think so.
Now I know the vast majority of brokers are upstanding and professional and will have conducted themselves appropriately in every sale but the fact is that doesn't matter. None of it matters unless you have proof and that's where so many firms have been caught out in the past. Hopefully lessons have been learned and brokers are better prepared for the future..
You see, when it comes to these claims the consumer is in the driving seat. The onus is not on the client or the CMC to prove the mortgage was mis-sold but rather it is on you to prove it wasn't. And your word means little without evidence.
As we move forward with Open Banking and the General data Protection Regulations clients (and other firms) will be able to access their financial information with far more ease so we are only likely to see the claims industry soar. There will be little to stop CMC's requesting your entire client file to then dissect it in search of an opportunity to apportion blame.
Whilst we can hope that regulation of CMC's by the FCA will put a stop to the sharp marketing practices and creation of false claims, brokers must still do everything they can to protect themselves from unscrupulous ambulance chasers.
Refine your process so that is is fool proof. Record phone calls where possible. Have a script that you and all of your employees use so that there is no room for error.
Ensure both your fact find and your suitability letter to the client are detailed, probing, deal with the high risk areas and are kept on record.
For every product you recommend you need to be able to prove it was the right product and you can only do this by documenting and recording every step of the process. And, of course, ensure every effort is taken to make sure the product you recommend is the correct product. Don't cut corners. Don't ignore certain areas of business because they seem too complex or too much hassle. Explore every potential option for your client and prove why it will or won't work.
When it comes to second charges, is your disclosure of scope of services up to date and if you offer seconds does your suitability letter explain why a first or second charge has been recommended? Remember every sale tells a story and you must make sure that story is there for the Ombudsman to see.
Consumers are easily swayed by offers of money from CMC's so don't leave yourself exposed. CMC's work on the basis you are guilty until proven innocent so when it comes to recording your sales process, you can never be too detailed or too careful.
01902 585052
---
---
2 out of 3 borrowers get a lower rate than our representative example of a regulated secured loan below:
Mortgages and Remortgages
Representative example
£80,000 over 240 months at an APRC OF 4.3% and a discounted variable annual interest rate for two years of 2.12% at £408.99 per month followed by 36 payments of £475.59 and 180 payments of £509.44. The total charge for credit is £39,873 which includes a £995 broker / processing fee and £125 application fee. Total repayable £119,873.
Secured / Second Charge Loans
Representative example
£63,000 over 228 months at an APRC OF 6.1% and an annual interest rate of 5.39% (Fixed for five years – variable thereafter) would be £463.09 per month, total charge for credit is £42,584.52 which includes a £2,690 broker / processing fee. Total repayable £105,584.52.
Unsecured Loans
Representative example
£4,000 over 36 months at an APR OF 49.9% (fixed) and an annual interest rate of 49.9% would be £216.21, total charge for credit is £3,783.56. Total repayable £7,783.56.
---
THINK CAREFULLY BEFORE SECURING OTHER DEBTS AGAINST YOUR HOME
REPAYING YOUR DEBTS OVER A LONGER PERIOD CAN REDUCE YOUR PAYMENTS BUT COULD INCREASE THE TOTAL INTEREST YOU PAY. YOUR HOME MAY BE REPOSSESSED IF YOU DO NOT KEEP UP REPAYMENTS ON A MORTGAGE OR ANY OTHER DEBT SECURED ON IT.
---
If you have been introduced to Promise Money by a third party / affiliate, Promise may pay them a share of any fees or commission it earns. Written terms available on request. Loans are subject to affordability status and available to UK residents aged 18 or over. Promise Money is a trading style of Promise Solutions Ltd. Promise Solutions is a broker offering products which represent the whole of the specialist second mortgage market and is authorised and regulated by the Financial Conduct Authority – Number 681423.