Second charges – pleasure or pain?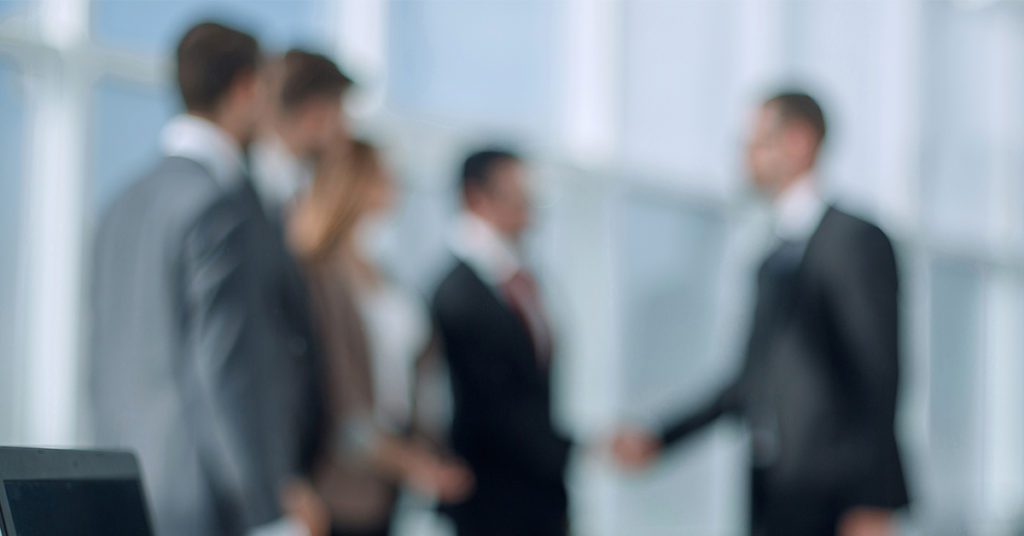 Pleasure or pain?
Are you motivated by pleasure or motivated by the avoidance of pain? Are you driven to succeed by the thoughts of wealth and financial freedom or is it your competitive nature and refusal to accept failure which pushes you on?
Much has been said about the benefits of offering seconds and, for some brokers, this may be the turn on they need. However many people are more motivated to take action if they feel they are losing or risking something.
So let's focus for a moment on the pain brokers might suffer across their whole business by not offering second charges. I'll put aside the fact that most brokers should have already embedded a process to compare second charges with each capital raising remortgage. We know that many haven't done so and any consequences of this will come back to them in due course, which could be a massive pain. Instead consider the benefits you are unlikely to enjoy by refusing to embed secured loans in a mortgage business when one of your competitors has embraced loans.
Less remortgage enquiries
If the average homeowner wants to raise £25 to £30K their first thought is normally "I need a loan". Not a remortgage. So off to Google or their bank they go. If you don't promote second charges that is exactly what will probably happen.
Promote second charges along side remortgages and new or existing clients will then come to you for a loan instead – and the first thing you'll do is look if a remortgage may be more suitable. So you get more free mortgage leads and those which don't fit can still be offered a secured loan.
Less free referrals
How many accountants, solicitors, estate agent and other brokers do you know? What is happening to their client's who ask for a loan – the chances are they are not coming your way.
Tell all of your potential introducers that you can offer loans, handle complex income and adverse scenarios, deal with unusual loan purposes or property construction problems. Get known as the "can do" person and more loan referrals will come your way – you will convert a good percentage of these to a remortgage. If you don't someone else will.
Client retention and future sales will suffer
It's important to remember that most second charges are still generated by comparison sites. Not by mortgage brokers. And because the general public don't know their brokers can offer loans, guess what, they apply online and end up dealing with one of your competitors who may ultimately offer a remortgage. You may be oblivious to the fact you have missed the remortgage opportunity, lost the client and your protection has been churned – until it's too late.
Promote second charge loans to make sure your existing clients talk to you first and remain one of your clients and you avoid claw backs.
Overall conversion rates will be lower
If second charges are not firmly on a broker's radar it's virtually guaranteed there are capital raising remortgages going in the bin. Flexible criteria and manual underwriting of secured loans opens up more options to place an application at rates often lower than the comparable first charge. 3.83% is available with multiple missed mortgage payments over 12 months ago provided they are up to date now. Similarly 3.9% is available even with 3 CCJ's totalling £20K in the last 6 months as long as they are now settled – and there's no credit score required.
Get close to a second charge expert and you will convert more of the business you receive.
Miss out on future remortgage sales
By promoting seconds properly the enquiries will undoubtedly come. Some you will offer a remortgage. Some you will offer a second charge because a remortgage isn't suitable right now.
Every time you arrange a secured loan, not only have you met your clients immediate needs, you have also set up a remortgage review for a year or so down the road. With low ERC's and lower fees, second charges are often used as a short term fix until the circumstances are better to consider a remortgage.
Sell less protection and add on's
If you accept that promoting seconds along side firsts will generate more remortgage and loan enquiries, then naturally you will get more opportunities to sell additional protection products. If you don't promote secured loans it follows that you will sell less protection and other add on's.
Having second charges as part of your core offering will generate more mortgages and more protection sales. But don't forget, just offering a second charge is still an easy opportunity to revisit and top up the protection you have sold in the past.
These are 6 obvious benefits of taking second charges seriously in your business and each one will make your business stronger and earn you more commission. Doing nothing can make a mortgage business weaker, less profitable, less sustainable and may also raise questions with the regulator.
Implementing second charges into your business costs little more than some thinking time. Adding secured loans to your website, letter heads, business cards etc is simple. Talking about loans is easy too once they become a conscious part of your offering.
If getting involved in the sales process is more than you want at this stage, a master broker like Promise can deal with the entire fact find, advice and processing for you. With little extra work on your part plus no cross sell guarantees you can avoid the pain with minimal effort. Why wait until the pain is unbearable when preventative medicine is so easy to take.
01902 585052
---
---
2 out of 3 borrowers get a lower rate than our representative example of a regulated secured loan below:
Mortgages and Remortgages
Representative example
£80,000 over 240 months at an APRC OF 4.3% and a discounted variable annual interest rate for two years of 2.12% at £408.99 per month followed by 36 payments of £475.59 and 180 payments of £509.44. The total charge for credit is £39,873 which includes a £995 broker / processing fee and £125 application fee. Total repayable £119,873.
Secured / Second Charge Loans
Representative example
£63,000 over 228 months at an APRC OF 6.1% and an annual interest rate of 5.39% (Fixed for five years – variable thereafter) would be £463.09 per month, total charge for credit is £42,584.52 which includes a £2,690 broker / processing fee. Total repayable £105,584.52.
Unsecured Loans
Representative example
£4,000 over 36 months at an APR OF 49.9% (fixed) and an annual interest rate of 49.9% would be £216.21, total charge for credit is £3,783.56. Total repayable £7,783.56.
---
THINK CAREFULLY BEFORE SECURING OTHER DEBTS AGAINST YOUR HOME
REPAYING YOUR DEBTS OVER A LONGER PERIOD CAN REDUCE YOUR PAYMENTS BUT COULD INCREASE THE TOTAL INTEREST YOU PAY. YOUR HOME MAY BE REPOSSESSED IF YOU DO NOT KEEP UP REPAYMENTS ON A MORTGAGE OR ANY OTHER DEBT SECURED ON IT.
---
If you have been introduced to Promise Money by a third party / affiliate, Promise may pay them a share of any fees or commission it earns. Written terms available on request. Loans are subject to affordability status and available to UK residents aged 18 or over. Promise Money is a trading style of Promise Solutions Ltd. Promise Solutions is a broker offering products which represent the whole of the specialist second mortgage market and is authorised and regulated by the Financial Conduct Authority – Number 681423.