Offering a blended solution – Part 1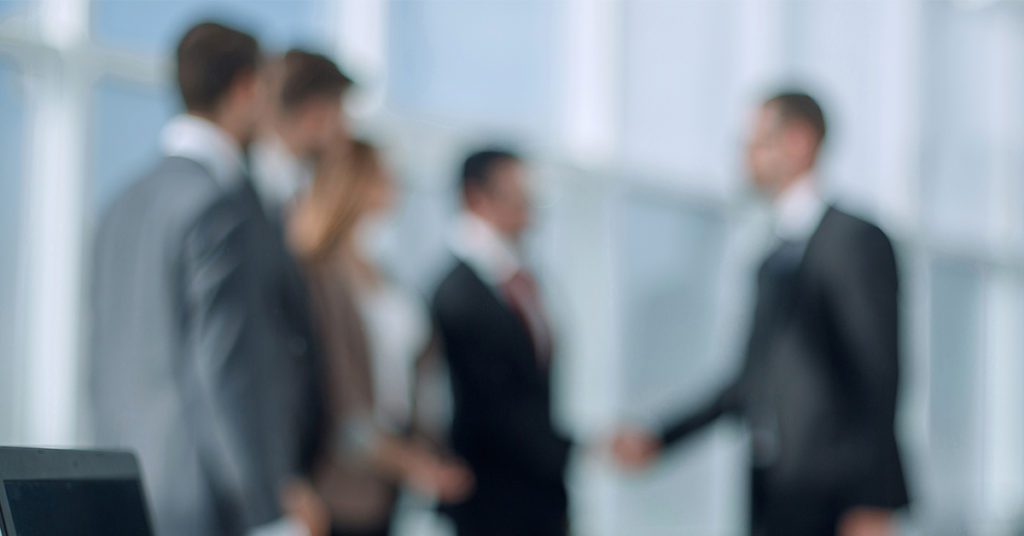 Offering a blended solution
Here we post a series of articles showing how first charge, second charge, bridging or commercial mortgages should not be seen just as individual products in isolation but rather they can work together to provide whole solutions to the benefit of your clients.
Whenever we speak with brokers who have yet to explore the options outside of first charge lending – from second charge to bridging and commercial – it is surprising how many have not been drawn to the flexibility these products offer.
I have been in this business for 30 years and I've worked alongside mortgage brokers for much of my career. On many occasions I've heard complaints about lenders being too stringent or criteria being too tough. How many times have we heard the argument that the needs of the consumer are changing and financial services must change with them?
First charge mortgages are pretty vanilla in what they can offer. If you don't have the deposit, for example, you can't get the loan. It's that simple. And brokers have constantly aired their gripes about how these products are just not responding to the changing face of society – older borrowers, self employed, those who may have some debt problems to deal with.
Second charge has always offered a much more flexible approach to lending, largely because lenders tend to make more bespoke decisions. And that is only getting better particularly for those master brokers and packagers who can offer a range of solutions. With bridging loans, second charges and first charges at their disposal specialist packagers and loan brokers are able to put together customised packages that suit the client's individual needs. We see examples of this all the time.
We had one recent client, for example, who was an expat and wanted to expand his buy to let portfolio. The hike in Stamp Duty for buy to let properties was looming and he wanted to complete before it came into play. Unfortunately that wasn't looking possible. Luckily the client has sufficient equity in his property to allow us to arrange a second charge bridge. Given the short time scale we were able to arrange a drive by valuation with the lender. The client flew in to Manchester from his home in Cyprus to sign the necessary documents and the case was funded in three working days, just 24 hours before the Stamp Duty increase kicked in.
As another example, we had two applicants looking to buy a buy to let property together. The first, aged 79, was an experienced investor. He owned three commercial shops, one sports club, five buy to let properties and 20 acres of land. The second had never had a mortgage of any kind and had no experience in property.
The buy to let property they wanted to buy cost £255,000 and they had a 40% deposit.
It was clear from the start what the problem here would be. The first applicant was past the age at which many lenders would lend and the second was a first time buyer looking wanting their first foray into the property world to be a buy to let. As expected the deal had been declined on a standard buy to let first charge due to the first applicant's age and second's lack of mortgage and property sector experience.
However, we were able to work with a lender that would look to do the deal on a commercial basis without the need to create a limited company, using the first applicant's experience and the second applicant's age. Sure enough we were able to secure a 60% LTV investment mortgage on a five year review basis amortised over 20 years to maintain affordability.
These kind of examples demonstrate just what can be achieved with the right knowhow and the right amount of flexibility from lenders.
Indeed, we're also seeing some lenders allowing first and seconds to complete simultaneously. When a client is faced with a capped LTV thanks to their age, for example, but they can afford to borrow more a second charge can be taken out to top up any shortfall. It will be secured against the first charge and will complete at the same time. The client receives the sum needed and the whole deal works as a result.
Brokers need to be more aware of the benefits of blended solutions and making use of all the products available to them but for this to happen we need to see more lenders willing to take a more creative approach with borrowers. At present only a handful of lenders will complete on a second at the same time as a first, for example. The more we see lenders enter this space the more advisers will catch on to the whole realm of possibilities open to them by utilising blended solutions. And, as a result, the more we will see consumers getting the deal that suits their circumstances.
01902 585052
---
---
2 out of 3 borrowers get a lower rate than our representative example of a regulated secured loan below:
Mortgages and Remortgages
Representative example
£80,000 over 240 months at an APRC OF 4.3% and a discounted variable annual interest rate for two years of 2.12% at £408.99 per month followed by 36 payments of £475.59 and 180 payments of £509.44. The total charge for credit is £39,873 which includes a £995 broker / processing fee and £125 application fee. Total repayable £119,873.
Secured / Second Charge Loans
Representative example
£63,000 over 228 months at an APRC OF 6.1% and an annual interest rate of 5.39% (Fixed for five years – variable thereafter) would be £463.09 per month, total charge for credit is £42,584.52 which includes a £2,690 broker / processing fee. Total repayable £105,584.52.
Unsecured Loans
Representative example
£4,000 over 36 months at an APR OF 49.9% (fixed) and an annual interest rate of 49.9% would be £216.21, total charge for credit is £3,783.56. Total repayable £7,783.56.
---
THINK CAREFULLY BEFORE SECURING OTHER DEBTS AGAINST YOUR HOME
REPAYING YOUR DEBTS OVER A LONGER PERIOD CAN REDUCE YOUR PAYMENTS BUT COULD INCREASE THE TOTAL INTEREST YOU PAY. YOUR HOME MAY BE REPOSSESSED IF YOU DO NOT KEEP UP REPAYMENTS ON A MORTGAGE OR ANY OTHER DEBT SECURED ON IT.
---
If you have been introduced to Promise Money by a third party / affiliate, Promise may pay them a share of any fees or commission it earns. Written terms available on request. Loans are subject to affordability status and available to UK residents aged 18 or over. Promise Money is a trading style of Promise Solutions Ltd. Promise Solutions is a broker offering products which represent the whole of the specialist second mortgage market and is authorised and regulated by the Financial Conduct Authority – Number 681423.