Not offering secured loans? When will your advice end?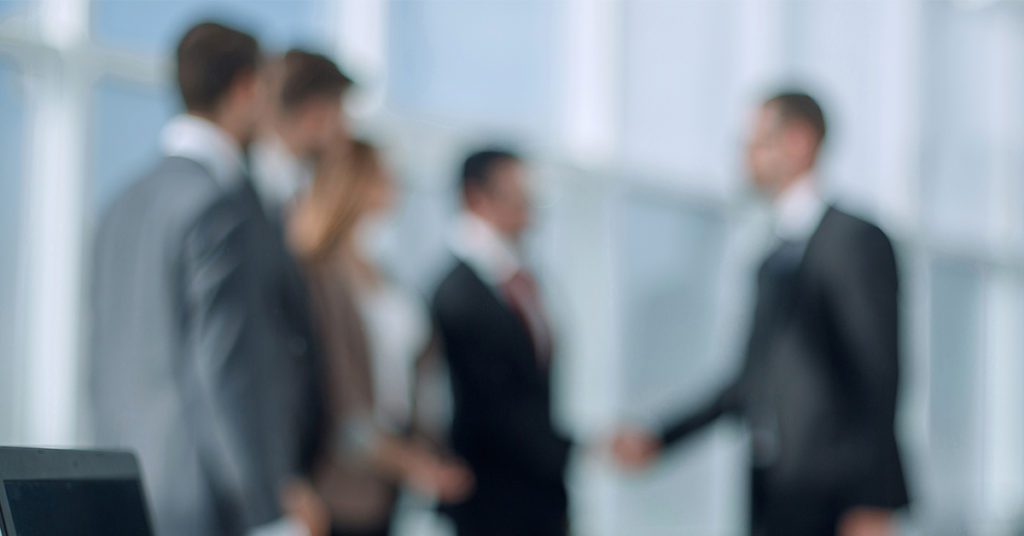 Not offering secured loans?
As the industry braces itself for full regulation of secured loans I have noticed there seems to be three schools of thought emerging.
Brokers are broadly either planning to explain that a second charge loan is available but not get involved at all; to refer secured loans to a master broker if they feel they can't help with a remortgage; or to fully advise clients on whether to take a loan or a remortgage. All of these options appear fine but there seems a real risk that brokers who wish to restrict their scope to exclude second charges, could experience "scope creep" in their efforts to demonstrate a duty of care? As a result fully engaging with the loan advice process may be a better option all round. Let me explain;
Take an example where a broker wants to steer clear of second charges but their client is on a cracking mortgage rate and needs to raise some capital. If you only offer mortgages and have no experience of seconds how do you ensure your remortgage is suitable without doing some research in to the alternatives? Is it good enough to offer a remortgage and suggest the borrower makes their own enquiries about a second charge or further advance? Restricted scope may allow this to happen and whilst the emphasis in the future seems to be moving from offering "the most suitable" to "a suitable" solution, there must be a tipping point where your best may be judged by another as not good enough simply because they have done more research in to the alternatives.
What could this dilemma lead the conscientious advisor to do? Perhaps before placing a remortgage check with a master broker what loans they can offer. But then what do you do with the answer, especially if the loan might be more appropriate? In exercising a reasonable duty of care you could be faced with the dilemma of telling your client that your product isn't suitable and that they should try elsewhere.
There's an obvious solution to that one. Set up a referral arrangement with a loan packager. But think about your scope for a moment. You started by wanting to avoid second charges but have just told your client that your remortgage might be unsuitable and a second charge may be better. You could argue you haven't exceed your scope and haven't sold a product so can't be on the hook for the advice on the loan – that's down to the master broker. But it may feel uncomfortably closer than you first intended.
Let's follow this case a little further. The master broker starts processing the application and due to perhaps a down valuation or some other factor the loan is looking less attractive. Do you take the enquiry back and tell your client the remortgage was better after all? Oops that sounds like advising on a second charge versus a first charge and you definitely didn't want to do that. Of course you could let the loan broker continue with the loan – it's his advice and his problem. But what about your duty of care to the client you introduced?
In a world where loan brokers want to offer second charges only and mortgage brokers prefer to just offer first charges there has to come a point when somebody takes responsibility for the advice. That's fine and dandy because you can restrict your advice to your product sector but how will either party get comfortable with those borderline cases unless they work together, compare notes and one party ultimately decides that their product is most suitable.
Aha I hear you cry. It doesn't need to be most suitable – just suitable. But where is the tipping point between most suitable, quite suitable and least suitable? Who knows unless you consider the alternatives?
The concept of a simple hand off to a third party somehow seems too easy and maybe even a little naïve. Creating a firewall between first and second charge brokers can't lead to the best outcomes. Whether we like it or not, doesn't this all point to somebody eventually taking overall responsibility for the advice across both product sectors? Many mortgage brokers, especially DAs are gearing themselves up to do exactly that and will use their loan packager as an expert resource. At the very least, surely the mortgage broker and second charge broker should be working very closely together so one of them can own the advice on their product whilst exercising a duty of care and considering the products of the other?
Solutions to these potential issues are big considerations in our business processes and I expect networks and DA's will have their own views. I see our role as a master broker is to support our partners in the first mortgage sector and if that is on a strategic level to get the right long term outcomes for our businesses so much the better.
Some might say I am overthinking the issue and looking for problems where they don't exist. Believe me, I am happy to be proven wrong but some healthy debate now may help to avoid retrospective issues in the future. Better to plan for the worst and hope for the best?
01902 585052
---
---
2 out of 3 borrowers get a lower rate than our representative example of a regulated secured loan below:
Mortgages and Remortgages
Representative example
£80,000 over 240 months at an APRC OF 4.3% and a discounted variable annual interest rate for two years of 2.12% at £408.99 per month followed by 36 payments of £475.59 and 180 payments of £509.44. The total charge for credit is £39,873 which includes a £995 broker / processing fee and £125 application fee. Total repayable £119,873.
Secured / Second Charge Loans
Representative example
£63,000 over 228 months at an APRC OF 6.1% and an annual interest rate of 5.39% (Fixed for five years – variable thereafter) would be £463.09 per month, total charge for credit is £42,584.52 which includes a £2,690 broker / processing fee. Total repayable £105,584.52.
Unsecured Loans
Representative example
£4,000 over 36 months at an APR OF 49.9% (fixed) and an annual interest rate of 49.9% would be £216.21, total charge for credit is £3,783.56. Total repayable £7,783.56.
---
THINK CAREFULLY BEFORE SECURING OTHER DEBTS AGAINST YOUR HOME
REPAYING YOUR DEBTS OVER A LONGER PERIOD CAN REDUCE YOUR PAYMENTS BUT COULD INCREASE THE TOTAL INTEREST YOU PAY. YOUR HOME MAY BE REPOSSESSED IF YOU DO NOT KEEP UP REPAYMENTS ON A MORTGAGE OR ANY OTHER DEBT SECURED ON IT.
---
If you have been introduced to Promise Money by a third party / affiliate, Promise may pay them a share of any fees or commission it earns. Written terms available on request. Loans are subject to affordability status and available to UK residents aged 18 or over. Promise Money is a trading style of Promise Solutions Ltd. Promise Solutions is a broker offering products which represent the whole of the specialist second mortgage market and is authorised and regulated by the Financial Conduct Authority – Number 681423.