No need to fear secured loans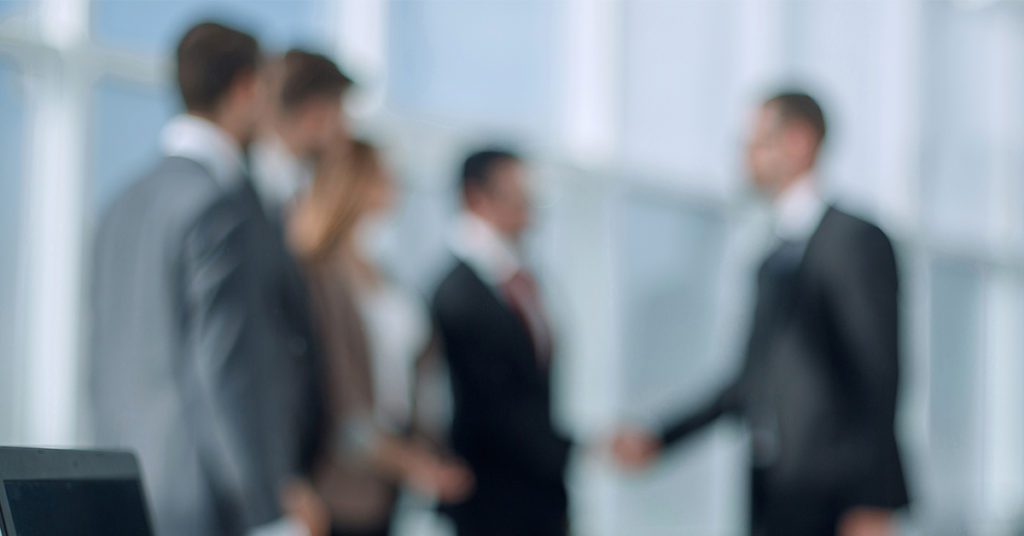 No need to fear
I think it's fair to say many brokers approach secured loans with a degree of caution.
The reasons for this are varied. Some brokers admit they don't understand the product and as such prefer to steer clear. Others think there's a lot of work involved and are worried they don't have the time. A small number see secured loans as a negative product with a poor reputation. While the market has come on in leaps and bounds over the last few decades there are still a handful of brokers who can't see past the poor reputation previous products and sales methods gave the sector.
A variety of different reasons but all stemming from some element of fear. As we've found from talking to brokers and networks over the last year or so since the FCA took the reins of regulation, brokers are still somewhat nervous of second charges and this leads to a reluctance to embrace what is a very useful product. Add poor credit into the mix and that reluctance can become downright refusal.
For brokers already sceptical about the use of secured loans the idea of using one to help a borrower with credit problems can seem crazy. By avoiding both, advisers perhaps believe they're playing it safe or it would be a waste of their time. However, ignoring secured loans altogether is actually a much riskier endeavour, particularly where the regulator is concerned!
As many networks and good brokers are starting to realise secured loans are a fantastic option for prime clients – with rates being quoted as low as 2.11% – but they're also a great solution for those borrowers with poor credit.
Of course the very term 'poor credit' has brokers suffering flashbacks to the pre credit crunch days when any Tom, Dick or Harry could take on a loan or mortgage, regardless of their, shall we say, less than exemplary credit history.
But to class all of those "poor credit" clients in the same category as those people who should never have even made it past the application form in 2007/2008 is wrong.
Adverse is not a dirty word. The country has been through something of an economic disaster. People lost jobs. Times got tough. It is perfectly understandable that even the most prime of customers may have gone through a difficult period, resulting in a few defaults or credit hick ups.
Secured loans facilitate credit repair and help clients get back to mainstream lending.
By using a secured loan for debt consolidation you essentially help to clear your clients past problems, reset the timer to zero and allow them the chance to rebuild an acceptable credit profile. The alternative for some borrowers is to struggle on in arrears or even maintain a debt management plan. It will be years before they can contemplate mainstream borrowing or even moving house.
There are customers out there who need this and if you're ignoring or avoiding them because you're fearful of adverse credit or second charges then are you really Treating your Customers Fairly. And just think, should you be able to help that client get back into the mainstream market by using a secured loan, who are they likely to come to when they are able to get that remortgage? The broker who helped to solve their problems of course. Indeed, by utilising secured loans to their best effect you improve your client offering and as a result earn yourself a customer for life.
Furthermore, there are many clients that you could be avoiding because you fear they're sub-prime when in fact, some prime lenders ignore adverse credit over 12 months old.
A self-employed client for example who perhaps had a rocky time during the credit crunch, incurring some CCJs but has now settled these and has proof of first year income would be classed as prime.
Similarly a borrower may have three months mortgage arrears and five CCJs but as long as they were cleared over a year ago they'd be able to access prime products. Of course you won't know this if you turn and run as soon as adverse credit is even hinted at.
Now let's not forget the FCA for a moment. It's clear they don't like consolidation for consolidation's sake and they don't like brokers to secure unsecured debt without good reason. But using a secured loan as a short term fix which gets borrowers back in to prime lending and able to afford their mortgage, credit and lifestyle has to be a good thing to consider.
The moral of the story is this – fearing adverse clients can make you miss out of those customers who are actually prime as well as losing the opportunity to help genuinely sub-prime borrowers who may very well turn out to be the most grateful customers you ever had.
01902 585052
---
---
2 out of 3 borrowers get a lower rate than our representative example of a regulated secured loan below:
Mortgages and Remortgages
Representative example
£80,000 over 240 months at an APRC OF 4.3% and a discounted variable annual interest rate for two years of 2.12% at £408.99 per month followed by 36 payments of £475.59 and 180 payments of £509.44. The total charge for credit is £39,873 which includes a £995 broker / processing fee and £125 application fee. Total repayable £119,873.
Secured / Second Charge Loans
Representative example
£63,000 over 228 months at an APRC OF 6.1% and an annual interest rate of 5.39% (Fixed for five years – variable thereafter) would be £463.09 per month, total charge for credit is £42,584.52 which includes a £2,690 broker / processing fee. Total repayable £105,584.52.
Unsecured Loans
Representative example
£4,000 over 36 months at an APR OF 49.9% (fixed) and an annual interest rate of 49.9% would be £216.21, total charge for credit is £3,783.56. Total repayable £7,783.56.
---
THINK CAREFULLY BEFORE SECURING OTHER DEBTS AGAINST YOUR HOME
REPAYING YOUR DEBTS OVER A LONGER PERIOD CAN REDUCE YOUR PAYMENTS BUT COULD INCREASE THE TOTAL INTEREST YOU PAY. YOUR HOME MAY BE REPOSSESSED IF YOU DO NOT KEEP UP REPAYMENTS ON A MORTGAGE OR ANY OTHER DEBT SECURED ON IT.
---
If you have been introduced to Promise Money by a third party / affiliate, Promise may pay them a share of any fees or commission it earns. Written terms available on request. Loans are subject to affordability status and available to UK residents aged 18 or over. Promise Money is a trading style of Promise Solutions Ltd. Promise Solutions is a broker offering products which represent the whole of the specialist second mortgage market and is authorised and regulated by the Financial Conduct Authority – Number 681423.