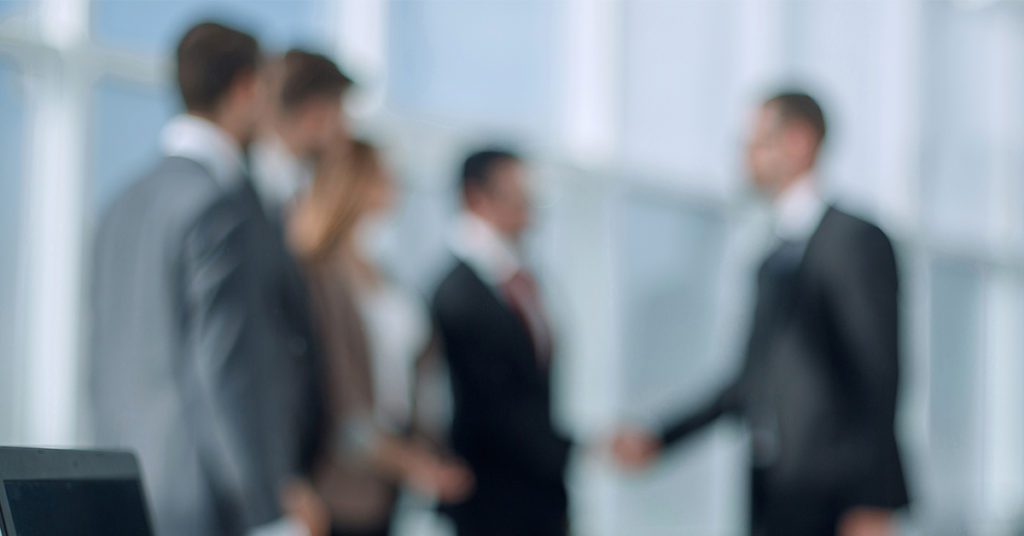 More opportunities
Unsurprisingly, given the last few years in the mortgage market, 'change' is a word many brokers are somewhat wary of. After dealing with the Mortgage Market Review, the Mortgage Credit Directive, the Prudential Regulation Authority's input and now, of course, GDPR one can understand why brokers might be craving the status quo.
As such, when I suggest (as I will do in this column) that there are changes brokers could be looking at in the sales process in order to maximise their selling and ensure they're not missing out on valuable second charge business I would hazard a guess there'll be some sighing and eye rolling taking place.
However, I think there are actually some very simple changes you could be making – changes that will take little effort – that, should they become your norm, could make a massive difference to your business.
So, if you'll allow me, here are the four simple changes you can make to your sales process that will almost certainly open up more business opportunities.
Firstly, tell your clients you offer loans.
Yes, I know this may sound too simplistic but you'll be surprised by the difference it makes. We must remember that the average consumer is not as clued up about second charge loans as we might hope. They are not going to necessarily know that a second charge is, effectively, a second mortgage and therefore may not even consider that their mortgage brokers can help in this instance.
Make sure you're clearly indicating on your business cards and in your sales patter that loans are part of your business. When someone thinks "loan" do they think of you?
Look for referrals too. Think about the firms which may be able to send clients your way – accountants, for example, working with sole traders and small businesses who may need to raise cash. Seconds are great for this sector and will accept tax bills and business finance as a loan purpose.
This will bring in more enquiries which you can switch to a remortgage or loan – whichever is suitable and means consumers are less likely to apply online and end up with a competitor who may steal the relationship and churn the business you have previously written.
Secondly, use a loan checklist for every tentative enquiry. Most master brokers can supply you a list of the main USP's. Use this every time you speak to a client, even if it is the most tentative enquiry, before deciding whether or not you can help. Furthermore, if you are working on a remortgage which ends up falling out of bed later in the process, you can use this checklist again and see if loan can be offered.
Many brokers are habitually focussed on offering mortgages and overlook the pertinent questions and criteria for seconds – adverse, loan purpose, property condition, employment, self employment income proof, BTL etc. It's easy to slip in to a blinkered approach but in doing so valuable sales opportunities are missed. Remember, every remortgage lead is a potential loan completion today and a remortgage in the future – don't let it die until you have exhausted the options.
Just identifying a potential enquiry can be easily dealt with by a quick call to an underwriter who can then take over the advice if you don't want to do it yourself.
Thirdly, build seconds in to the process for other products you offer. Remember that a second charge can be an enabling product to help you complete loans which do not obviously involve the client's' main residence. Clients with a shortfall on a commercial mortgage, looking to raise capital for business growth, buying or setting up a new business, refurbishing offices or seeking a deposit on a buy to let could all benefit from a second charge to provide part or all of the funding. And with rates from under 4% a straightforward second charge may be cheaper and faster than some commercial options available.
Finally, invest 15 minutes in getting to know a specialist underwriter. Talk about potential scenarios and build a relationship. Make sure you explain it is a second charge underwriter you want to get to know – not a BDM or generic sales person. Having this expertise and a relationship on the other end of the phone can mean the difference between letting a client walk away empty handed and finding a loan solution for them that can lead to a decent commission for you and can almost guarantee repeat business from the client. Knowledge is key and you need direct access to that knowledge until you are up-skilled at spotting the cases you can place.
Making these simple changes can have a huge impact on your business. Many brokers are becoming more adept at spotting second charge opportunities but too many are risking losing clients because they're not broadening their approach in that initial conversation and considering whether a loan may be a viable option.
01902 585052
---
---
2 out of 3 borrowers get a lower rate than our representative example of a regulated secured loan below:
Mortgages and Remortgages
Representative example
£80,000 over 240 months at an APRC OF 4.3% and a discounted variable annual interest rate for two years of 2.12% at £408.99 per month followed by 36 payments of £475.59 and 180 payments of £509.44. The total charge for credit is £39,873 which includes a £995 broker / processing fee and £125 application fee. Total repayable £119,873.
Secured / Second Charge Loans
Representative example
£63,000 over 228 months at an APRC OF 6.1% and an annual interest rate of 5.39% (Fixed for five years – variable thereafter) would be £463.09 per month, total charge for credit is £42,584.52 which includes a £2,690 broker / processing fee. Total repayable £105,584.52.
Unsecured Loans
Representative example
£4,000 over 36 months at an APR OF 49.9% (fixed) and an annual interest rate of 49.9% would be £216.21, total charge for credit is £3,783.56. Total repayable £7,783.56.
---
THINK CAREFULLY BEFORE SECURING OTHER DEBTS AGAINST YOUR HOME
REPAYING YOUR DEBTS OVER A LONGER PERIOD CAN REDUCE YOUR PAYMENTS BUT COULD INCREASE THE TOTAL INTEREST YOU PAY. YOUR HOME MAY BE REPOSSESSED IF YOU DO NOT KEEP UP REPAYMENTS ON A MORTGAGE OR ANY OTHER DEBT SECURED ON IT.
---
If you have been introduced to Promise Money by a third party / affiliate, Promise may pay them a share of any fees or commission it earns. Written terms available on request. Loans are subject to affordability status and available to UK residents aged 18 or over. Promise Money is a trading style of Promise Solutions Ltd. Promise Solutions is a broker offering products which represent the whole of the specialist second mortgage market and is authorised and regulated by the Financial Conduct Authority – Number 681423.