It's a mortgage but not as we know it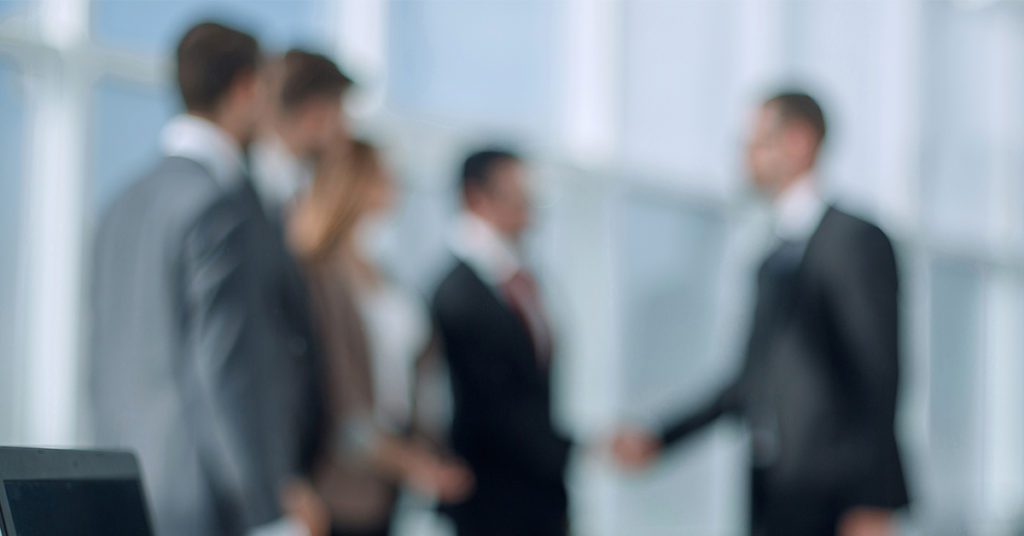 It's a mortgage but not as we know it
Here we are at the end of another year and while there are plenty of positives we can pick out from 2017 one fact remains undisputed – the big bang moment where mortgage brokers suddenly catch on to second charges hasn't happened.
Many brokers have made the transition without difficulty but it's understandable why others are so busy that they just focus on their core activities and don't have time to step outside their comfort zone. This applies to many additional products and services they could offer – not just second charges
I would liken that comfort zone it to being inside a very fast car or train – everything inside is calm and in control. Outside the world is flying by fast – it's a blur. We shouldn't be surprised that many brokers want to stick to familiar territory and are reticent about stepping outside.
In the past, selling additional protection products may have seemed like a non core activity for some brokers but now they are being asked to embrace second charges which, as far as they are concerned, are from another planet
Given secured loans were historically viewed by many brokers as an alien product we shouldn't be surprised if some feel like they have just upgraded from a fast train to the Starship Enterprise. Travelling at warp factor 9 the outside world is even more blurred and getting off, and back on again, is even more challenging.
No wonder they prefer to stay on the bridge of the Enterprise and boldly go where they have been many times before – to the residential mortgage market. So whilst we can encourage brokers to step outside their comfort zone, don't be surprised to hear some screaming those immortal words "I canna tek any more captain".
But by staying where it seems safe you're missing a huge opportunity. The market is on a growth trajectory that will only continue. This year saw six consecutive months of growth in second charge mortgage new business volumes, dropping just slightly in September in line with the rest of the housing market. Also it may not be as safe as you think if your business is not fully aligned to FCA rules and guidance.
Ignoring this sector is highly illogical.
So how do we help brokers take that step into the unknown? And do so without causing too much upheaval to their core business or stepping to far in to the unknown?
As master brokers or packagers, our job is to make it as easy as possible for inexperienced brokers to teleport into our world, do what needs to be done in as little time as possible, and then return to the environment they know and like.
The market is doing a lot to educate brokers on what they should be doing – especially in regard to second charges. There's definitely a greater awareness and from conversations I'm having brokers are clearly becoming more switched on to the uses of seconds. Similarly brokers know that bridging, commercial or specialist mortgage products might be available for their clients.
The challenge for many is actually a very simple step of getting that case from their pending pile to the inbox of a specialist they can trust.
Master brokers and packagers must make it a priority in 2018 to connect with brokers, build relationships and demonstrate the role they can play. It's not just about educating brokers on the benefits of seconds, it's about highlighting the simple and straightforward sales processes available to them via packagers and the options they have – as it seems to me that it's this, rather than a lack of understanding of the benefits of secured loans, that is putting brokers off.
There's no stopping the seconds market so if you want to live long and prosper in the mortgage market it's time to embrace it. For those who refuse to change, Klingon to the past at your peril – resistance is futile.
01902 585052
---
---
2 out of 3 borrowers get a lower rate than our representative example of a regulated secured loan below:
Mortgages and Remortgages
Representative example
£80,000 over 240 months at an APRC OF 4.3% and a discounted variable annual interest rate for two years of 2.12% at £408.99 per month followed by 36 payments of £475.59 and 180 payments of £509.44. The total charge for credit is £39,873 which includes a £995 broker / processing fee and £125 application fee. Total repayable £119,873.
Secured / Second Charge Loans
Representative example
£63,000 over 228 months at an APRC OF 6.1% and an annual interest rate of 5.39% (Fixed for five years – variable thereafter) would be £463.09 per month, total charge for credit is £42,584.52 which includes a £2,690 broker / processing fee. Total repayable £105,584.52.
Unsecured Loans
Representative example
£4,000 over 36 months at an APR OF 49.9% (fixed) and an annual interest rate of 49.9% would be £216.21, total charge for credit is £3,783.56. Total repayable £7,783.56.
---
THINK CAREFULLY BEFORE SECURING OTHER DEBTS AGAINST YOUR HOME
REPAYING YOUR DEBTS OVER A LONGER PERIOD CAN REDUCE YOUR PAYMENTS BUT COULD INCREASE THE TOTAL INTEREST YOU PAY. YOUR HOME MAY BE REPOSSESSED IF YOU DO NOT KEEP UP REPAYMENTS ON A MORTGAGE OR ANY OTHER DEBT SECURED ON IT.
---
If you have been introduced to Promise Money by a third party / affiliate, Promise may pay them a share of any fees or commission it earns. Written terms available on request. Loans are subject to affordability status and available to UK residents aged 18 or over. Promise Money is a trading style of Promise Solutions Ltd. Promise Solutions is a broker offering products which represent the whole of the specialist second mortgage market and is authorised and regulated by the Financial Conduct Authority – Number 681423.