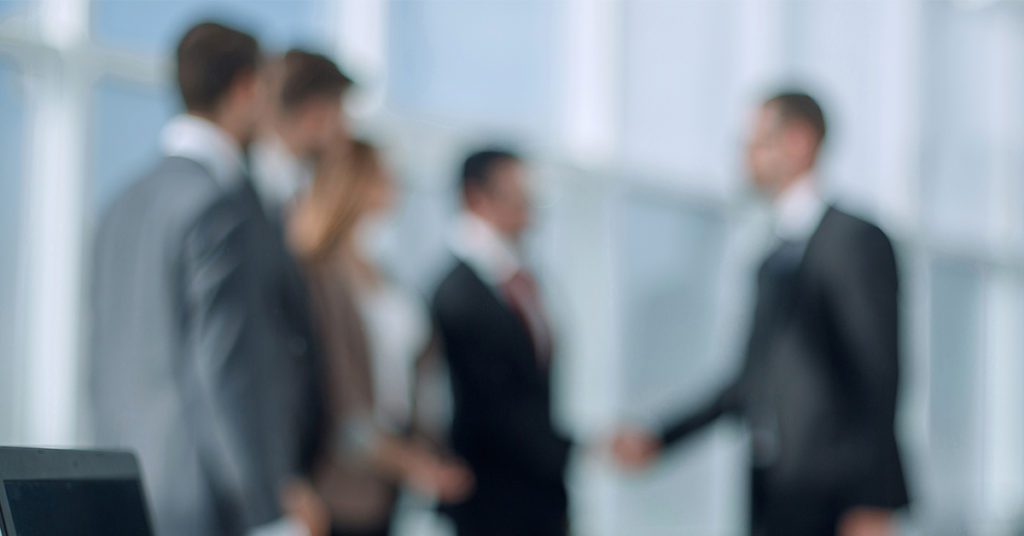 Educate
If you'd asked me several years ago how I felt about skiing I'd have told you I was not a fan. This, however, would have been something of an untruth. The correct answer should have been "I've never tried it" for, of course, how can we decide whether or not we like something or whether or not it works for us if we have never tried it? Now, having actually given it a go, skiing is one of my favourite pastimes.
I was reminded of this when hearing from one of my team about a broker who attended a recent event we held. The broker openly admitted he didn't 'get' second charges and as a result very rarely had anything to do with them. He had, he said, done one case in a year if that.
During the event we sought not just to educate brokers but to achieve that light bulb moment where seconds suddenly click – where an intermediary can suddenly see how the second charge market can benefit their clients. This is something we try to do at all of our events and each time we speak with mortgage brokers. It's clear that they don't just want to hear about how 'great' seconds are. They don't need the sales patter. We're not trying to flog them anything, we're trying to promote engagement.
One of the clearest ways of doing this is to use case studies and paint a picture. Rates, criteria, products, they all mean nothing unless we can actually put them into practice, mentally, for a client. To make an impact we need to demonstrate how seconds can help that self-employed client you have who wants to expand but has only been in business 6 months. How about that single high earning client who needs to borrow 10 x income based on the fact he has low outgoings and high disposable income. Or that client who had 3 months arrears last year but can get a loan rate of 3.8% – lower than any comparable mortgage rate he might qualify for. Maybe it's just a simple case of doing the maths to compare a first against a second where the clients are on a particularly good mortgage deal. The fact is seconds offer loads of options simply not available in the first charge market but until brokers have experienced them or visualised them, seconds often don't register.
I'm sure we all remember from our school days that it was the lessons which struck a chord, in which we felt involved, that stayed with us much more than those in which the teacher stood at the front of the class and lectured.
At the end of the session the broker who had earlier been openly reticent about the product had completely changed his viewpoint. It suddenly made sense for him. And since then he has upped his seconds business significantly.
But where were these clients before? How could he have only one client in an entire year for whom a second was a good option and then all of sudden have several? The fact is we don't see the opportunities unless we're looking for them.
I'm reminded of an experiment employed by many business coaches and motivational speakers. When addressing an audience the speaker asks audience members to look around the room and make a mental note of all the things they see that are green. The audience is given a minute or so to do this. They're then asked to close their eyes before the speaker tells them to name everything they saw that was blue. The majority of the audience draw a blank.
The purpose of the experiment is to demonstrate that we only see what we are looking for and this is certainly the case when it comes to second charge opportunities. If you're not looking for them, if you're not engaged with them, you don't see them yet you could be passing by countless opportunities every day. These missed opportunities lead to clients approaching other avenues, often an online loan company which in turn can result in lost clients and lost future business.
Events like the one outlined above are always on up and down the country. Master brokers, packagers and lenders are regularly hosting roundtables and forums where brokers can get a better understanding of the product and ask any questions they may have. These smaller, more informative events are much more beneficial than the big expos which may have a bit more razzle dazzle but are actually pretty low on substance.
If you can get to any events call up a packager or master broker. Ask your questions. Discuss your clients and recent cases you've had and find out where seconds may have fitted in.
And for the industry as a whole we need to remember that engagement, not just education is key. We're all smart enough to understand figures and rates, what brokers really want to know is how these products translate into genuine solutions for their clients. And when they get that, the light bulb moment occurs.
01902 585052
---
---
2 out of 3 borrowers get a lower rate than our representative example of a regulated secured loan below:
Mortgages and Remortgages
Representative example
£80,000 over 240 months at an APRC OF 4.3% and a discounted variable annual interest rate for two years of 2.12% at £408.99 per month followed by 36 payments of £475.59 and 180 payments of £509.44. The total charge for credit is £39,873 which includes a £995 broker / processing fee and £125 application fee. Total repayable £119,873.
Secured / Second Charge Loans
Representative example
£63,000 over 228 months at an APRC OF 6.1% and an annual interest rate of 5.39% (Fixed for five years – variable thereafter) would be £463.09 per month, total charge for credit is £42,584.52 which includes a £2,690 broker / processing fee. Total repayable £105,584.52.
Unsecured Loans
Representative example
£4,000 over 36 months at an APR OF 49.9% (fixed) and an annual interest rate of 49.9% would be £216.21, total charge for credit is £3,783.56. Total repayable £7,783.56.
---
THINK CAREFULLY BEFORE SECURING OTHER DEBTS AGAINST YOUR HOME
REPAYING YOUR DEBTS OVER A LONGER PERIOD CAN REDUCE YOUR PAYMENTS BUT COULD INCREASE THE TOTAL INTEREST YOU PAY. YOUR HOME MAY BE REPOSSESSED IF YOU DO NOT KEEP UP REPAYMENTS ON A MORTGAGE OR ANY OTHER DEBT SECURED ON IT.
---
If you have been introduced to Promise Money by a third party / affiliate, Promise may pay them a share of any fees or commission it earns. Written terms available on request. Loans are subject to affordability status and available to UK residents aged 18 or over. Promise Money is a trading style of Promise Solutions Ltd. Promise Solutions is a broker offering products which represent the whole of the specialist second mortgage market and is authorised and regulated by the Financial Conduct Authority – Number 681423.