Directly Authorised Brokers – You have more options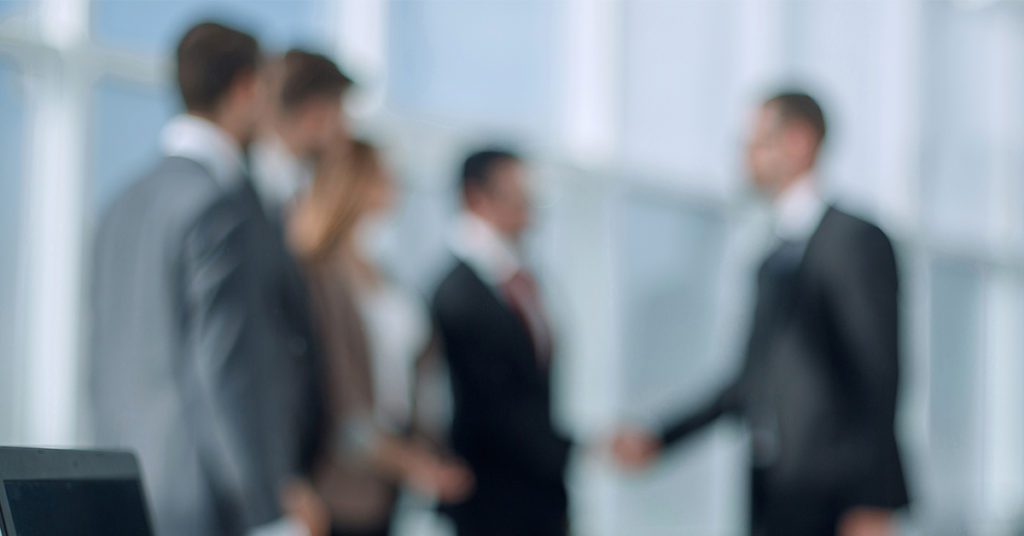 The power is in your hands
There are pros and cons to just about everything in life. You attend the British Specialist Lending Awards for example. Pros? You have a fantastic night conversing with the industry's finest. Cons? You realise there is still a working day left in the week, and it's before a bank holiday so it's going to be a busy one, and your head just wants to be somewhere quiet. You get the picture.
And the same can be said for joining a network. We hear a lot about what networks are doing for their ARs. But, as with anything, there is a downside. If you're an AR the fact is the network calls the shots. By the very nature of the set up, that's how it works. And thus, if you're directly authorised you do have a certain freedom when it comes to how you approach each product and, in this case, how you approach seconds.
Indeed, the biggest benefit of being a DA is that you have ultimate control of your business. And as a result of that we do find that many DAs are particularly open minded about the industry. Because they have no restrictions on them they are more willing to embrace change and while many brokers still haven't quite grasped seconds if you sit down with a DA broker and explain the product to him you can usually almost see that light bulb moment occur.
My point is simply this. DA brokers, you have a choice. You can decide whether you want to include second charges in your proposition fully and how you want to offer them. You can build relationships with the master brokers, packagers and lenders you choose to. So, to those of you who have yet to get involved, why not?
Offering second charges can help to enhance your offering, bring you customers who might otherwise have gone straight to a comparison site and who could end up being more suited to a remortgage than a second anyway. It can increase your protection business because you're seeing customers who you may not have had anything to offer in the past. And it can ensure you don't lose any clients to competitors who may have a more diverse offering than you.
If you have no one dictating whether you should offer seconds and how you should do it, what's stopping you?
01902 585052
---
---
2 out of 3 borrowers get a lower rate than our representative example of a regulated secured loan below:
Mortgages and Remortgages
Representative example
£80,000 over 240 months at an APRC OF 4.3% and a discounted variable annual interest rate for two years of 2.12% at £408.99 per month followed by 36 payments of £475.59 and 180 payments of £509.44. The total charge for credit is £39,873 which includes a £995 broker / processing fee and £125 application fee. Total repayable £119,873.
Secured / Second Charge Loans
Representative example
£63,000 over 228 months at an APRC OF 6.1% and an annual interest rate of 5.39% (Fixed for five years – variable thereafter) would be £463.09 per month, total charge for credit is £42,584.52 which includes a £2,690 broker / processing fee. Total repayable £105,584.52.
Unsecured Loans
Representative example
£4,000 over 36 months at an APR OF 49.9% (fixed) and an annual interest rate of 49.9% would be £216.21, total charge for credit is £3,783.56. Total repayable £7,783.56.
---
THINK CAREFULLY BEFORE SECURING OTHER DEBTS AGAINST YOUR HOME
REPAYING YOUR DEBTS OVER A LONGER PERIOD CAN REDUCE YOUR PAYMENTS BUT COULD INCREASE THE TOTAL INTEREST YOU PAY. YOUR HOME MAY BE REPOSSESSED IF YOU DO NOT KEEP UP REPAYMENTS ON A MORTGAGE OR ANY OTHER DEBT SECURED ON IT.
---
If you have been introduced to Promise Money by a third party / affiliate, Promise may pay them a share of any fees or commission it earns. Written terms available on request. Loans are subject to affordability status and available to UK residents aged 18 or over. Promise Money is a trading style of Promise Solutions Ltd. Promise Solutions is a broker offering products which represent the whole of the specialist second mortgage market and is authorised and regulated by the Financial Conduct Authority – Number 681423.