Is there space for more competition in the second charge market?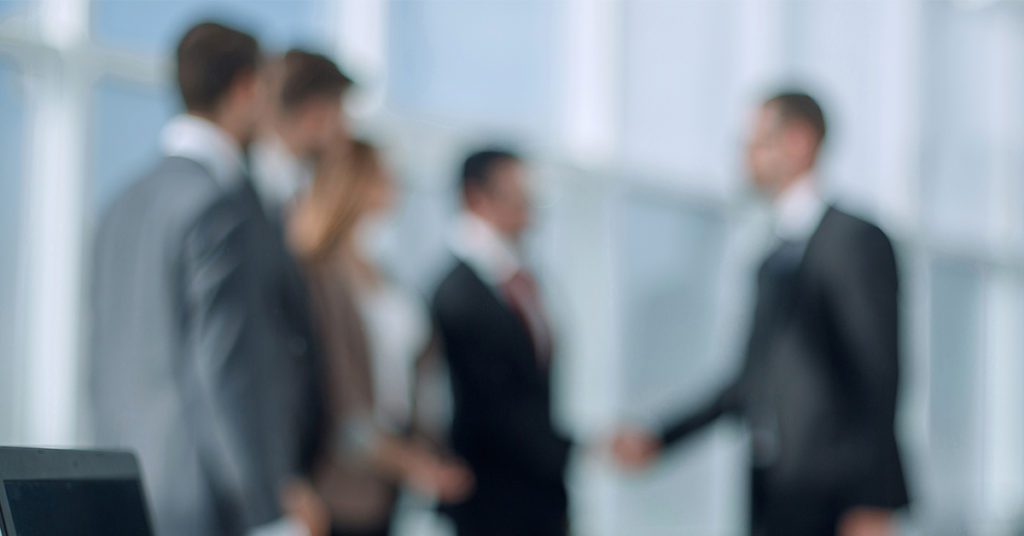 More competition in the second charge market?
Is there space in the second charge market for more lenders? It's a question that has been the topic of much discussion lately. We've already seen bridging specialist West One announce its plans to move into the seconds arena, with a proposition headed up by the very knowledgeable Marie Grundy, and I'm sure we'll see others entering the fold. So are we at risk of overcrowding? And how can new lenders compete?
Let's take a look at the first question to begin with. Is there a risk of overcrowding? No, not if brokers begin to embrace the market which will, in turn, drive an increase in demand for seconds products. But if and when that happens and more lenders come in with seconds propositions as a result those lenders are going to need to bring something different to the table.
Lenders can't compete solely on price. We've seen rates fall significantly in recent years. Indeed, now it's not uncommon to see a second charge rate as low as 3.7%. Many will argue rates have fallen as low as they can go, so where does that leave lenders when looking for a competitive edge?
Service? Well, a great service proposition is pretty much expected now. In fact, if you don't have a sleek portal, excellent communication with brokers and clients, a sound technology system and a focus on customer service it's probably not worth you taking a punt on the market.
Familiarity? I read an interesting poll lately on whether specialist brokers would like to see high street lenders enter the market – almost two thirds said no. Yet this may be something that attracts mortgage brokers. Those brokers who are new to the market may feel more comfortable dealing with a brand they have a relationship with. Perhaps for those brokers at least, a relatable name is a competitive attribute.
How about flexible underwriting? The second charge sector has long been known for its flexible and common sense approach to underwriting. Now regulation is bedded in we appear to be seeing a return to that. Lenders are cutting out the unnecessary work. But one would suggest stringent underwriting would be a death knell to a lender trying to compete as opposed to flexible underwriting being some sort of competitive extra. The latter is kind of commonplace.
Moving up the risk curve? Perhaps. There is scope for higher LTV products, perhaps this is one area where new entrants could provide some healthy competition.
Interestingly, what this conundrum facing lenders demonstrates is just how far this industry has come of late. Products are the most competitive they have been in years. Service standards are high. Firms are investing heavily in technology. Lenders are returning to taking a common sense view of cases after the initial impact of regulation and MCD. The market is the best it's ever been so it's no wonder lenders are keen to get involved. Let's make sure consumers know this too.
01902 585052
---
---
2 out of 3 borrowers get a lower rate than our representative example of a regulated secured loan below:
Mortgages and Remortgages
Representative example
£80,000 over 240 months at an APRC OF 4.3% and a discounted variable annual interest rate for two years of 2.12% at £408.99 per month followed by 36 payments of £475.59 and 180 payments of £509.44. The total charge for credit is £39,873 which includes a £995 broker / processing fee and £125 application fee. Total repayable £119,873.
Secured / Second Charge Loans
Representative example
£63,000 over 228 months at an APRC OF 6.1% and an annual interest rate of 5.39% (Fixed for five years – variable thereafter) would be £463.09 per month, total charge for credit is £42,584.52 which includes a £2,690 broker / processing fee. Total repayable £105,584.52.
Unsecured Loans
Representative example
£4,000 over 36 months at an APR OF 49.9% (fixed) and an annual interest rate of 49.9% would be £216.21, total charge for credit is £3,783.56. Total repayable £7,783.56.
---
THINK CAREFULLY BEFORE SECURING OTHER DEBTS AGAINST YOUR HOME
REPAYING YOUR DEBTS OVER A LONGER PERIOD CAN REDUCE YOUR PAYMENTS BUT COULD INCREASE THE TOTAL INTEREST YOU PAY. YOUR HOME MAY BE REPOSSESSED IF YOU DO NOT KEEP UP REPAYMENTS ON A MORTGAGE OR ANY OTHER DEBT SECURED ON IT.
---
If you have been introduced to Promise Money by a third party / affiliate, Promise may pay them a share of any fees or commission it earns. Written terms available on request. Loans are subject to affordability status and available to UK residents aged 18 or over. Promise Money is a trading style of Promise Solutions Ltd. Promise Solutions is a broker offering products which represent the whole of the specialist second mortgage market and is authorised and regulated by the Financial Conduct Authority – Number 681423.