Battling the comparison sites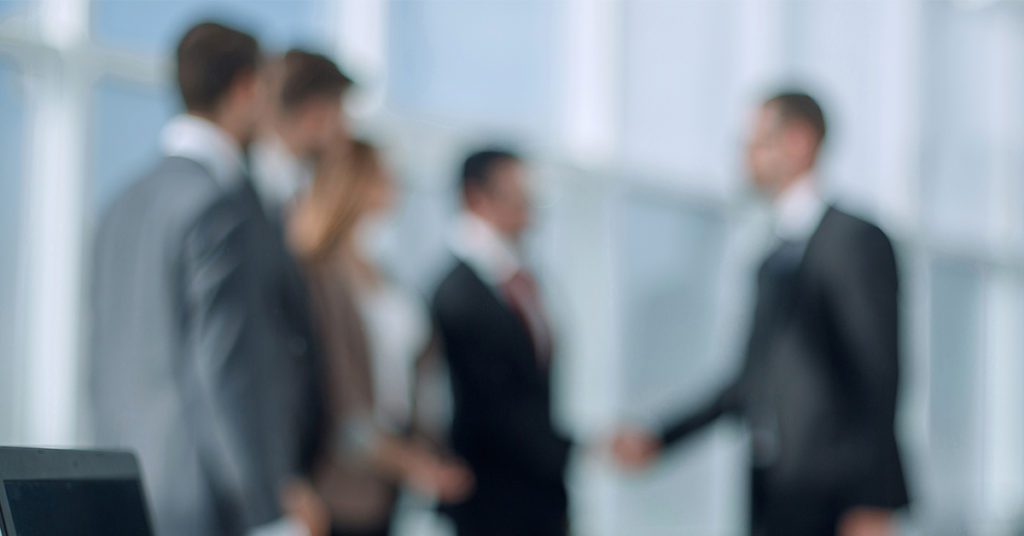 The comparison sites
After adapting to multiple new regulation regimes in recent years – not to mention dealing with a political elite who seem to be addicted to chaos and confusion – I imagine we're all feeling a bit tired. We'd barely had a chance to recover from MCD before the whole Brexit debacle happened and since then we've all been second guessing what's coming up and hoping, no doubt, for a little peace and quiet to get ourselves together. Elsewhere in the industry we've been arguing over fees and battling over retention business. Suffice to say it's been a busy old time.
While I'm sure you'd all appreciate some downtime I'm afraid I think there's a bigger challenge we should be facing head on – one that, if won, would have wide ranging benefits for all of us. I'm talking about the battle between man and machine or, in other words, taking on the comparison sites.
Now, I know what you're thinking, this is not a new fight. Comparison sites have now been around for some time and, while we are all well aware of the benefits brokers have over them, we know that for some products consumers are just going to find the ease and speed of an aggregator more attractive.
However, what if you're not just at risk of losing ancillary business to such sites but your core business? No, most people wouldn't look on a price comparison website for a mortgage but – and this is the key point – they will do so for a loan, especially if their mortgage broker is not willing or able to help them.
If a consumer goes on a comparison site to compare secured loans (or unsecured loans) then they are going to be presented with a range of loan options. Just what they asked for, you may think. But what if a remortgage could have actually been better. What if a blended solution was actually the most suitable route? What is a loan was actually only the second or third best option for that client? The price comparison site is certainly not going to tell them that and the loans company that receives the lead is going to go ahead and give that customer what they asked for.
Brokers could be losing out on big business because they are not seen as having a comprehensive offering – even if what the client actually needs is that broker's core product – a remortgage.
As an industry we need to rise up to the challenge of comparison sites and work together – brokers, lenders, master brokers and packagers – to highlight the benefits of the intermediary sector.
In doing so we all benefit, rather than the comparison site bagging a commission for a loan that may not have even been the best option for the client. And the consumer, of course, gets the peace of mind of knowing they've received a bespoke, tailored solution for their needs.
01902 585052
---
---
2 out of 3 borrowers get a lower rate than our representative example of a regulated secured loan below:
Mortgages and Remortgages
Representative example
£80,000 over 240 months at an APRC OF 4.3% and a discounted variable annual interest rate for two years of 2.12% at £408.99 per month followed by 36 payments of £475.59 and 180 payments of £509.44. The total charge for credit is £39,873 which includes a £995 broker / processing fee and £125 application fee. Total repayable £119,873.
Secured / Second Charge Loans
Representative example
£63,000 over 228 months at an APRC OF 6.1% and an annual interest rate of 5.39% (Fixed for five years – variable thereafter) would be £463.09 per month, total charge for credit is £42,584.52 which includes a £2,690 broker / processing fee. Total repayable £105,584.52.
Unsecured Loans
Representative example
£4,000 over 36 months at an APR OF 49.9% (fixed) and an annual interest rate of 49.9% would be £216.21, total charge for credit is £3,783.56. Total repayable £7,783.56.
---
THINK CAREFULLY BEFORE SECURING OTHER DEBTS AGAINST YOUR HOME
REPAYING YOUR DEBTS OVER A LONGER PERIOD CAN REDUCE YOUR PAYMENTS BUT COULD INCREASE THE TOTAL INTEREST YOU PAY. YOUR HOME MAY BE REPOSSESSED IF YOU DO NOT KEEP UP REPAYMENTS ON A MORTGAGE OR ANY OTHER DEBT SECURED ON IT.
---
If you have been introduced to Promise Money by a third party / affiliate, Promise may pay them a share of any fees or commission it earns. Written terms available on request. Loans are subject to affordability status and available to UK residents aged 18 or over. Promise Money is a trading style of Promise Solutions Ltd. Promise Solutions is a broker offering products which represent the whole of the specialist second mortgage market and is authorised and regulated by the Financial Conduct Authority – Number 681423.