Are your secured loan processes up to scratch?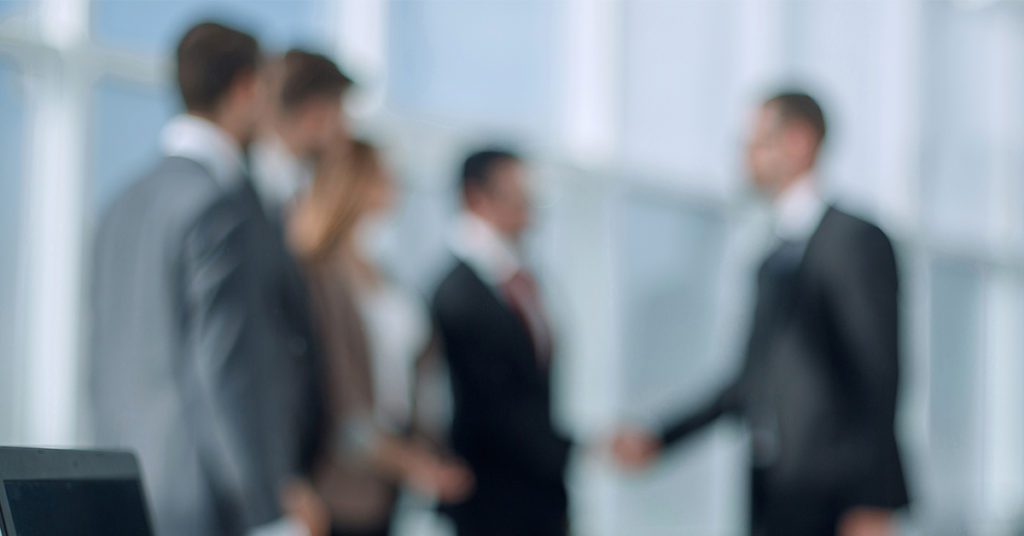 Are your processes up to scratch?
How much of your day to day duties have become habit? When you've been operating a certain way for a long time it starts to come naturally to you. You know what you need to do, who you need to listen to and what you need to look out for and this helps to make your job that little bit easier.
Throw something new into the mix and you might find yourself a little off kilter. This is exactly the position that the secured loans industry currently finds itself in.
I have spent much of the last year reiterating the fact that secured loans are, by and large, the same as mortgages and as such mortgage brokers should not fear selling them. However, whilst selling second charges should not mean too much change for those brokers adept with selling mortgages, for secured loan brokers adapting to a new, regulated environment is bound to cause some shockwaves.
Things that have always been second nature to mortgage brokers are brand new to secured loan brokers and this culture shock could be difficult to take.
First and foremost, firms need to get used to being aware of FCA guidance. Announcements that may well have gone over the heads of secured loans brokers in the past as they had little importance are now crucial from a regulatory perspective.
The regulators recent review of advice is a case in point. The report gives brokers guidelines on how they should be offering advice to consumers and highlights where many are going wrong. While serving simply as a reminder for mortgage brokers who were already aware of the majority of pointers given by the regulator, for the previously unregulated secured loans sector much of it was brand new information.
Learning to not only be aware of these reports and guidelines but to adopt to them too will require a change in the way in which secured loans brokers operate.
Just weeks ago the FCA published guidelines on resolving complaints, something which will now be relevant to our market and further guidance on dealing with so-called 'insistent clients'. Brokers are not going to be used to giving advice so how will they know what to do if a client wants to ignore that advice? Are you up to speed on these things? There's an awful lot of background reading and understanding that we as an industry need to do.
But it's not just the amount of research and reading that will have an impact on our sector. That reading material will, in some instances, guide firms to operate in a way that differs from what they are used to.
Take the regulator's recently published guidelines on appropriate performance management practise as an example. Some loan brokers highly incentivise staff through lower basic's and high bonuses. With such a results based culture, shifting the emphasis to the best customer outcomes will always be challenging and realigning staffs income expectations to this new model will no doubt create a few problems. The more aggressive the sales culture, the bigger the challenge, but change is unavoidable to ensure that TCF is embedded and T&C can operate as it should.
The changes we're seeing in our business in particular surround the fact find. We have to remember this is something the secured loan sector didn't necessarily do before. Previously a customer would say they wanted a £25,000 loan, we'd have a conversation with them and present them with a number of loans they could choose from. Now brokers will have to do a fact find which takes a lot longer and then they have got to underwrite against that fact find to make sure it's suitable.
Brokers will have to essentially second guess and underwrite lots of other options so they can see whether those options might be available to the customer. That's quite challenging in the secured loan market because a lot of the products are complex therefore underwriting them properly in order to have a conversation about advice is more time consuming.
Our experience so far is huge change to internal structures and processes. What's more these processes must be reliable, not drift back to old habits and deliver the right outcome every time. Don't underestimate the importance of IT driven procedures or the time it will take to build them. Having engineered our systems to include initial disclosure, scripting, sourcing, comparison, application, fact find, written recommendation and a whole lot more I can attest to the scale of the task. And there is still plenty to do around unbundling of fees, demonstrating appropriate debt consolidation, income and affordability and integration with lenders systems.
I can understand why those in the second charge sector will be daunted by the prospect of so much change. It is daunting so everyone should be well advanced in their plans by now. However, as the mortgage world discovered back in 2004 and, to some extent, last year too with the introduction of the MMR, before long new processes become second nature. It will be a tough few months as firms adjust to the new way of life but those which plan and take the challenge seriously will get there.
01902 585052
---
---
2 out of 3 borrowers get a lower rate than our representative example of a regulated secured loan below:
Mortgages and Remortgages
Representative example
£80,000 over 240 months at an APRC OF 4.3% and a discounted variable annual interest rate for two years of 2.12% at £408.99 per month followed by 36 payments of £475.59 and 180 payments of £509.44. The total charge for credit is £39,873 which includes a £995 broker / processing fee and £125 application fee. Total repayable £119,873.
Secured / Second Charge Loans
Representative example
£63,000 over 228 months at an APRC OF 6.1% and an annual interest rate of 5.39% (Fixed for five years – variable thereafter) would be £463.09 per month, total charge for credit is £42,584.52 which includes a £2,690 broker / processing fee. Total repayable £105,584.52.
Unsecured Loans
Representative example
£4,000 over 36 months at an APR OF 49.9% (fixed) and an annual interest rate of 49.9% would be £216.21, total charge for credit is £3,783.56. Total repayable £7,783.56.
---
THINK CAREFULLY BEFORE SECURING OTHER DEBTS AGAINST YOUR HOME
REPAYING YOUR DEBTS OVER A LONGER PERIOD CAN REDUCE YOUR PAYMENTS BUT COULD INCREASE THE TOTAL INTEREST YOU PAY. YOUR HOME MAY BE REPOSSESSED IF YOU DO NOT KEEP UP REPAYMENTS ON A MORTGAGE OR ANY OTHER DEBT SECURED ON IT.
---
If you have been introduced to Promise Money by a third party / affiliate, Promise may pay them a share of any fees or commission it earns. Written terms available on request. Loans are subject to affordability status and available to UK residents aged 18 or over. Promise Money is a trading style of Promise Solutions Ltd. Promise Solutions is a broker offering products which represent the whole of the specialist second mortgage market and is authorised and regulated by the Financial Conduct Authority – Number 681423.